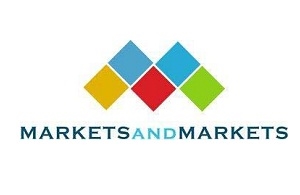 IBM (US), Ericsson (Sweden), Intel (US), NTT (US), Tech Mahindra (India), Johnson Controls (US), Siemens (Germany), Honeywell (US), Cisco (US), NEC (Japan), Huawei (China), Schneider Electric (France), NXP Semiconductors (Netherlands), Atos (France), Verizon (US), AT&T (US), Vodafone (UK), T-Mobile (US), Telefonica (Spain), VIX Technology (Australia).
Smart Stadium Market by Solution (Digital Content Management, Stadium & Public Security, Building Automation, Event Management, Network Management, Crowd Management), Service (Consulting, Deployment & Integration), and Region – Global Forecast to 2028
The Smart Stadium Market size is projected to grow from USD 14.3 billion in 2023 to USD 34.5 billion in 2028 at a Compound Annual Growth Rate (CAGR) of 19.2% during the forecast period. Technological advancements in the areas of the Internet of Things (IoT), cloud computing, artificial intelligence (AI), and data analytics will drive the smart stadium market.
Download PDF Brochure: https://www.marketsandmarkets.com/pdfdownloadNew.asp?id=137092340
Based on offering, the services segment to grow at a higher CAGR during the forecast period
The services segment of the smart stadium market comprises consulting services, deployment and integration, and support and maintenance services. The need to increase operational efficiency, achieve sustainability, and handle the changing business dynamics is driving the increased adoption of smart stadium services across all regions.
Based on solutions, the network management segment is expected to grow at the highest CAGR during the forecast period
Network management platforms facilitate communication between the stadium, workforce, and fans. Network management platforms ensure users receive IT services anywhere, anytime. With the help of these platforms, network administrators can easily detect any failure in the network and resolve issues in real-time by informing the support personnel. The rapid growth in global sporting events is driving the demand for stable and efficient data networks to ensure efficient day-to-day operations and management of stadiums.
Unique Features in Smart Stadium Market:
Technology like augmented reality (AR) and virtual reality (VR) are being incorporated into smart stadiums to give fans immersive experiences. To identify seats or facilities, interactive displays, augmented reality navigation, and VR zones offering different vantage points on the game might all be included.
Request Sample Pages: https://www.marketsandmarkets.com/requestsampleNew.asp?id=137092340
Smart stadiums were concentrating on enhancing connectivity to handle the enormous increase in mobile data usage during events. In order to guarantee that fans could stay connected and share their experiences in real-time, modern Wi-Fi networks, distributed antenna systems (DAS), and even 5G networks were deployed and tested.
Smart stadiums were increasingly coming standard with dedicated mobile apps. These apps provided features like mobile ticketing, on-the-go ordering of food and drinks, real-time statistics and replays, and even customised content depending on fan preferences.
Smart stadiums were using the Internet of Things (IoT) extensively. Throughout the site, sensors and beacons were installed to gather information on crowd movements, concession line wait times, and even environmental elements like temperature and air quality. The analysis of this data could enhance operational effectiveness, security, and crowd control.
Smart seating technologies were being used in some stadiums, such as seats with built-in monitors that could offer real-time data, immediate replays, and even let spectators adjust camera angles to watch the action from various viewpoints.With the advent to cashless payment methods, several smart stadiums now let patrons make payments with their smartphones or wristbands equipped with RFID technology. This shortened waiting times and streamlined the purchasing procedure.
Major Highlights of the Smart Stadium Market:
Significant events that were changing the sports and entertainment environment occurred in the Smart Stadium market. By enhancing the entire event environment with personalised experiences and interactive features, these stadiums placed a high priority on advanced audience involvement.
Fans were able to share memories and obtain real-time information thanks to cutting-edge connections, including Wi-Fi, 5G, and IoT devices. In order to improve convenience and shorten wait times, improved fan services included smartphone ticketing, cashless purchases, and in-seat food delivery.
The use of data analytics gave venue operators knowledge of patron behaviour, traffic patterns, and facility utilisation, allowing them to make wise decisions. LED screens and AR installations, for example, changed stadium viewing and participation through immersive audio-visual technologies.
Energy-efficient lighting, trash reduction tactics, and green efforts that complied with contemporary environmental regulations all demonstrated the emphasis on sustainability. Modern security methods gave priority to fan safety, including video surveillance and biometric access control.
Smart stadiums enhanced spectator participation during live matches or concerts by providing real-time information on scores, player statistics, and event highlights. Through the use of remote fan engagement tools, audiences from around the world might take part in events and communicate with other fans in real time.
Through seat settings, multimedia access, and concessions ordering, smart seating designs allowed fans to customise their experience. For both sponsors and spectators, the incorporation of digital signage, interactive displays, and customised advertising provided creative sponsorship opportunities.
Inquire Before Buying: https://www.marketsandmarkets.com/Enquiry_Before_BuyingNew.asp?id=137092340
Top Key Companies in Smart Stadium Market:
Major Smart stadium vendors include IBM (US), Ericsson (Sweden), Intel (US), NTT (US), Tech Mahindra (India), Johnson Controls (US), Siemens (Germany), Honeywell (US), Cisco (US), NEC (Japan), Huawei (China), Schneider Electric (France), NXP Semiconductors (Netherlands), Atos (France), Verizon (US), AT&T (US), Vodafone (UK), T-Mobile (US), Telefonica (Spain), VIX Technology (Australia), Hawk Eye (UK), UCOPIA (France), AllGoVision (India), AiFi (US),Pixellot (Israel), Locbee (Hungary), Dignia (Israel), GP Smart Stadium (Netherlands). These market players have adopted various growth strategies, such as partnerships, collaborations, new product launches, and enhancements, to expand their presence in the Smart stadium market.
Cisco is a technology company that offers various products and services related to networking, security, collaboration, and the Internet of Things (IoT). Cisco provides a range of networking products like routers, switches, wireless access points, and network management software. In terms of security, Cisco offers firewalls, intrusion prevention systems, and endpoint security solutions. The company also provides video conferencing, messaging, and contact center solutions as part of its collaboration products and services. Cisco has industrial networking, data analytics, and edge computing solutions for IoT. Additionally, Cisco offers consulting, implementation, technical support, and managed services to ensure efficient and secure network functioning. Cisco caters to organizations of all sizes and industries, including telecommunications, finance, healthcare, education, and government. They have a strong presence in North America, Europe, Asia Pacific, Middle East & Africa, and Latin America.
NEC Corporation is a multinational technology company based in Japan that offers a variety of IT, telecommunication, and public safety solutions. Their IT services include system integration, consulting, cloud computing, data analytics, cybersecurity, and artificial intelligence. In addition, they provide telecommunication solutions such as mobile networks, wireless communication systems, submarine cables, and network infrastructure. For public safety, NEC offers biometrics, facial recognition, video surveillance, and disaster management systems to help government agencies and organizations ensure public safety, enhance security measures, and effectively manage emergencies. NEC also manufactures and sells electronic devices like semiconductors, displays, sensors, and other components in consumer electronics, automotive, industrial machinery, and healthcare. With a strong presence across North America, Europe, Asia Pacific, Middle East and Africa, and Latin America in more than 50 countries, NEC has provided IT solutions and infrastructure for stadium in Brazil, including Arena das Dunas, which hosted matches for the 2014 Football World Cup.
Media Contact
Company Name: MarketsandMarkets™ Research Private Ltd.
Contact Person: Mr. Aashish Mehra
Email: Send Email
Phone: 18886006441
Address:630 Dundee Road Suite 430
City: Northbrook
State: IL 60062
Country: United States
Website: https://www.marketsandmarkets.com/Market-Reports/smart-stadium-market-137092340.html