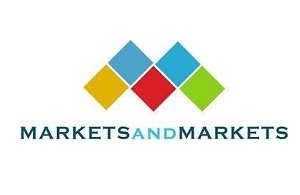 Alstom (France), Cisco (US), Wabtec (US), ABB (Switzerland), IBM (US), Hitachi (Japan), Huawei (China), Indra Sistemas (Spain), Siemens (Germany) and Honeywell (US).
Smart Railways Market by Offering (Solutions (Rail Asset Management and Maintenance, Operation and Control, Communication and Networking, Security and Safety, Rail Analytics) and Services (Professional and Managed)) Region – Global Forecast to 2027
MarketsandMarkets anticipates the global smart railways market will reach USD 43.0 billion by 2027, growing at a Compound Annual Growth Rate (CAGR) of 8.3% from USD 28.9 billion in 2022. The demand for efficient rail operations, high demographic growth, hyper-urbanization, technological advancements aimed at enhanced customer experience, soar in government initiatives and Public-Private Partnerships (PPP), deployment of loT and automation technologies to improve efficiency of smart railways are some of the key factors driving the growth of the smart railways market.
Download PDF Brochure: https://www.marketsandmarkets.com/pdfdownloadNew.asp?id=960
By offering, the services segment to account for a higher CAGR during the forecast period
The demand for smart railways services is driven by the growing number of passengers each year. Software, hardware, and other technologies that make up smart railway systems redefine how to train assets and rail network connectivity are employed. Information and communication technology (ICT) integration with intelligent transportation systems enables this. Rail companies depend on streamlined and reliable asset operations, maintenance, and continuously growing infrastructure to successfully meet the rapidly multiplying requirements. The increased requirement for an efficient ecosystem with a reduction of expenses is driving the segment.
By solution, the rail communication and networking segment to account for the largest market share in 2022
The use of intelligent communication solutions in a variety of railway management applications aids in improving rapid decision-making for problems, including asset deployment, usage, and maintenance. For stations, control and dispatch centers, and rolling stock to communicate accurately and on time to maintain security, safety, and uninterrupted service, railroad operations must be efficient. Therefore, signaling, phone, video, and data traffic must be reliably sent over railway lines and across backbone transmission networks using railway communication systems.
Inquire Before Buying: https://www.marketsandmarkets.com/Enquiry_Before_BuyingNew.asp?id=960
Unique Features in the Smart Railways Market
The Internet of Things (IoT) is heavily used by smart trains to increase efficiency and safety. IoT sensors and gadgets are installed across the railway infrastructure to track real-time train movements, track conditions, and even passenger data. Predictive maintenance and a flawless passenger experience are made possible with the help of this data.
The emergence of driverless or autonomous trains is one of its most prominent characteristics. These trains are capable of running autonomously, using sensor data and AI navigational algorithms. This improves reliability and safety while also lowering operational expenses.
Advanced signalling systems that are connected to trains and infrastructure are used by smart railways. These technologies give train operators real-time updates, guaranteeing safe separations between trains and assisting in preventing collisions. They are also prepared to manage a variety of situations and modify to track changes.
Real-time information is provided to passengers via digital displays and smartphone apps. These systems offer updates on platform modifications, delays, train schedules, and even seat availability. This guarantees a more relaxed and knowledgeable travel experience.
Predictive maintenance models are used by smart railways to look at sensor data and estimate when equipment like tracks or train sections can break. This proactive strategy reduces maintenance expenses and downtime.
Major Highlights of the Smart Railways Market
Worldwide, high-speed rail projects are becoming more popular. These railroads provide quick and effective connection between large cities, cutting down on travel time and carbon emissions. The Shinkansen in Japan and the Eurostar in Europe are two examples.
One significant feature is the incorporation of the Internet of Things (IoT). In order to give real-time data on track conditions, train locations, and passenger information, IoT sensors and devices have been installed across the railway network. Improved passenger experiences, operational effectiveness, and predictive maintenance are all achieved with the use of this data.
The rail industry is undergoing a change thanks to the creation and introduction of autonomous or driverless trains. These trains run autonomously and rely on sensor data and artificial intelligence for guidance. Autonomous trains increase system reliability, enhance safety, and lower operating costs.
Advanced signalling systems installed on smart railways give train operators real-time updates, maintaining safe separations between trains and avoiding crashes. These systems can adjust to shifting track conditions since they are adaptive.
Real-time information is provided to passengers via digital displays, smartphone apps, and announcements. Their travel experience is made more comfortable and convenient by the updates they receive regarding train schedules, delays, platform modifications, and seat availability.
Request For Customization: https://www.marketsandmarkets.com/requestCustomizationNew.asp?id=960
Top Key Companies in the Smart Railways Market:
Key and emerging market players include Alstom (France), Cisco (US), Wabtec (US), ABB (Switzerland), IBM (US), Hitachi (Japan), Huawei (China), Indra Sistemas (Spain), Siemens (Germany), Honeywell (US), Thales (France), Advantech (Taiwan), Fujitsu (Japan), Toshiba (Japan), Alcatel-Lucent Enterprise (France), Moxa (Taiwan), EKE-Electronics (Finland), Televic (Belgium), Uptake (US), Eurotech (Italy), Tego (US), KONUX (Germany), Aitek S.p.A (Italy), Assetic (Australia), Machines With Vision (UK), Delphisonic (US) Passio Technologies (US), Cloud Moyo (US), Chemito (India). To expand in the market for smart railroads, these firms have used a variety of strategies, including new product releases, business expansions, mergers and acquisitions, partnerships, agreements, and collaborations.
A key player in the market for smart railways is Alstom (France). The company provides passenger and freight locomotives, tramways, high-speed trains, suburban trains, regional trains, tram-trains, and tramways. Additionally, it offers signalling goods such interlocking devices, track sides, security and control systems, and rail-control systems. The business creates and implements solutions for track laying, line electrification and power supply, and electromechanical equipment supply. Alstom used inorganic growth prospects including deals and agreements to maintain its dominant position in the market for smart railways. An organisation that specialised in the design and production of brake linings (pads and shoes) for braking systems, such as Flertex, was purchased by Alstom in April 2021. Alstom's expertise in braking systems, a crucial component of trains' overall technical performance, is widened and strengthened by the acquisition.
Another significant competitor in the market for smart railways is Hitachi (Japan), which provides smart railway systems to both Japanese and international railroad operators. To assist railway operators in achieving improved passenger comfort and decreased train headway, the company includes digital signalling technologies in its solutions, such as digital Automatic Train Protection (ATP), Automatic Train Operation (ATO), and Communication Based Train Control (CBTC). To build its railway business, the firm has embraced inorganic growth options like contracts and mergers. For instance, in March 2021, Hitachi Rail and Italy's Trenitalia inked a contract to work together to offer integrated logistic support for the 59-train ETR 500-Frecciarossa high-speed fleet. The integrated support is anticipated to improve high-speed operations in Italy's operations.
Media Contact
Company Name: MarketsandMarkets™ Research Private Ltd.
Contact Person: Mr. Aashish Mehra
Email: Send Email
Phone: 18886006441
Address:630 Dundee Road Suite 430
City: Northbrook
State: IL 60062
Country: United States
Website: https://www.marketsandmarkets.com/Market-Reports/smart-railways-market-960.html