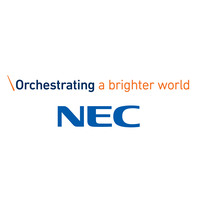 As Juerg Fund, CEO of CTModule, confirms: "The collaboration between CTModule and NEC will grow not only the offering in the Cruise market but will make the difference in all Hospitality verticals. We benefit from another leading PBX manufacturer that allows us to cover small and large cruise projects, while NEC can benefit from CTModule's excellent reputation as a UCC applications platform in the Cruise industry."
Integration of two powerful Cruise Communications platforms results in exceptional functionality and
dramatically lower OPEX communication costs.
Hilversum, NL & Berne, CH – December 27, 2022 – NEC Enterprise Solutions, leading global solution provider to the Maritime & Cruise sector, today announced that it has entered into a strategic partnership with CTModule, the producer of the market-leading UCC applications platform for cruise ships.
As a result of this partnership, the CTModule Callisto Cruise applications platform will be fully interoperable with NEC's industry leading UNIVERGE 3C IP PBX, providing customers with a compelling powerful Cruise Communications solution for advanced crew and guest communications, while lowering the TCO.
The partnership between NEC and CTModule is an important confirmation of the commitment the two players have with respect to the Cruise industry, their dedication to continue to serve the sector with advanced functionality, and their ambition to grow their mutual business. The fact that both CTModule and NEC only distribute their solutions via certified System Integrators and Partners, is another strength both parties share.
"Key factors in our selection process were a vendor with a dedicated team and focus on the Cruise industry and a vision and capability with breadth, depth and longevity, not only from a product perspective, but also from an organizational point of view."
"Our partner of choice also needed to have extensive experience in the Cruise industry, with a network of Operators, Yards and System Integrators", Fund continues. "And in NEC and its Smart Cruise division, we found just that. The approach of the NEC Cruise Team, their understanding of the market and especially their commitment to the sector, make them unique and assured us, they were the right fit to grow our Cruise business."
Kees van Donk, Sr Director Travel Hospitality & Leisure at NEC, responds: "Thanks to our vast installed base of over 22% in the CLIA Fleet, and 20+ years' experience in the Global Cruise Industry, we are committed to make and keep communications THE reliable and cost-effective solution for our customers.
"The deep technical knowledge and understanding within the CTModule Team of the importance of communications for Cruise, confirmed our decision that partnering with CTModule is the right decision. Based on the power of the Callisto Platform, we are even launching it as well to the massive Global NEC Hospitality installed base of 140,000 Hotels worldwide", van Donk concludes.
For more information, please contact NEC Enterprise Solutions:
In the UK:
Jim Eagers
Tel: + 44 (0)115 969 5728
jim.eagers@emea.nec.com
Rest of EMEA:
Robert van Amerongen
Tel: +31 35 689 1521
robert.van.amerongen@emea.nec.com
About NEC Enterprise Solutions:
NEC Enterprise Solutions provides IT & Communication solutions to small, medium and large enterprises in both the private and public sectors. Designed for open connectivity, high availability and flexible growth, our innovative solutions incorporate the latest voice, data and video technologies and enable real-time, collaborative working, increased productivity and customer satisfaction. Our servers, storage solutions, software and virtualized workstations enable businesses to maximize operational efficiency, performance and profitability.
NEC Enterprise Solutions serves its customers across EMEA (Europe, Middle East & Africa) through a network of direct sales organizations, business partners and value-added resellers.
For more information, please visit: http://www.nec-enterprise.com.
Media Contact
Company Name: NEC Enterprise Solutions
Contact Person: Jim Eagers
Email: Send Email
Phone: 0115 969 5700
Address:Innovation House, Mere Way Ruddington Fields Business Park
City: Ruddington
State: Nottingham, NG11 6JS
Country: United Kingdom
Website: www.nec-enterprise.com/