13 April, 2020 – Denver, CO – Sean Michael, also known as Sick Minded, is a popular hip-hop musician, songwriter, and performer. Fresh off the release of his hit new single "Like Me," Sick Minded is building an international following while receiving critical acclaim for unique style and hip-hop talent.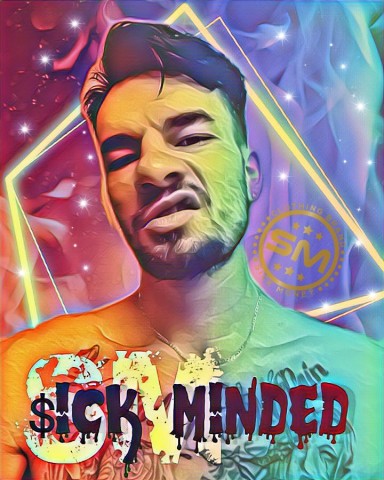 Written in the hospital after the birth of his son, "Like Me" is in collaboration with talented producer and musician Yellogenix. Following its release, in the first month online, "Like Me" generated over 60,000 streams and help Sick Minded amass thousands of followers on social media. One of many hit songs, "Like Me" features great hip-hop beats and style, while building off the success of his first hit single, "POLE."
With a passion for performing on stage, Sick Minded brings energetic, passionate performances full of hype characters. He has a deep desire to watch the crowd go crazy while they enjoy the times of their lives. He looks forward to sharing his latest hits with fans worldwide with the release of his next project in Summer 2020.
From humble beginnings, Sick Minded began his career uploading amateur videos to an application called "Band Lab," which allowed him to showcase his talents and creativity to friends and family. After receiving positive feedback, he dove into the endeavor head-on with inspiration from a friend and fellow musician, never looking back. Making the most of every learning opportunity, Sick Minded developed his passion for music while showcasing raw talent at every turn. Today, he runs a thriving independent record label, publishing company, and apparel line.
To follow his latest projects, or to shop his clothing label, please click here.
About Sick Minded
SM (Sick Minded), or Sean Michael, was born in Denver, Colorado. Emerging on the hip-hop scene as an independent artist, he has found early success for his unique style and artistic talent. In 2019, SM started his independent label and publishing company named SICK MINDED MUZIK, and released his first single, "POLE," later that year.
Media Contact
Company Name: SICK MINDED MUZIK LLC
Contact Person: SM (SICK MINDED)
Email: smondatrack@gmail.com
Phone: (720)644-0246
City: DENVER
State: COLORADO
Country: United States
Website: https://www.linktr.ee/smondatrack