Watch out for "SportsMode" another hit single that will soon be released by the artist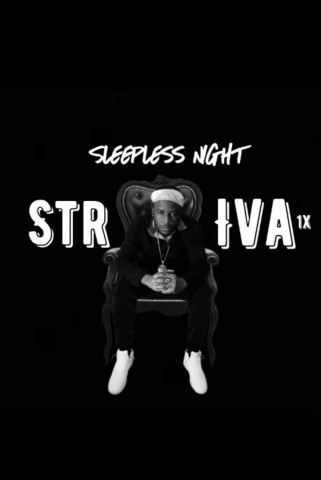 Young and talented upcoming recording artist kishawn Sterling otherwise known as "Striva" has been creating a musical Tsunami within the Dancehall fraternity. The Clarendon Jamaica based dj who now resides overseas continues to make musical waves as he recently released hit single "sleepless night" Striva stated that "the song has been doing relatively well and is even getting response from as far as Ghana."

Video Link: https://www.youtube.com/embed/aVybJwgjwO8
He is now on the verge of releasing a second single "SportsMode" which he predicts will do twice as well; as the song have been getting thumbs up from Dancehall selector "BoomBoom." Sleepless night is set to officially release January 31 2021 @ 6:00 PM EST.
The Song can be streamed on websites such as audio Mack, SoundCloud, YouTube and Striva 1x entertainment.
With these releases, striva 1x is starting 2021 with a bang which will surely be followed by many entertaining music that catches the attention of everyone.
About The Artist
striva 1x Is a Jamaican upcoming dancehall reggae recording artist, that currently lives in the United States. He is a naturally gifted artist who started music at age 10, and continues to defy the odds by producing music that are not only entertaining but also educative to listeners.
For more information about the music, please visit https://youtu.be/aVybJwgjwO8
Media Contact
Company Name: Striva 1x
Contact Person: Media Relations
Email: Send Email
Country: United States
Website: https://youtu.be/aVybJwgjwO8