2020 will pass, 2021 will come, this year is coming to an end, why not buy a new year gift for self after this unusual year? Men can buy watches or clothes… and women have more choices, such as cosmetics, clothing, wigs. .
Today Asteria Hair will focus on BOB wigs. Everyone knows that hairstyles play a vital role in a person's image. Choosing a suitable wig is particularly important.
Bob Wigs are still on the trends, statistic shows on Google Trends that, in the past 5 years, the amount of searches for bob wig by American users has been on the rise. In October last year, people were particularly interested in bob wigs.

Bob wig has a variety of styles, various colors, and easy to care, many people love bob wig, whether anyone is looking for a energetic look or be ready to try out a new wig style to match their face type, this is what guys are looking for!
According to the lace type of bob wig, it mainly has 13×4 lace frontal bob wig and 4×4 lace closure bob wig, of course, there is also no lace bob wig, it is u part bob wig.
Bob wig is not limited to one style, if someone wants some hair pattern that are special, guys can choose curly bob wig, deep wave bob wig or natural wave bob wig, if anyone like straight hair and want to style the hair by theirselves, they can also choose the most classic straight hair bob wig. Also if anyone feel that natural color bob can not reflect their personality characteristics, they can also choose color hair bob wig, such as #613 bob wig and 1b/99j bob wig.
Speaking of 99j color hair, #99j hair color also named burgundy color, it turns more popular since last year, more people wanna try this hair color, Asteria Hair has burgundy curly lace front wigs sells well in 2020, Google Trends also tells same thing.

In order to let more people have a perfect bob wig, Asteria Hair store will have a flash sale for the 14inches #1b/99j 13×4 lace frontal bob wig, lowest price in 2020, on Dec.26th, Asteria Hair invites someones to visit they to check if this is a wig type they like, and hope it bring everyone happiness.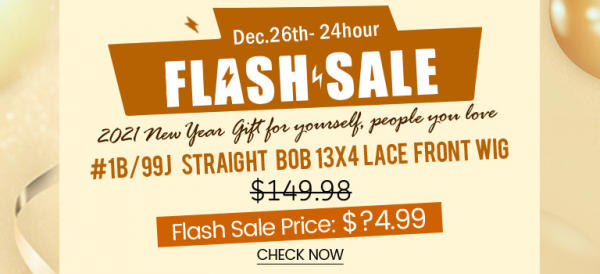 Media Contact
Company Name: Asteria Hair
Contact Person: Media Relations
Email: Send Email
Phone: +86 15238065852
Country: China
Website: www.asteriahair.com