Video Link: https://www.youtube.com/embed/GDmCsf5uu_g
As self-driving vehicles have been developed since long ago and some of them have been commercialized already, the automotive industry is accelerating for the production of fully autonomous vehicles.
With the aim of producing fully autonomous cars, the existing automotive industry and consumers are putting a priority on 'stability'. This is because accidents, which appeared to be caused by electronic parts or battery problems in some autonomous vehicles, have occurred consecutively, and thus, the safety evaluation is now being prioritized. The American Automobile Association (AAA) has tested a variety of semi-autonomous and fully autonomous systems currently sold and driven on the market. As many problems arose during test driving, car manufacturers pointed out that such vehicles can only be mass-produced after establishing a system with a higher level of recognition ability and more sophisticated driving skills.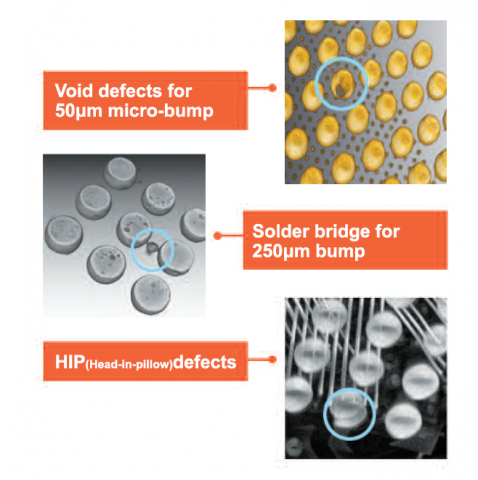 To this end, SEC Co., Ltd. is continuously developing and delivering sensors for autonomous driving and X-ray inspection systems optimized for inspection of electronic parts. Since 2010, when parts related to autonomous driving were developed and produced, about 10-12 units of off-line X-ray inspection systems have been sold per year. The company says that more than 10 Automated X-ray Inspection systems (AXI) have been delivered to around 5 contractors of global automotive manufactures, including Company M and Company L as the total inspection process was introduced under quality improvement policies. Based on the record of supplying about five of them within the last year, it is expected that the demand for a complete inspection of parts related to autonomous driving using AXI systems will increase in the future.
X-eye 6300AXI and 7300AXI are representative models of SEC Co., Ltd. responding to the autonomous vehicle market. In the case of X-eye 6300AXI, it is equipment specialized for In-Line 3D CT applicable to semiconductors and SMT. It is possible to inspect all electronic parts of an automotive and performs HIP (Head-in-pillow) defects and void volume inspection. In the case of X-eye 7300AXI, it is an AXI equipment for the world's only assembly electric components and Die-Casting products. It is a model that can be used for the long term by installing Hybrid Tube, which has only been developed by SEC.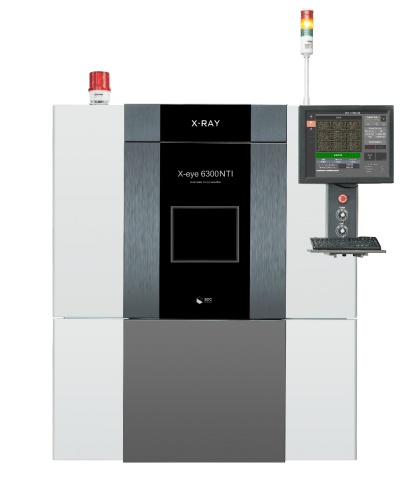 Founded in 1991 SEC Co., Ltd. is a company specialized inspection system, both developing and supplying industrial X-ray inspection system. It has successfully localized X-ray Tube for the first time in Korea and it is now the only company that both develops and manufactures X-ray Tube to this day. In addition to the autonomous driving market, it possesses various X-ray specialized inspection system such as ones for electronic devices, electronic parts, batteries, and LED industries. 40% of the company's total workforce is researchers who provide momentum for the company to grow as an X-ray specialized company. The title of 'the company with No. 1market share in X-ray inspection system in Korea' proves this. Also by entering the global market, it now has a platform capable of responding to the global market by attracting more than 100 overseas agencies including not only domestic but also Chinese Branch.
CEO of SEC Co., Ltd. said, "Because we have developed and applied 200-nano-class X-rays by ourselves, we can detect even the smallest defects in Korea to reduce the number of defects for our customers and help improve their quality so that SEC will become a company that survives more than 100 years."
Media Contact
Company Name: SEC Co., Ltd.
Contact Person: Habin Yun
Email: Send Email
Phone: +82-31-8006-8768
Country: South Korea
Website: https://www.gobizkorea.com/user/goods/frontGoodsDetail.do?goods_no=GS2020110598929&ctgryCode=S1000100050000&upperCode=M1000100000000&goodsNms=X-ray-inspection-system&skwanSn=&speclKwanId=SPCCD0000626