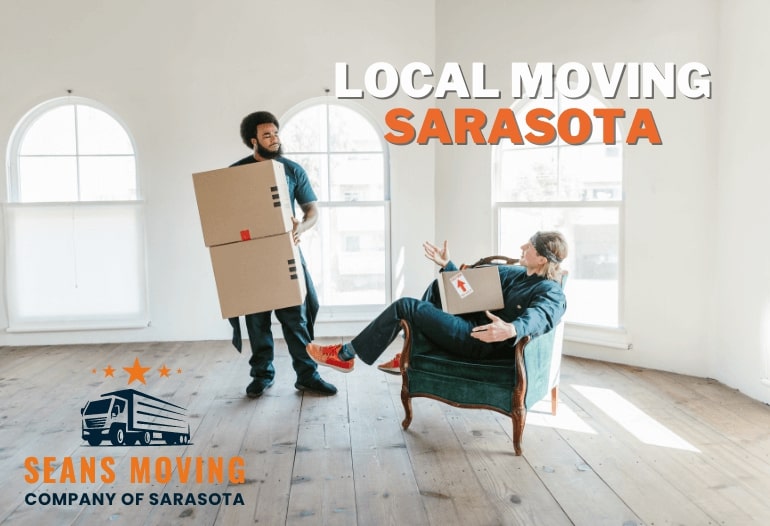 Seans Moving Company of Sarasota has recently expanded its range of services to include long-distance relocations. The company aims to provide customers with various moving options at competitive prices. With an extensive network, the company has established itself as one of the prominent Sarasota moving companies since its inception.
As part of their expansion into long-distance services, the company offers a variety of packing and loading options. The professional staff is trained to handle valuables with care throughout the journey. The expansion aligns with the company's commitment to offer its customers a comprehensive and quality experience. The company provides information regarding pricing, insurance coverage, and other logistical details on its website. Moreover, estimates are available to provide customers with a clearer understanding of the costs involved in moving varying types and weights of shipments. The customer service team is available around the clock to address inquiries promptly and efficiently.
Seans Moving Company of Sarasota has built a solid reputation in the industry, primarily due to its focus on customer service and the expertise of its professionals. Past customers have often commended the company for its assistance in various stages of moving, from supplying packing materials to offering storage services and help with loading and unloading items. Customer satisfaction is a top focus, and the team works hard to reduce any stress associated with moving. To enhance the local experience for its customers, the company also offers tips and advice on local landmarks in Sarasota, including Sarasota Bayfront, St. Armand's Circle, and others.
Additionally, for those interested in the cultural aspects of the area, Seans Moving Company of Sarasota provides insights into notable destinations like the Mote Marine Laboratory and Aquarium, Marie Selby Botanical Gardens, and Sarasota Jungle Gardens, among others. The company believes in offering its customers a holistic experience, ensuring they can explore various facets of Sarasota and the surrounding regions.
Seans Moving Company provides extra services, such as storage options and packing materials, in addition to their core moving and transportation services. The team can assist with loading and unloading goods when the customer arrives at the new location, be it a residential or office space in various neighborhoods such as Bay Island or Southside Village.
The company's commitment to quality is evident from customer feedback. For instance, one customer, Nancy W., lauded the company's professionalism during her local move to Sarasota. Another customer, Mary S., required long-distance movers in Sarasota for her move to Tampa on short notice. She found the company's services to be both quick and efficient.
Given the range of services and focus on customer satisfaction, Seans Moving Company of Sarasota has garnered trust and respect in both the Sarasota and greater Florida communities. Customer reviews often reflect the company's attention to detail and commitment to providing a quality moving experience. Therefore, it is no surprise that the company is preferred by many seeking reliable long-distance movers in Sarasota.
Media Contact
Company Name: Seans Moving Company of Sarasota
Contact Person: Media Relations
Email: Send Email
Phone: (941) 315-9757
Address:2875 Ashton Rd Unit 17644
City: Sarasota
State: FL 34231
Country: United States
Website: https://movingcompanysarasotafl.com/