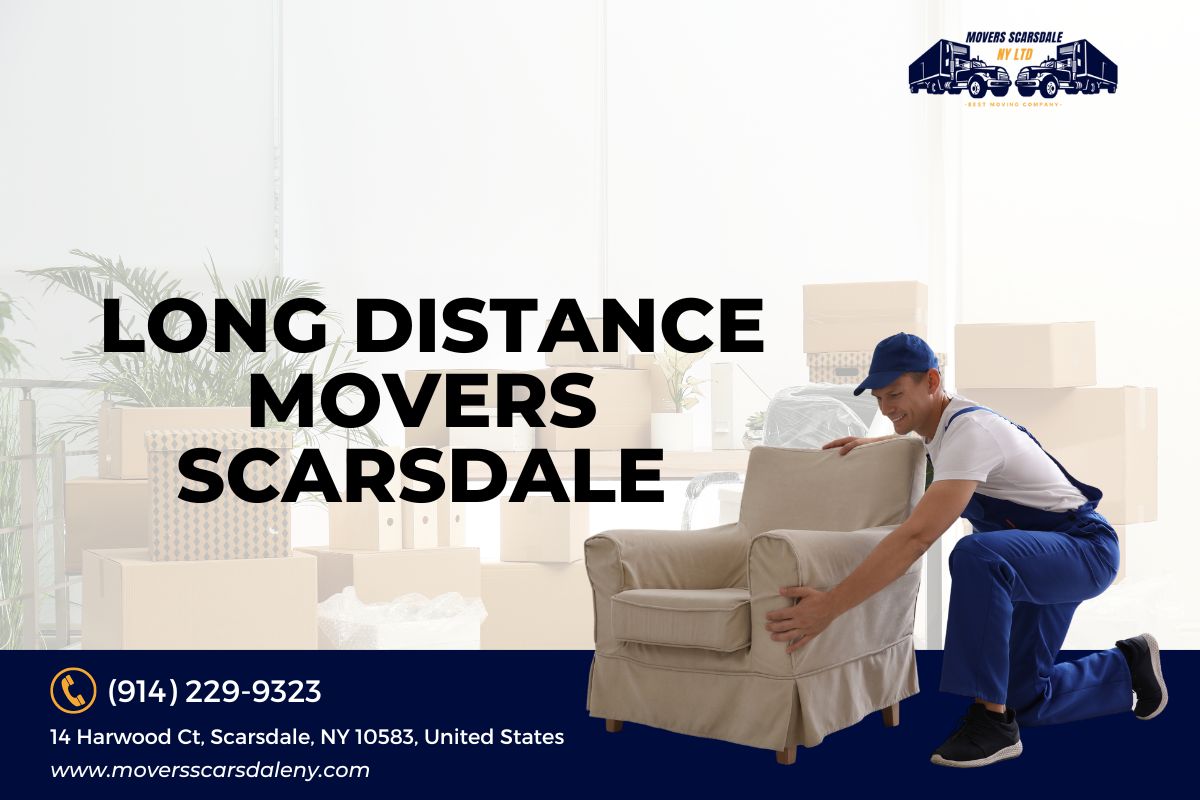 Movers Scarsdale NY Ltd has introduced a comprehensive range of long-distance moving services to simplify the often-complicated relocation process. The company manages multiple aspects of a move, from providing packing supplies to unloading possessions at the final destination, offering clients a relatively stress-free experience.
To plan a move meticulously, the company considers a variety of factors. These include the type and volume of items being transported, the length of the journey, and the availability of essential resources like trucks and labor. Movers Scarsdale NY Ltd also utilizes shipment tracking systems and offers phone support to adapt to any changes in plans or particular family needs. Additionally, they furnish clients with recommendations for deposit protection and insurance coverage. The company even aids with specific moving requirements such as military relocations, cross-country moves, car shipping services, and detailed inventory lists for job verification purposes.
One of Movers Scarsdale NY Ltd's strengths is its emphasis on effective customer communication, particularly as long-distance movers in Scarsdale. The company tailors its services to align with each client's needs. These customized offerings can include various components such as packing services, transit insurance, vehicle transportation, and options for temporary storage. By detailing each phase of the moving process clearly, the company ensures that clients understand their responsibilities and the timeline involved in their relocation.
For residents of various neighborhoods within Westchester County, including Edgemont, Heathcote, and Greenacres, the company also provides local moving services. Recognizing that local moves have different parameters compared to long-distance relocations, Movers Scarsdale NY Ltd ensures that the process is carried out smoothly. The staff are trained to handle a variety of furniture and belongings with care and respect.
Apart from its primary moving services, the company offers additional features to assist clients in acclimating to their new environment. They provide information about local attractions in Scarsdale and nearby regions, like the Scarsdale Golf Club and the Greenburgh Nature Center, to help new residents make informed decisions about their relocation. Resources for finding real estate agents or reliable storage facilities are also made available, especially for those considering long-term or overseas moves.
In the realm of supplementary services, Movers Scarsdale NY Ltd offers to clean out areas like basements or garages before the move and can organize belongings based on packing priorities. The staff is committed to delivering quality service throughout the moving process. Client testimonials reflect a positive experience, particularly when using the company for long-distance moves. The commendations frequently highlight the company's attention to detail and how they handle possessions.
In conclusion, Movers Scarsdale NY Ltd has carved a niche as a trusted moving company in Scarsdale, offering both local and long-distance moving services. With a focus on comprehensive planning, customer communication, and additional support services, the company aims to provide its clients with a streamlined and less stressful moving experience.
Media Contact
Company Name: Movers Scarsdale NY Ltd
Contact Person: Media Relations
Email: Send Email
Phone: (914) 229-9323
Address:14 Harwood Ct
City: Scarsdale
State: NY 10583
Country: United States
Website: https://moversscarsdaleny.com