Safiya Baravia the future Olympic gold medallist, showed more commitment towards enhancing her skills, and dedicating more hours of her available time, to train, and get ready for the Olympic Games qualification tournaments.
TOKYO 2020 OLYMPIC GAMES
As Safiya was getting ready to start her journey towards claiming her first gold medal of rhythmic gymnastics, and counted the days to make that happen.
She was surprised, as well as the rest of the world, of the fast dramatic development of the global pandemic and the shot down of almost all sports and life activities around the globe.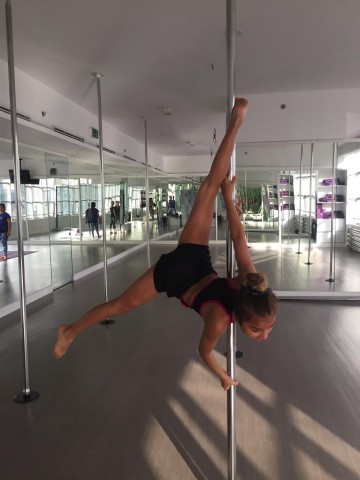 To the young teen champion, who impressed the world with her dedication and determination to stay focused on her target, she took this news with a positive mentality saying "It is a chance to train more, and get ready in a better way, and I will wisely use this lockdown time to enhance my skills, and study my competitors."
A statement was not a surprise to her coaches and mother, Gulnora Mukhedinova the successful business lady that is been considered the ultimate inspiration to her daughter Safiya.
"I've always known that she is tested positive for champions' hormones, and that one day, not so far, we will see her on the podiums of Tokyo, where nothing but gold is around her neck" where Gulnora's words describing her bride and confidence in her beloved daughter.
Safiya continues her training and started sharing with her fans over social media, videos and insights of her training progress, with tips on how to manage their time, while focusing as well, on being a straight A student at her school.
For more information, follow: www.instagram.com/safiyabaravia
Media Contact
Company Name: Hollywood Stars
Contact Person: Safiya Baravia
Email: Send Email
Phone: 00971553777001
Country: United Arab Emirates
Website: https://safiyabaravia.com