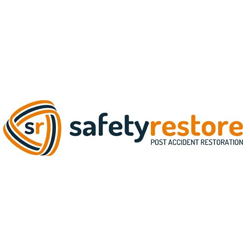 Thousands of vehicles on the road are a health and safety risk due to faulty seatbelts and airbags. Safety Restore is a company dedicated to providing the best restoration solution for all types of vehicles at a low price
Seatbelts and airbags are created to save our lives in the event of an accident or collision. However, many cars today have worn out or faulty seatbelts that are a health risk and can attract fines as high as $162 for violation.
Safety Restore is a company dedicated to providing high-quality seatbelt and airbag restoration and repair services for all types of vehicles. Whether it is a modern, antique, or classic car, they have the capacity, expertise, and experience, to put it back in shape within 24 hours.
Through their website, users can order for seatbelt repair and airbag module reset services by adding the respective item to their chart. Safety Restore are leaders in Post-accident Restorations and Webbing Replacement with over 5,000 positive customer review.
Visit their website to chat or call them and get an immediate response.
"We are aware of the high cost of replacement seat belts from the dealer. That is why we offer fast and affordable seat belt repairs for all makes and models. Our customers trust us to provide them with the best service they can bet on and we never disappoint," Artem Martynyuk, Safety Restore Inc. CEO says.
Thousands of cars on the road today have seatbelts that are inoperable and completely out of function. Moving around with such a vehicle poses a great threat to the driver, passengers, and other people who are using the road. An effective post-accident restoration specialist is required to put the car back in shape and make it road worthy within a very short while.
Safety Restore is a highly reputable company who specializes in fixing seatbelts and airbags in all brands and models of vehicles. Car owners can go to their website and select from their list of services including OEM seatbelt/buckle repair, OEM dual stage seatbelt repair, and OEM triple stage seatbelt repair.
The airbag in a vehicle can be the difference between life and death during an accident. Safety Restore has professional technicians and engineers who specialize in fixing airbags and get it functional within a very short time. They offer OEM airbag Module reset and airbag module repair with hardware issues.
Seatbelt webbing issues are very common, especially with old cars with rusty body parts. Car owners with webbing issues in their car rely on the services of Safety Restore to transform their vehicle. The company offers seatbelt webbing replacement and custom color seatbelt webbing. Some people have dogs that love to chew seatbelt webbing. Such a car owner don't need to panic at all. Just go to the website, pay for the 'Dog Chewed Seat Belt Repair', and mail the dog chewed webbing, to get it fixed in 24 hours.
What do car owners gain by patronizing Safety Restore professional services? They are experts providing adequate post-accident restorations and webbing replacement for car owners. They offer a 100% refund and 100% money back guarantee, 24-hour turnaround, and lifetime warranty, ensuring that customers get the best. Using their service also help save money with seat belt repair and SRS airbag module reset service.
For more information, please visit the website.
Media Contact
Company Name: Safety Restore Inc.
Contact Person: Artem Martyn
Email: Send Email
Phone: (855) 552-7233
Address:Safety Restore, 40 Main St.
City: Westfield
State: MA 01085
Country: United States
Website: https://www.safetyrestore.com/