There are 4.4 million notaries according to a rough survey. This significant number shows that there are many business opportunities and the procedure to become a notary is quite easy. Being authorized as a public notary is beneficial to any business entity.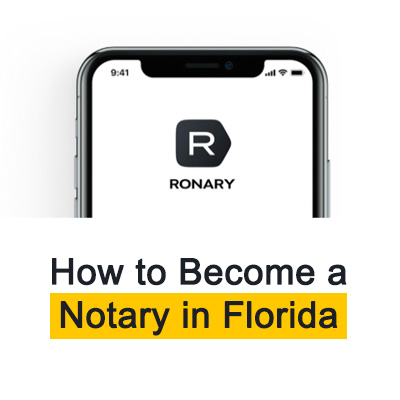 Independent contractors are notaries who are not under any type of exclusive business relationship and offer notary services or signing services for mortgage loan transactions for a fee agreed upon by the parties. Notaries can also become mobile notaries or recently – RON notaries by carrying out online remote notary services. The digitalized era is advancing the online notarization trend, making this procedure even faster and more convenient for notaries and their customers.
Part 1: Requirements for Public Notaries in Florida
There are certain conditions established by the State of Florida for those who want to become a notary. Once the conditions below are fulfilled, one can move on to Part 2.
Must be a local citizen
Minimum age – 18 years
Can read, write, and comprehend English
Have not been sentenced because of an assault*
* However, if there are any records, all of them should be submitted along with the following documents:
A written explanation which comprises all the charges (day, date, offense, situations, and life post-conviction)
Prepare the journal entries condemning order and judgment copies, together with a certified copy from the court that has sentenced one. All these documents should be submitted to the State of Florida.
Submit an RCR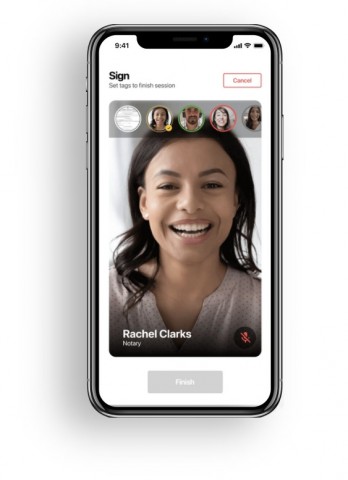 Part 2: Notary Application
Once the conditions above are fulfilled, the next part will include the following steps:
1. Read Chapter 117 of being a Notary Public in Florida
While signing the application, a notary must make a promise to the state that Chapter 117 of being a notary public in Florida was fully read.
2. Take a notary education course
First-time notary candidates are required to take a 3-hours online training course. The course can be acquired free of charge from the state or for a determined fee from other approved vendors.
3. Fill out the Application form
Bonding agencies are offering application forms (Florida does not offer such applications). The following information should be included in the application:
● Individual details
● Employer details
● Qualifications
● Character Affidavit (references: a person who knows one on a personal level for more than one year, not an immediate family member)
● Pledge of OfficeBond (the State of Florida requires all notaries to have a $7,500 bond which should be valid for four years. A Notary should also pay $39 for the state filing fee.)
4. Documentation
To prove one's residency, Florida requires one to submit the following documents:
Driving License from Florida
Car registration from Florida
Florida enrollment for voters
To proof one's age, one should submit one of the following:
A birth certificate or a B-form
State-issued identification
5. Notary Stamp or Seal
Each notarized document must have a rubber stamp with blank ink, including the name and commission number of the notary, together with the citation: "Notary Public – State of Florida." Before purchasing, it is essential to ensure that the notary stamp or seal includes all the guidelines imposed by the State.
6. Notary Bonds and Insurance
Public notaries are required to have a guarantor bond with an amount of $7,500. This bond is essential to be acquired as it preserves the notary from a careless mistake or an intentional crime.
7. Submit the Application
The application should be submitted to any bonding company of one's choice. Once one get accepted by the Governor, the bonding company will send to one directly the commission certificate.
Notary errors and omissions (E/O) insurance
Florida public notaries do not need to have an E/O insurance which protects them against false claims and errors made during notarization. However, if someone plans to be a RON notary, should purchase one. For RON, it is recommended to purchase an E/O insurance for the notary commission's term length which is 4 years.
What is RON?
RON (remote online notarization) is the procedure of performing notarizations entirely online by a commissioned notary public. Remote notaries should be authorized to conduct online notarizations using audio-video technology which fulfills the conditions set in chapter 117, Florida statutes, and chapter 1N-7.001 of the Florida administrative code.
Remote online notaries are connecting with the customers remotely on a device and sign the documents using electronic signatures. The whole procedure is secure and includes the feature of ID verification of the signer. Finally, the whole session is recorded and kept in the electronic journal for at least ten years after the date of notarization.
Media Contact
Company Name: VerifID Services Corp.
Contact Person: Iren Kovalli
Email: Send Email
Phone: +1 (872) 766-2791
Country: United States
Website: https://ronary.com/