If one has to describe Rod Black in a few words, it would be- Rock and roll passion mixed with a heart of country gold. He was the lead singer of Jet Black Stare who reached 26 on the US Billboard Rock Charts. As a solo artist, his songs have topped charts in Canada, such as "Good Times" that was Number 1 on SiriusXM in 2019, "Keepin On" was among Top 80 US Country Music Row in 2018. Rod has also shared stage with popular rock artists like Three Doors Down, Stained & Shinedown. Rod's latest single "Walk on" has over 59k views on YouTube and continues to grow popular. The song is about courage, strength and coping with adversity.
Interviewer: What inspired you to become a musician?
Rod Black: My Dad was a guitar player & also in the rodeo circuit so we were very influenced by all kinds of music in our household but mostly country music..
I ended up getting a main singing role in a Christmas play at an early age. As soon as I hit that stage I realized music picked me, I didn't pick it..
Interviewer: How will you describe your journey so far?
Rod Black: I would say a bit of roller coaster, you've got to have a tough skin & be open to criticism..
I've always felt like I was an underdog from my days of being one of the smallest hockey players in my league to auditioning for various bands and not always getting in.
I realize those moments helped me build a tough skin for this business and because of it I'm always up for a challenge.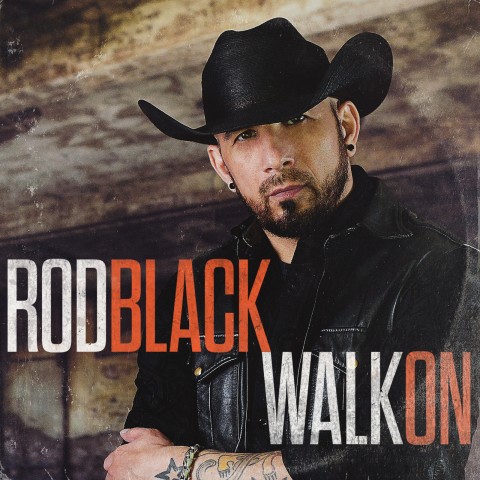 Interviewer: Tell us about your latest single "Walk On"
Rod Black: I was in White Rock BC Working on this song & unfortunately around the time frame a friend of mine was battling leukaemia, The song took a whole new meaning for me, believing in your strength when you're up against rough times. I ended up showing the song idea to my long-time friend Jeff Johnson who is a multi-award-winning music producer which includes the Canadian Country Music Association and the BC Country Music Association. We completed the writing of the song together while Jeff put his magic touches on it with his producing skills. The song is about Strength and Courage!
Interviewer: What are some of your favorite projects among those you have released so far?
Rod Black: When I signed to Island records in 2007 with Jet Black Stare was very special.
JBS was originally a country rock band ironically. I learned valuable lessons, work ethic, and gained experiences along the way while touring North America for many years.
I took time off to be with my Dad before he passed & it was his last words "you know what you got to do son" referring to going back to my country roots & going solo. So, I took his advice and because of it I landed a top 20 Billboard song in Canada and signed a record to deal with Bristol Records.
Interviewer: What is your creative process while writing a song?
Rod Black: I'm always writing and it's something I have passion for. Mainly it's ideas that come to me from dreams & I let the songs take their own journey. Most of time I create the music video in my head to help me with the story.
Interviewer: What are your aspirations as an artist?
Rod Black: To hopefully inspire others! I love performing, so if I can make people feel good when I'm on stage then I'd say that's a great way to end the night.
Interviewer: Tell us something about your upcoming projects.
Rod Black: With the help of my record label Bristol Records we are finishing up a new EP which I co-wrote and will be produced Jeff Johnson. I am very excited to get the new material out there and share it with everyone. The new EP will be released through Bristol Records and their distribution partners at Copperline Music Group and SONY/ The Orchard. Keep up to date with the latest news on releases through my website or social media sites.
Listen to his latest single "Walk On" on YouTube.com.
More information about Rod Black can be found on his website rodblackcountry.com
Media Contact
Company Name: Bristol Records Inc.
Contact Person: Jeff Johnson
Email: Send Email
Country: Canada
Website: www.rodblackcountry.com