In the twinkling of an eye, Rocket League Radical Summer event has passed more than half. In less than a month, we can review the Blockbusters, culture and television of the 1980s, which can be regarded as a retro event. Finally, we have extra time to review the Radical Summer and list the new tricks on mmoah.com in order to commemorate a different summer.
Blockbusters from June 10 to June 30
Blockbusters of 1980s is the first phase of Radical Summer to celebrate the 35th birthday of Ghostbusters, one of the most beloved movies in 1980s, telling a story that a team of scientist called ghostbusters battle with the supernatural for money and open a gateway to another dimension. A brand new DLC is added to the Ghostbusters Ecto-1 Car Pack along with the Ecto-1 Battle-Car, Ecto-1 Wheels, Slimer Topper, Proton Pack Boost, Ghostbusters Avatar Border and Player Banner, as well as the Stay Puft Goal Explosion. Only costing $1.99, it's allowed to get the Car Pack of Ghostbusters.
There is also a new limited-run Ghost Hunt mode, in which, a spooky version of the Urban Central Arena, two of three teams are struggling with trapping the ball in the Containment Zone.
In addition to Ghostbusters, there are other game events based on '80s movies like Back to the Future, the Goonies and the Karate Kid and other more during Blockbusters. The players can get Cassettes through competitions to exchange Rocket League. Until 23:59 on June 30, the celebration of Blockbusters came to an end, followed by the second phase, Culture.
Culture from July 1 to July 21
As the middle phase of Radical Summer event, the Culture coverage of the 1980s may be wider than we thought, but it is difficult to present the look of the 1980s fully. It is added a new game mode to Culture, Spike Rush and creates the best chance to earn Rocket League Items in the three phases.
The 3v3 game mode allows more players to participate in the event, the spikes will be kicked into the car by players, making the cars on the court more aggressive. So be careful to prevent exploding from getting in touch with other racing cars. It must be a very exciting game mode, at least it looks like this.
Which is the same as the first phase, collecting the new Totally Awesome Crate to find out the Cassettes, and leave them to exchange other more Rocket League Items. By the early morning of July 22, Radical Summer's Culture Phase will completely say goodbye to us.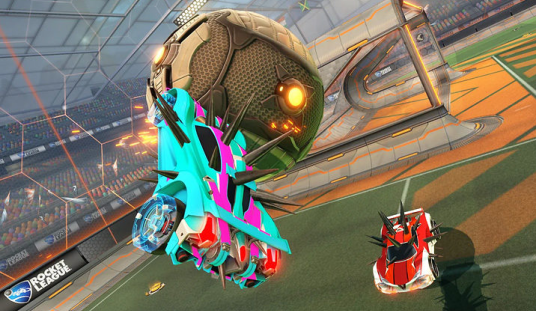 Television from July 22 to August 12
The last phase Television will be available accompanied with a new DLC pack featuring '80s television show Knight Rider, which is an American entertainment franchise to end the summer-themed party.
The new DLC will be available only costing for $1.99, at that time, you can play with K.I.I.T with body, wheels and a Gullwing Topper. Beyond that, further items will be available celebrating Macho Man Randy Savage, The Legendary Voltron and more.
Meanwhile, this phase also adds a new game mode, Beach Ball with a 2v2 skirmish. The players are allowed to go head to a sandy beach-inspired field, in which they can run fast and chase it down and go for the goal. Don't forget to earn Cassettes for more Rocket League Items.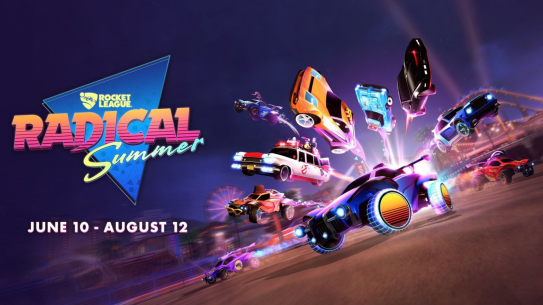 In conclusion
We are all looking forward to the rest of the Radical Summer event, and have prepared a lot of surprises for all of you on here, some players have already gotten from mmoah.com. It is surveyed that more than 85% Rocket League players have experienced material shortages, which may cause them to upgrade slowly and not enhance their characters.
On MMOAH, you will find out all the Rocket League Items you need, even the rarest ones such as Keys to open the crates, wheels and other more for PS4, Steam, Xbox One and Switch.
Compare the price of Rocket League Items on MMOAH with other stores, you can find that it is lower than the average store and has received a five-star rating from the consumers on Trustpilot.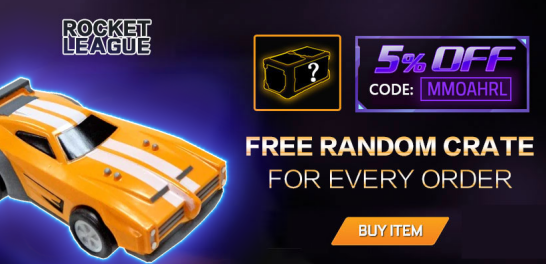 Just right, now all Rocket League Items are discounting for 5% off on MMOAH by using code "MMOAHRL".
Google MMOAH, the first search information that jumps out is its business, MMOAH is not a store that only sells Rocket League Items, and there are many other in-game virtual currency and equipment of MMORPGs in their inventory, like Path of Exile Currency, the Elder Scrolls Online Gold, Runescape Gold and more.
It can be guaranteed that all the orders can be delivered within 10 minutes by MMOAH, and the customer service will respond to all of your questions without any delay and cheat.
Have you considered it? If so, act now!
Media Contact
Company Name: MMOAH
Contact Person: Media Relations
Email: Send Email
Phone: (+1)-315-636-5275
City: Washington, DC
Country: United States
Website: https://www.mmoah.com/