New York City's rave of the moment in the beauty industry, Nails Posh Studio, recently had a Christmas ball event where they gave back to their customers and the community with great deals and discounts.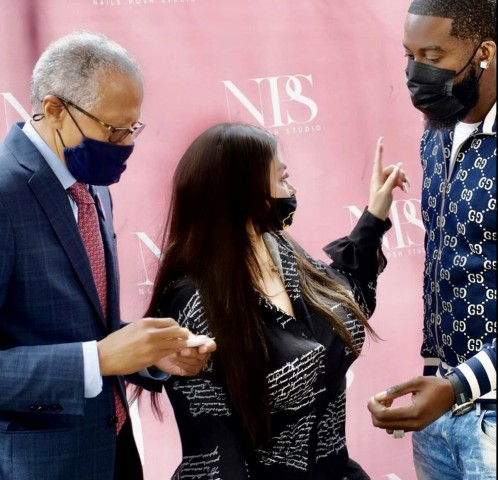 The exquisite Nails Posh Studio, which was launched and inaugurated just last month by Robert Jackson, Senator of Manhattan, has already taken the beauty and makeup industry by storm. Since the launch, the salon has become a fashion and beauty hot-spot for celebrities and public figures, with recent visitors such as Gale A. Brewer, Manhattan Borough President; Rommy Pennella, Founder of NY Hispanic Beauty Chamber of Commerce; Fivio Foreign, Nas, JennTheGroupieSlayer, featured in Love & HipHop New York; and A$AP Bari also known as YoungLord, Founder & CEO of Vlone.
Showing the Humane side of her enterprise, Founder and CEO of Nails Posh Studio, Shameeka Rosario, went all out to touch lives during the Christmas ball event. There was an exciting toy drive for kids in the event, which had celebrities and politicians in attendance. At the same time, members of the community received treats and gifts. Continuing in its Nobel touch, they also had discounted services for first responders, cancer survivors, and victims of domestic violence. The thrilling event was capped with meet-and-greet Santa Claus photo opportunities.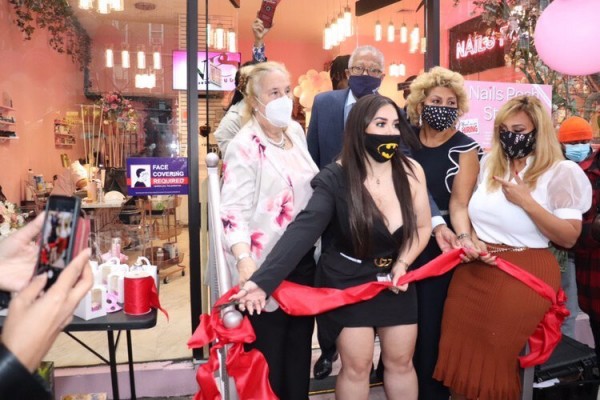 British Actress, Audrey Hepburn once said: "I believe in manicures and blow-dried hair. I believe in overdressing. I believe in primping at leisure and wearing lipstick." Nails Posh Studio is ever-present to render its sublime services to customers who share the same belief with Audrey. Nails Posh Studio believes that life is not perfect, but your nails can be; Hence, they use high-quality and clean ingredients for customer satisfaction.
The salon brings the best of nail care and technologies, including acrylics with Swarovski crystals, French manicures, polish, pedicures, aromatic face and body solutions, and hair extensions waxing, brow threading, eyelash extensions, and more, all in sync with what clients are looking for.
Makeup is art; beauty is spirit. Shameeka Rosario is an artist with an innate spirit of beauty. She is a licensed medical aesthetician and holds the Clean Touch certification given by dermalogica for ensuring all hygiene and sanitization procedures with professional-grade standards. Shameeka also carries a certificate in nail technology from the Brittany Beauty Academy.
Media Contact
Company Name: Nails Posh Studio
Contact Person: Media Relations
Email: Send Email
Phone: 917993-0787
Address:1570 Saint Nicholas
City: New York
Country: United States
Website: www.nailsposhstudio.com