With the tools and resources available on Website Sellers, anyone can sign up, list their assets and start accepting bids. The site is easy to use, safe, secured, and offers responsive customer service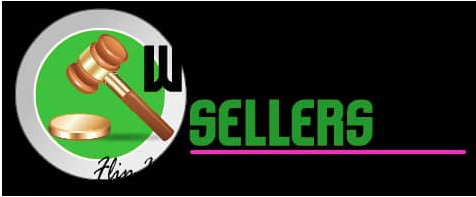 USA – Digital innovation company, Reliable Web, Inc., announces websitesellers.net, a premium domain and website auction platform. The site allows anyone to buy and sell digital businesses and assets like websites, blogs, apps, eCommerce stores, Facebook groups or pages, Telegram channels, YouTube channels, Instagram pages, etc.
Anyone can start selling by creating an account, adding their listings, selecting the best offer from the bids, opening a contract, and concluding the deal. Sellers on the site offer high-quality digital assets created by professionals and guaranteed return on investment within a short time.
When starting a business, the entrepreneur of today needs to create and manage an impressive digital presence. They have the option of building their websites and social media pages from scratch. There is nothing wrong with this method, only that it will take some time to start getting traffic from the web pages and social profiles. The business will also spend a lot of money creating content, building followers, perfecting SEO, etc.
The benefit of buying domains and websites that already exist for years is endless. The sites are ready to use, have a high SEO ranking, and are already attracting hundreds or thousands of traffic every day. In addition, buying a social account, group, page, or channel with thousands of followers and subscribers means the business can start promoting and getting buying customers immediately.
Website Sellers is one of the top and most reliable places to buy and sell apps, social accounts, and websites because of the high visibility and huge traffic it attracts. They also provide a safe environment for the exchange that guarantees that all transactions are genuine, authentic, and fair. Their bidding system ensures that sellers get high returns for their assets.
Customers on websitesellers.net have access to 24/7 highly responsive customer service that helps them solve all their problems. The website is easy to use and navigate on most devices, including desktop computers, laptops, and mobile phones.
To start buying and selling digital assets, please visit https://websitesellers.net/.
About Reliable Web, Inc.
Reliable Web, Inc. is a digital agency that creates platforms that help individuals, entrepreneurs, and businesses achieve their marketing goals. They offer websites, apps, and digital tools and resources that ensure effective digital marketing, SEO, and social media marketing at a very affordable price.
Media Contact
Company Name: Reliable Web, Inc.
Contact Person: Website Sellers
Email: Send Email
Phone: +1(972) 271-7500
Address:P.O. Box 741564
City: Dallas
State: Texas 75374
Country: United States
Website: www.websitesellers.net