Ohio-based entertainment outfit, Diya Entertainment, organizes Miss Mrs. Teen India Ohio 2021 to celebrate diversity and recognize the achievements of Indian women in the community
Miss Mrs. Teen India Ohio 2021 was organized by Rekha Nair, Style coordinator Miss India Ohio, through her company, Diya Entertainment, to celebrate diversity and encourage young ladies of Indian descent across the United States to become the best version of themselves. The event is part of her goal of promoting women's empowerment as she seeks to continue in her pursuit of encouraging young girls to push boundaries and rise against challenges.
Women empowerment remains one of the topics that have been at the forefront of several discussions across the globe. Over the years, several initiatives have emerged to motivate women to greatness and help them compete effectively and become responsible members of the community. While the programs have seemingly yielded good results in recent times, more needs to be done in this respect. Consequently, the move by Rekha Nair and her team at Diya Entertainment to organize the Miss Mrs. Teen India Ohio 2021 is particularly laudable, with the winner proceeding to represent Ohio at the Miss India USA.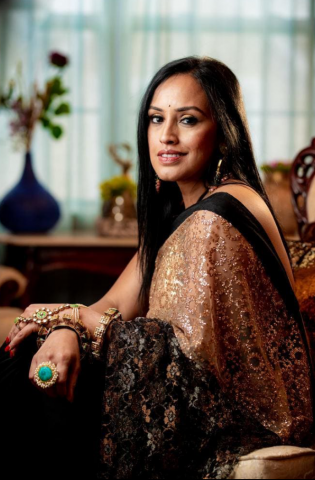 Miss Mrs. Teen India Ohio 2021 is a beauty contest for young women of Indian descent who are residents of the United States. The event was held on June 27, 2021, at Crowne Plaza North from 6 pm to 10 pm, with several well-meaning individuals and corporate bodies supporting the initiative. The winner of the contest represents Ohio at the Miss India USA contest being held at Royal Albert Palace New Jersey on July 16, 2021.
Miss/Mrs/Teen India Ohio is not just a beauty pageant but rather a platform to encourage and recognize the talents and achievements of Indian women in the community. The pageant motivates and guides its winners and contestants to take up charitable causes for the betterment of the Indian community in the US, with several past winners raising substantial amounts of funds for various charities.
The event gives a platform for young, beautiful, and passionate ladies to grace Miss India USA, the longest-running Indian pageant outside of India, which celebrates its 39th anniversary in 2021. It will go a long way in helping them build the confidence to excel across different fields, helping them to network, and giving them a platform to boost their ability for public speaking.
The work from Rekha Nair with the organization of Miss Mrs. Teen India Ohio 2021 and subsequently Miss India USA was one of the several projects championed by the forward-thinking entrepreneur. In addition to the beauty contest, Rekha Nair also supports and mentors upcoming talents in different segments of the fashion industry, leveraging her connection, years of experience, and expertise as an entrepreneur.
For more information about Rekha Nair and her works, visit her page on Instagram, where she delivers thought-provoking and inspirational content.
Media Contact
Company Name: Diya Entertainment Ohio
Contact Person: Rekha Nair – CEO and owner
Email: Send Email
City: Columbus
State: Ohio
Country: United States
Website: https://www.instagram.com/rnair.rekha/?hl=en