MINGDA Smart Auto Leveling 3D Printer MagicianX, which just need one click, will precise auto-leveling the hotbed with 16 Points now newly launched on Kickstarter.
MINGDA has been promoting their upcoming 3D printer MagicianX since July, which was told just needs one click, and the hotbed will precise auto-leveling with 16 points. It can help most users solve their typical problems. Finally, now it is newly launched on Kickstarter.
Get it here: https://www.kickstarter.com/projects/magicianx/magician-x-fdm-3d-printer-innovator-of-auto-leveling/description?fbclid=IwAR3lMRzgw0-HeUSLdglVyvNV9vwNelG5yd1wymZNlP9xtIFbIt3zVaqFJho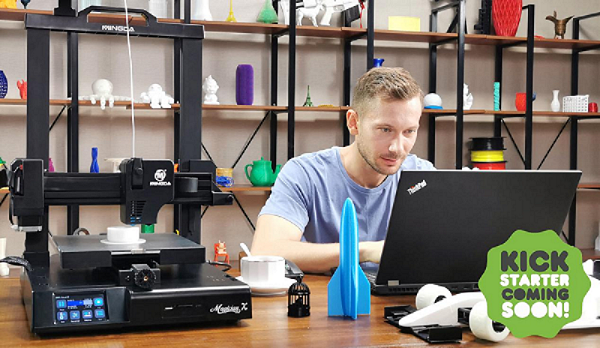 MINGDA is a leading 3d printer manufacturer in China for 12 years. Before 2019, they mainly focus on large size industrial-grade FDM 3d printers. As 3D printing technology is known by more and more people, MINGDA began to develop DIY 3D printers, which can help more users enjoy the fun of 3D technology.
They start it in 2019 and found what annoyed users most is how to level the hotbed well. which is also the most basic factor to get the perfect print. That is why the MINGDA engineers R&D MagicianX. Their idea is to have the ultimate convenient automatic leveling and calibration. Even for the new beginner, they also can use the 3d printers well
Besides smart auto-leveling technology, MINGDA Magician X is featured with a new 32-bit motherboard and a high-performance architecture main control chip. The integration of the TMC2209 silent driver makes the motherboard features silent printing and precise printing control, which means more accurate and silent printing. MINGDA expands its presence in the 3D printer market in terms of technological innovation and user experience.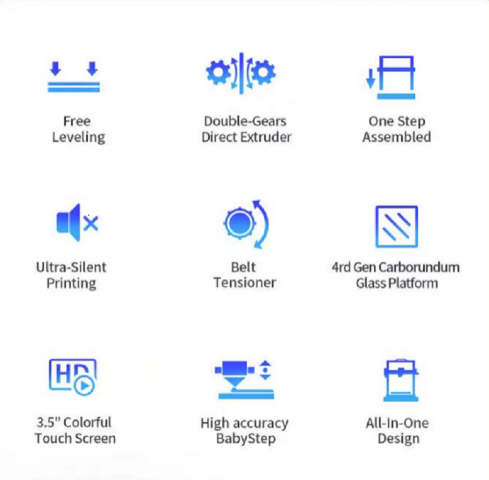 Magician X is now released on Kickstarter, the earlier you come, the lower price you may have.
For more details, please refer: https://www.kickstarter.com/projects/magicianx/magician-x-fdm-3d-printer-innovator-of-auto-leveling/description?fbclid=IwAR3lMRzgw0-HeUSLdglVyvNV9vwNelG5yd1wymZNlP9xtIFbIt3zVaqFJho
Media Contact
Company Name: Mingda 3D Printer
Contact Person: Mr. Sam
Email: Send Email
Phone: +86-13530306290
Country: China
Website: www.3dmingda.com