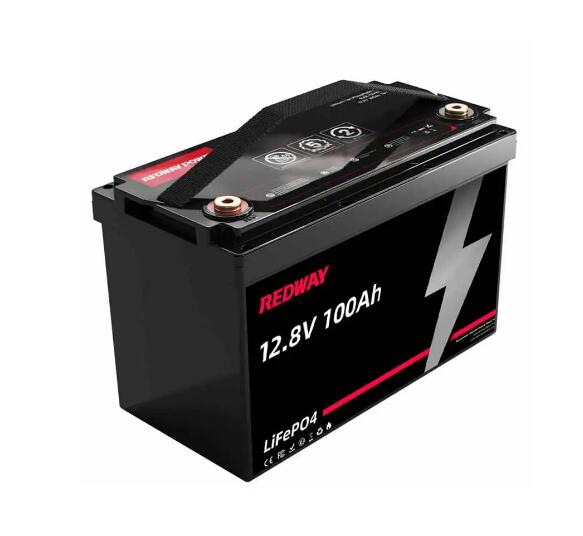 Redway, a prominent provider of advanced battery solutions, is making a significant impact in the US market with its groundbreaking Redway 12V LiFePO4 Batteries OEM and Lithium Battery Modules. With an unwavering commitment to quality and affordability, Redway is transforming the battery industry by offering unprecedented prices directly from the manufacturer.
Cutting-Edge Technology for Diverse Applications
The Redway 12V LiFePO4 Batteries OEM lineup features state-of-the-art technology, ensuring unparalleled performance and reliability across a broad spectrum of applications. From RVs and marine vessels to solar energy storage systems and electric vehicles, these batteries are meticulously designed to meet the power demands of today's modern world. With exceptional lifespan and efficiency, Redway's batteries provide a long-term, cost-effective solution for diverse power needs.
Versatile and Scalable Lithium Battery Modules
In addition to the 12V LiFePO4 Batteries, Redway's Lithium Battery Modules are gaining significant traction in the market. These modules offer a versatile and scalable solution for various energy storage applications, spanning from residential to commercial and industrial settings. With advanced safety features and high energy density, Redway's Lithium Battery Modules stand out as a reliable choice for customers seeking optimal performance and durability.
Direct-to-Consumer Advantage
What sets Redway apart from the competition is their direct-to-consumer approach. By eliminating intermediaries, Redway can offer unbeatable prices significantly lower than those found in the market. This positions Redway 12V LiFePO4 Batteries OEM and Lithium Battery Modules as the top choices for budget-conscious consumers, without compromising on quality or performance.
Commitment to Quality and Rigorous Testing
Redway ensures strict adherence to industry standards and implements rigorous quality control processes. Each battery and module undergoes thorough testing to guarantee optimal performance, safety, and reliability. Customers can rest assured knowing that they are investing in products that meet the highest quality benchmarks.
Seamless Online Shopping Experience
To provide a seamless shopping experience, Redway offers a user-friendly online platform where customers can conveniently browse and purchase the 12V LiFePO4 Batteries OEM and Lithium Battery Modules. The website features detailed product descriptions, specifications, and customer reviews, enabling informed decision-making.
Exceptional Customer Service
Redway takes pride in its exceptional customer service. Their knowledgeable team of experts is readily available to answer inquiries and provide personalized assistance. From pre-purchase consultations to after-sales support, Redway is committed to ensuring customer satisfaction at every step of the way.
Conclusion: Embrace the Future of Battery Technology
In conclusion, Redway is disrupting the US market with its Redway 12V LiFePO4 Batteries OEM and Lithium Battery Modules, offering unbeatable prices directly from the manufacturer. With superior performance, extended lifespan, and rigorous quality control, these batteries and modules provide an affordable and reliable power solution for various applications. Whether you're an RV enthusiast, a solar energy system owner, or seeking energy storage solutions for your home or business, Redway has got you covered.
Visit their website today at https://www.redway-tech.com/ and experience the future of battery technology.
Media Contact
Company Name: Redway Battery Tech
Contact Person: Mr. Smith
Email: Send Email
Country: United States
Website: https://www.redway-tech.com/