Shares in RDE, Inc., (OTC: RSTN) the parent company for Restaurant.com, are starting 2021 off well. Year-to-date, shares of the company are higher by more than 63%, and volume has been increasing from its 2020 levels. According to the company's CEO, the surge in interest may be well placed.
He says the company is positioning for 2021 to be a potential breakout year for the company. Moreover, a REG A filing that is expected to raise up to $7 million during the next several months, if not sooner, could position the company to accelerate its mission of becoming the go-to resource for both site users and industry clients in the restaurant industry.
To find out why the company is feeling so optimistic, Greenlight Stocks (GS) reached out to management at RDE, Inc. to let them explain why they think its Restaurant.com asset is earning so much attention and why they believe the website can be transformative to the company in 2021. We met with Ketan Thakker (KT), CEO of RDE Inc. His responses may help to justify the enthusiastic mood of its investors. You be the judge.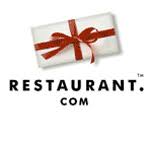 GS: Greetings, Ketan, and thanks for joining us.
KT: Hello, and it's great to visit with you as well.
GS: While some company branding often leaves people wondering what they actually do, yours does not. You own Restaurant.com which is a brand and an entire industry in one package. With such a powerful asset, how are you planning to exploit the value from such a valuable domain asset?
KT: Yes, you are correct in your assessment. Our name is unique in that it not only clearly describes what we do, but it also represents a multi-billion dollar industry. To leverage its power, we, like most restaurants, have our own secret sauce that combines many individual initiatives to deliver a larger product. We absolutely recognize that there is value in our name, which as you described, also serves to describe an entire industry.
Our plan to exploit its namesake is to make Restaurant.com the absolute go-to source for everything restaurant industry related. That entails integrating locality focused marketing , videos, reviews, advertising, loyalty incentives, and implementing state-of-the-art technical and functional resources that will permit us to take a great domain name and turn it into a massive brand and business.
GS: I want to jump back for a minute on the value of the name alone. At last check, your company had a market cap of $16.0 million. But, this is where it gets interesting. Business.com, for instance, sold for $345 million and Cars.com sold in 2017 for $872 million. There are far less valuable names that sold for roughly $50 million. Despite your comprehensive business, the name alone could be worth more than 10X your current market cap. Do you agree?
KT: Well, you have caught my attention! But actually you bring up an important point. As it stands today, my opinion is that we are likely undervalued by at least $200 million. And that could be a conservative number based on industry domain name sales made three years ago. But, while we own a great name, our next value-creating step leverages our name and builds a sustainable brand to position the company as a top service provider in our sector.
I'd add this as well. As a CEO who is familiar with publicly traded companies, I understand that value has a way of catching up to a company's intrinsic strengths. Restaurant.com is worth more than $16 million many times over, in my opinion. And, while we have time for the markets to figure that out, I'm not one to let our asset valuations be entirely ignored. We have an asset in our name that may easily fetch similar valuations to Cars.com. But, instead of selling our name, we add our tools and resources to the mix, and instead of being worth perhaps 10X the current value as you suggested, it could be worth 50X. I agree there is tremendous value now. But our strategies are in place to maximize an entire business, not just a name. Stay tuned for what's in store.
GS: Well, name recognition adds extraordinary value and that's a built-in asset for sure. But you are also building value by developing your brand into a top tier restaurant industry service provider. Tell us about that initiative.
KT:First, our team is extremely motivated to strategically deliver milestones within an ambitious business plan. Near-term shareholder value will increase through a strategy designed to maximize every opportunity at every chance we get. Having assets is one thing. Knowing how to maximize their value is quite another.
We are heading into 2021 already positioned for growth. Moreover, we think we have some inherent advantages over other industry competitors that will allow us to efficiently move into many market segments in the hospitality sector. Remember, our brand can extend well beyond local restaurants. We can monetize advertising opportunities, investment opportunities, licensing opportunities, and very specialized niche focused opportunities. I don't want to comment too specifically on what we are doing because of its competitive nature. But, we expect to update shareholders soon on some value-creating initiatives that are designed to deliver both near and long term rewards. The second quarter and subsequent quarter this year, we believe, will be an exciting period for us and our investors.
GS: Your website notes you've been around since 1999. Obviously, technology and the use of the internet has changed dramatically. How are you planning to leverage the best tools available to drive user and customer growth?
KT: True, we've been around a while and have grown with the changes. In 1999, using a phone to order food was a dream in the minds of IP developers. Now it's the norm….and we are at the top of the game in integrating the most efficient search and reward tools for our clients and website users. Speed, design, incentives, graphics, and site stickiness all must work together for ultimate success. We don't ever want to sacrifice any of our core components if it makes another core weaker. And because we understand the technology, we won't need to.
We are telling our clients we will be the best service option available. So, we are working to live up to our part of that bargain, and we will. Currently, we are integrating an aggressive, balanced and efficient back-end solution designed to deliver the most optimized industry-based results on the web and mobile app. It's a win-win for our clients, our users, and for ourselves. Let me put it this way. From one platform to another, there may be small differences and users choose based on styling preferences. We want users to choose Restaurant.com because we are the most comprehensive tool available to find restaurants, catering services, and even food trucks in their location. At the same time, we will certainly be visually appealing so that we attract everybody as a potential site user.
GS: What's great about Restaurant.com is that your business targets both consumers and restaurant owners. Does that mean that, in the traditional media advertising sense, that as your subscriber base grows, your potential ad and brand placement revenues can increase by being a market leader.?
KT:Absolutely. Supply, demand, and ROI make up the market. Like any successful advertising plan, it's our job to make sure that millions of eyeballs are brought to a specific client target. The result should lead to better sales for that client and at the same time helps create value opportunities for us.
Thus, if we achieve our goals, it's likely that we can charge higher prices for using our expertise to drive business to a particular site. That's the traditional advertising model. With that said, though, we want to be fair, balanced, and build long-lasting relationships with business partners. And we especially don't plan on pricing any client out of the market. We consider all of our clients as partners and are working toward mutual success. Do we want to maximize revenue-generating opportunities? Absolutely, but not at the expense of smaller clients and certainly not in a way that shows our mission to be anything less than transparent and honest.
GS: Listings are one way to drive revenues. But you can offer business partners additional features to make them stand out, like videos and banners, right?
KT: You are absolutely right. Like I mentioned earlier, we are integrating a comprehensive suite of services to our platform. Our success is generated by the benefits our clients receive from our site. Thus, we will use every type of digital tool available to exceed their expectations. Video, podcast, digital media advertising, referrals. These are a few examples, but it shows how we are positioning ourselves to deliver a broad range of client-specific strategic messages. The important part of having different methods, though, is that they still work together to deliver a common branding theme for each client. That's in our power.
GS: Your company trades on the OTC markets. I understand you are doing a Reg A filing. Discuss as much as you can about that deal and the impact it can have on growth?
KT: While we are restricted from talking too much about specifics of the deal, we think the end result of the transaction will position us to do great things quickly. For more information about our Reg A filing, I would ask readers to visit our website and click on the links. But, yes, at the end of the Reg A, we expect to have raised a significant amount of capital that will drive shareholder value substantially higher. And as a Reg A, virtually anyone can participate in the capital raise.
GS: Final question…you have a brand, an extremely valuable asset in your name, a potentially massive following from search queries alone, and a Reg A filing that can raise upwards of $50 million. With all of those pro-growth advantages, are there any headwinds that keep you up at night?
KT: With everything you said, you would think we are sitting on our laurels. We're not. In fact, we are in the middle of a global health crisis that is hurting both consumers and businesses, especially in the restaurant sector. The issues facing our partners in this industry will continue well beyond a vaccination program. What keeps me awake is figuring new ways to help consumers, business owners, restaurant employees, and local communities emerge from this crisis stronger than they were before.
It will take time, and having been through economic hardships and recessions, I understand that my company can play a great role in supporting our partners in this industry. And while I have a responsibility to shareholders, I also have an enormous responsibility to help our industry bounce back quickly. And we can do that. Brainstorming on ways Restaurant.com can do that does sometimes keep me up at night. The restaurant industry is the most resilient sector of business in the world. We will survive the pandemic. And Restaurant.com will help rebuild our industry. That's for sure.
End interview
Many thanks to RDE Inc.'s (Restaurant.com) management for taking the time to answer investor questions and offer an outlook for 2021. Please note that since the company may have provided guidance, we include the Safe Harbor and Forward-Looking Statements disclaimer.
Please keep a bookmark to Greenlight Stocks for continued coverage of this innovative company.
Disclaimer/Safe Harbor: This news release contains forward-looking statements within the meaning of the Securities Litigation Reform Act. The statements reflect the Company's current views with respect to future events that involve risks and uncertainties. Among others, these risks include the expectation that any of the companies mentioned herein will achieve significant sales, the failure to meet schedule or performance requirements of the companies' contracts, the companies' liquidity position, the companies' ability to obtain new contracts, the emergence of competitors with greater financial resources and the impact of competitive pricing. In the light of these uncertainties, the forward-looking events referred to in this release might not occur.
Additional Disclaimers: Hawk Point Media is responsible for the production and distribution of this content. Hawk Point Media is not operated by a licensed broker, a dealer, or a registered investment adviser. It should be expressly understood that under no circumstances does any information published herein represent a recommendation to buy or sell a security. Our reports/releases are a commercial advisement and are for general information purposes ONLY. We are engaged in the business of marketing and advising companies for monetary compensation. Never invest in any stock featured on our site or emails unless you can afford to lose your entire investment. The information made available by Hawk Point Media is not intended to be, nor does it constitute, investment advice or recommendations. The contributors may buy and sell securities before and after any particular article, report and publication. In no event shall Hawk Point Media be liable to any member, guest or third pay for any damages of any kind arising out of the use of any content or other material published or made available by Hawk Point Media, including, without limitation, any investment losses, lost profits, lost opportunity, special, incidental, indirect, consequential or punitive damages. Hawk Point Media was not compensated, nor do we intend to be compensated for the production of this interview. We may, however, past through all actual costs to syndicate this interview beyond our own hosted websites. Generally, those costs will not exceed five-hundred dollars. Past performance is a poor indicator of future performance. The information in this video, article, and in its related newsletters, is not intended to be, nor does it constitute, investment advice or recommendations. Hawk Point Mediastrongly urges you conduct a complete and independent investigation of the respective companies and consideration of all pertinent risks. Readers are advised to review SEC periodic reports: Forms 10-Q, 10K, Form 8-K, insider reports, Forms 3, 4, 5 Schedule 13D.
The Private Securities Litigation Reform Act of 1995 provides investors a safe harbor in regard to forward-looking statements. Any statements that express or involve discussions with respect to predictions, expectations, beliefs, plans, projections, objectives, goals, assumptions or future events or performance are not statements of historical fact may be forward looking statements. Forward looking statements are based on expectations, estimates, and projections at the time the statements are made that involve a number of risks and uncertainties which could cause actual results or events to differ materially from those presently anticipated. Forward looking statements in this action may be identified through use of words such as projects, foresee, expects, will, anticipates, estimates, believes, understands, or that by statements indicating certain actions & quote; may, could, or might occur. Understand there is no guarantee past performance will be indicative of future results.Investing in micro-cap and growth securities is highly speculative and carries an extremely high degree of risk. It is possible that an investors investment may be lost or impaired due to the speculative nature of the companies profiled.
Media Contact
Company Name: Blue Hawk Media, LLC
Contact Person: Kenny Feigeles
Email: editorial@hawkpointmedia.com
Country: United States
Website: https://www.greenlightstocks.com