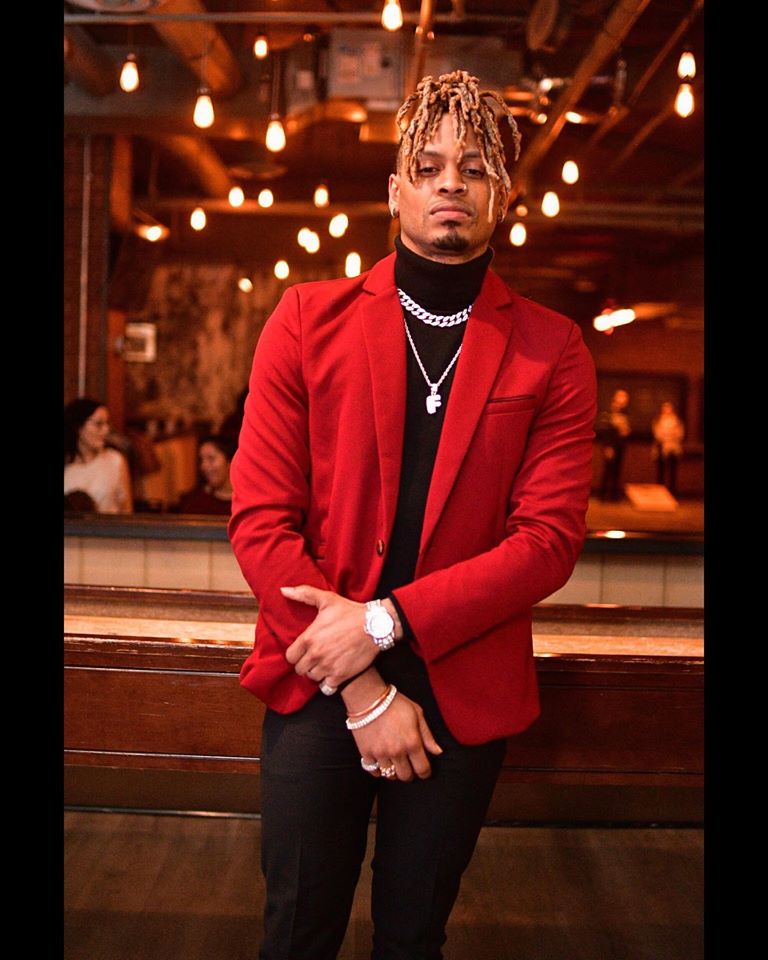 February 24, 2020 – Award-winning American vocalist and songwriter FAIF (Dominique Owens) is releasing a new single, "LACEDD". The song is available for preview and will be officially launched on March 6, 2020.
Produced by Calvin Roberson (Siah on the Beatz), "LACEDD" cam be pre-saved now by visiting: https://distrokid.com/hyperfollow/faif1/lacedd
Dominique Owens a.k.a. FAIF is from Louisville, Kentucky, and is among the most promising R&B artists to emerge of late. His very first single "No Rush" in 2018 established his reputation, followed by a raunchy single, "LOWKATION" in May 2019.
The first recognition for FAIF's talent came last year on April 25, when Murda Inc's CEO Irv Gotti selected him as the winner on the Louisville Tales on BET Showcase for his first two singles. FAIF also got nominated in six categories at the Kentucky Urban Entertainment Awards, where he won the 2019 R&B Artist of The Year award.
Among his recent performances are Tales on BET Showcase, Performance with Roddy Ricch, Rod Wave, Bezz Believe, Supafye Tour, Nirvana, PlayMad Network, Vis A Vis Louisville, and others. His musical influences include Static Major, Usher, Chris Brown, and Future.
Fans who wish to follow this R&B star can note his upcoming shows. He promises an exquisite experience with 2020 looking good so far. Faif can be heard at the Doors Diamond Pub Concert Hall, 630 Barret Avenue Louisville, KY (March 14, 8 pm). FAIF will be present at the Livestarr Indie Music Festival on March 28, where he is a headliner. Another of his performance will take place at Hickory American Legion Fairgrounds, 1 American Legion Avenue, Newton, NC.
For more information, please visit: https://www.faifmusic.com/
YouTube:
Instagram: https://instagram.com/forever_faif?igshid=atccycchma4r
Media Contact
Company Name: FAIF Music
Contact Person: Siah On The Beatz
Email: Send Email
Country: United States
Website: https://www.faifmusic.com/