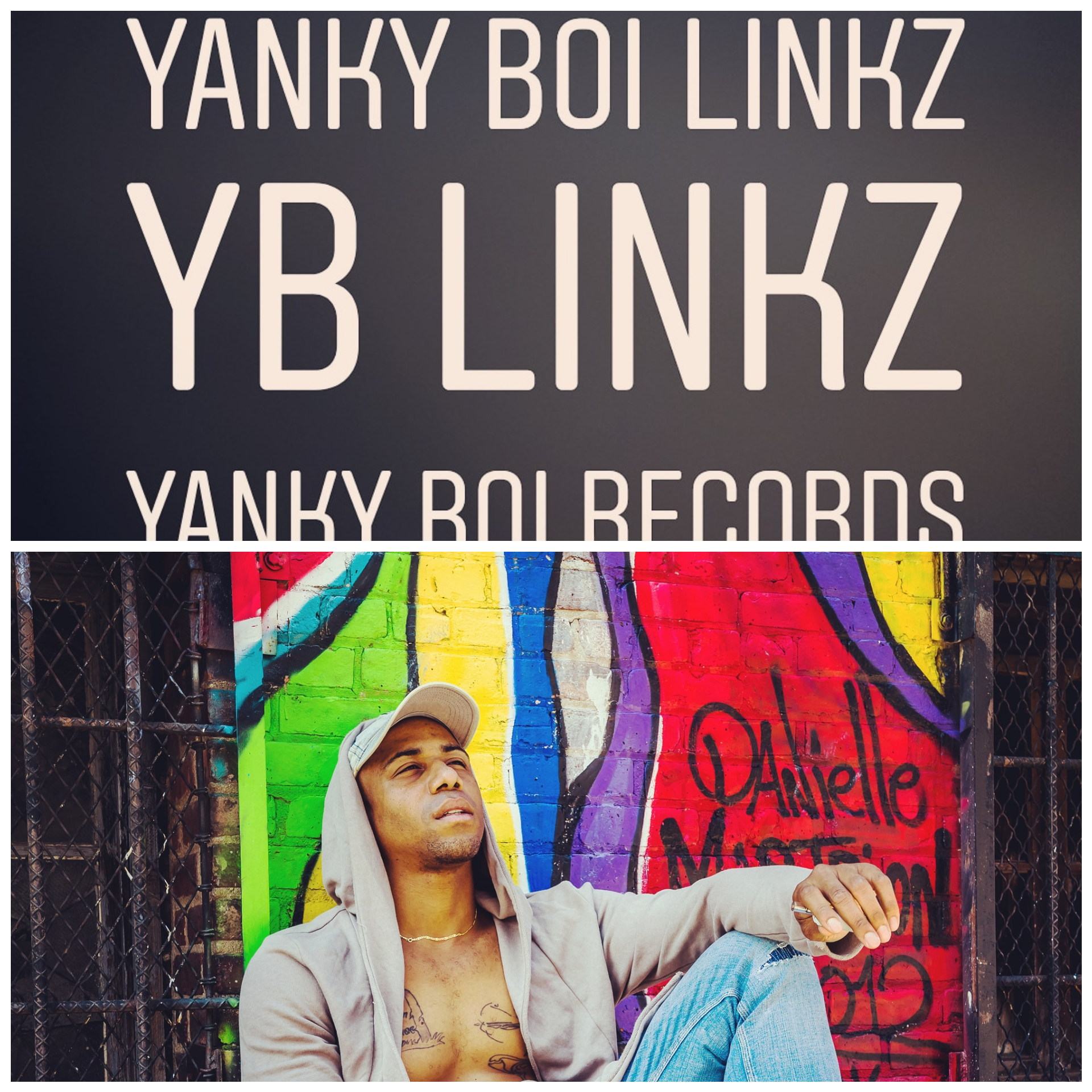 New York – 22nd April, 2020 – New York's art and music have long been at the cutting edge in terms of innovation and creativity. Now, at the front of the city's up-and-coming rap scene is YB Linkz with a collection of music from his most recent mixtape release, YB Linkz Mixtape, which is now available on Audio Mack, DatPiff, MyMixtapez and Live Mixtapes. His music blends stylistic elements of Blues, R&B, hip-hop, club banger, urban music, electronic music, and country music, winning over audiences with towering dynamics and raw and genuine enthusiasm.
His debut album, which will be released soon is a combination of music releases on his mixtapes and unreleased tracks. It was written, recorded, and produced entirely by YB Linkz, and is a pure distillation of his sound — soulful, spiritual, and evocative. This demonstrates perfectly why YB Linkz is the go-to collaborator for artists and is also evidence of the singularity and clarity of his vision.
A New York native, YB Linkz composes music as though traveling through space and time, as he warmly melts the seasons of his terrain from one mood to the next. YB Linkz Mixtape follows the release of his mixtape titled "Bout That Time." The five-track mixtape includes impeccable, groovy beats and verses with a song perfect for everyone who listens. Released in 2017, this mixtape is a whole new world compared to YB Linkz Mixtape, which shows his growth as an artist and creative.
His most recent release "Drop It" of YB Linkz Mixtape features A. Vinchi and K.Reef as they navigate through an indoor party in New York City. Their vivid visuals pop against the black and white scenes. It includes a laidback sound with everyone enjoying themselves from start to finish.
YB Linkz has assembled a razor-sharp, teetering-on-the-edge-of-chaos melange of sounds, experiences, memories, and influences on his debut LP.
Speaking about the LP, YB Linkz says, "The songs on this LP were inspired by listening to hit songs from every genre and my study of production. I was experimenting with ambient music while also listening to many hit songs at the time. This album was a product of finding a way to create structure naturally while also sounding like a work in progress."
All of his tracks are unique and different and are a combination of various genres of music, creating his distinctive identity. For those who were previously fascinated by his single 'Drop It', this soon-to-be-released album is an essential release on its own terms. For those who are yet to listen to it, there is no better time to discover YB Linkz's richly textured sound than right now.
Instagram: @yankyboilinkz
Spotify: https://spoti.fi/3eaheG4
Soundcloud: https://soundcloud.com/yankyboilinkz
YouTube: https://www.youtube.com/YANKYBOILINKZ
Media Contact
Company Name: Yanky Boi Records
Contact Person: YB Linkz
Email: Send Email
State: New York
Country: United States
Website: yankyboilinkz.com