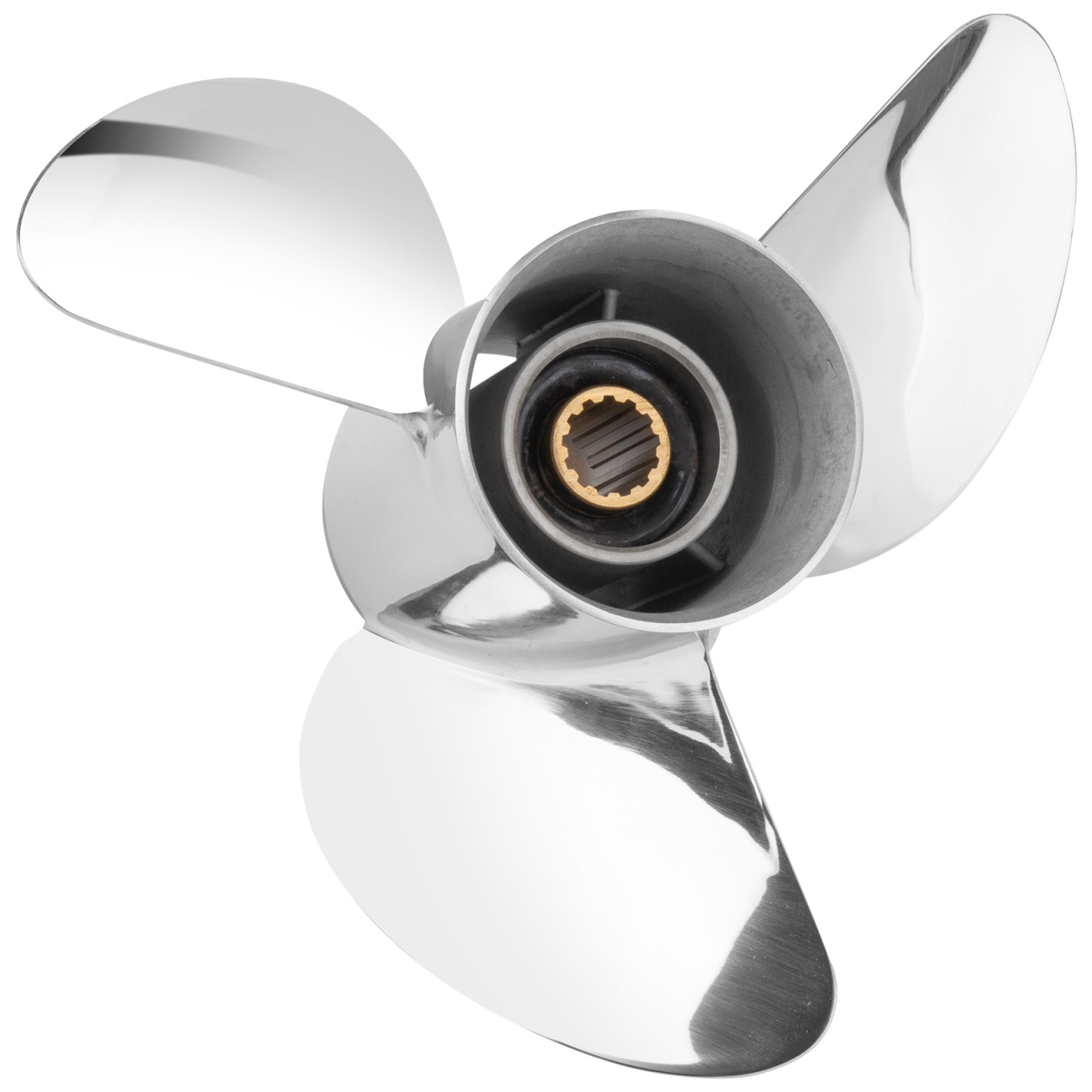 Qiclear takes pride in being able to provide a diverse range of solutions for various types of boats from different brands and models.
Qiclear is proud to provide the highest-quality Yamaha stainless steel props. The company's experienced team provides its clients with the most professional advice on their steel props product. "Our company prides on being able to offer a wide range of solutions for different types of boats from different brands and models. Qiclear has been devoted to the propeller industry for over ten years, with professional engineers and a strong R&D team. We offer a wide range of products to meet the needs and applications of our customers. Our high-quality products are exported to Asia, Africa, Europe, South America, etc. We have become a leader in this area by providing customers with top-quality products at competitive prices," said a company spokesperson.
Qiclear has set up distribution channels in the USA and Canada, selling direct to customers as well as through boat dealers throughout North america. To date, Qiclear has sold thousands of propellers to satisfied customers all over the world, including Europe, South America, Australia and New Zealand. Despite being a young company, Qiclear is already leading its competitors in quality, customer service and price thanks to its top notch manufacturing process.
"The best prop for 25hp Yamaha 4 stroke is one of the most fundamental accessories for boating. Of course, we know what kinds of stainless steel boat propellers our customers need. But in today's world, the choices are endless: size, pitch, material, handle brand, and so on. It takes work to find the best one for us. So how can we choose the ideal one for us? Here comes the key point: what is it used for? If we want to use it as a fixed propeller or mainly deal with coastal waters, it's no problem because even the cheap ones will work fine. On the contrary, if you intend to go farther offshore and face obstacles like waves or rocks when fishing or sailing with your family, you need stronger propellers with better performance to provide you and your family members with a more comfortable ride," explained a company representative.
About Qiclear
Qiclear is a leading boat propeller manufacturer in China. Throughout its history, Qiclear has worked hard to implement new technologies and manufacturing techniques that have allowed the company to produce top-quality stainless steel propellers at an affordable price—factors that make Qiclear one of the leading manufacturers in its industry. Qiclear works closely with its customers to provide free delivery of their various types of boat propellers directly to all cities within 48 hours of ordering. In addition to offering free shipping, Qiclear offers a 90-day warranty on all its products. All Qiclear products are manufactured in the company's facility in Qingdao, China, and US warehouse which allows for quick turnaround times and ensures supreme quality control measures are met during manufacturing and assembly.
For more information, please visit https://vifprop.com/collections/yamaha-outboard-propellers.
Media Contact
Company Name: Qiclear Co.,Ltd
Contact Person: Huadong Fan
Email: Send Email
Phone: 15020053939
Address:809, 8 Floor ,No.18 Baoding Road, Shinan District
State: Qingdao
Country: China
Website: www.vifprop.com