Helping workout enthusiasts push their bodies to the limit and work towards achieving their goals
PTT Outdoor is thrilled to announce the launch of its new water weight workout tool – POWER BEARR H2O Tank. POWER BEARR H2O Tank is set to be Malaysia's first water weight workout tool that is aimed at helping workout enthusiasts achieve their body goals.
As opposed to lifting weights or sandbags, a water weight tank provides users with hundreds of exercise combinations to push their bodies to achieve their desired goals. Using a water weight workout tool leads to the muscles reacting to the power of water going from one side to the other. However, water weights are not common in Malaysia and PTT Outdoor is launching POWER BEARR H2O Tank to bridge this gap.
POWER BEARR H2O Tank will give users the opportunity to work on their stability and perfect movement and shape at the same time. The water weight workout tool will help workout enthusiasts take their training to the next level as the water will challenge both strength and stability. It will also challenge their muscles to work synergistically, thereby improving their performance.
"As sports enthusiasts ourselves, we are always looking for new ways to improve both our health and performance. Traditional workouts are fine but boring. So we created the POWER BEARR H2O Tank to scratch our own itch, equipment that is affordable, portable, and versatile." says Mike, Founder of PTT Outdoor. "Creating products that our community can love and benefit from while saving money comes first, the environment comes second and profit comes later. That's our belief at PTT Outdoor."
POWER BEARR H2O Tank will be available for purchase from the 27th of September on PTT Outdoor's online store.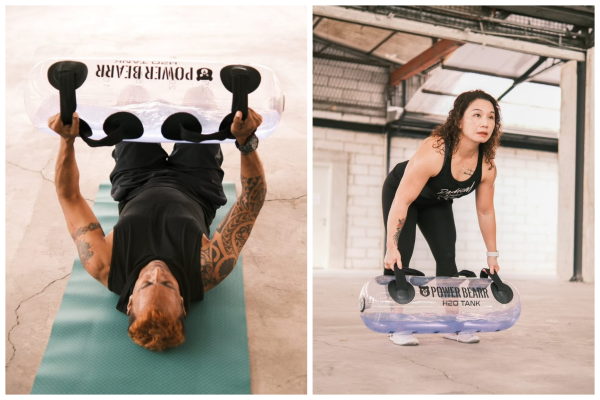 About PTT Outdoor
PTT Outdoor is an independently owned company that curates the best gears available in the market for customers. The company is focused on inspiring adventures for outdoor enthusiasts by providing affordable premium gear with the least environmental impact.
For more information on PTT Outdoor, visit their website – pttoutdoor.com.
Media Contact
Company Name: PTT Outdoor
Contact Person: Mike Chu
Email: Send Email
Address:107, Jalan Chung Ah Ming, Taman Hoover
City: 31650 Ipoh
State: Perak
Country: Malaysia
Website: https://www.pttoutdoor.com/