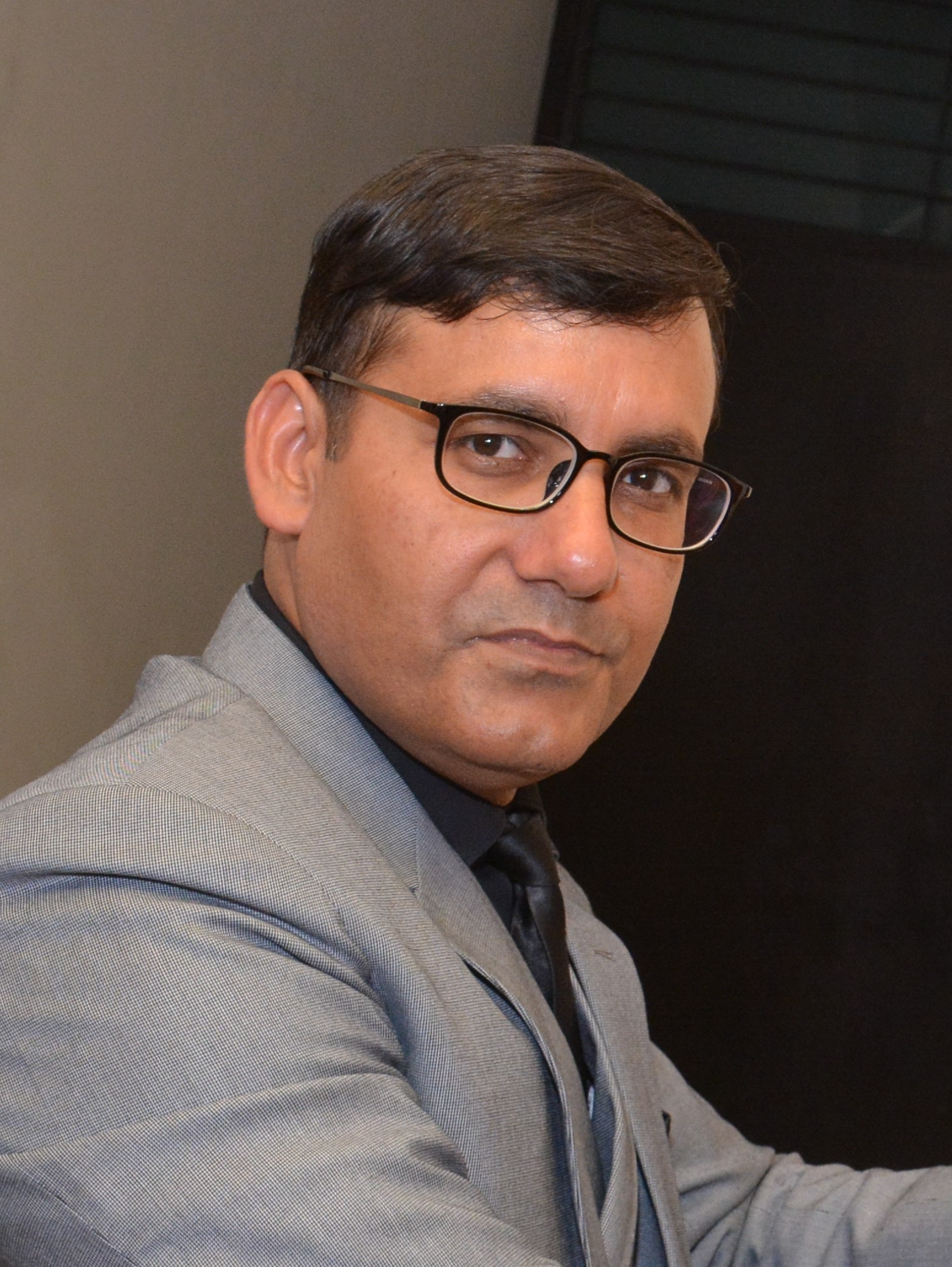 Pt. A. K. Sharma is a prominent astrologer in India who is known for accurately interpreting the future of many persons. His experience of 23 years in Astrology, Palmistry, Vastu, Numerology, Lal Kitab, Swar Vigyan, Mantra Shashtra enables him to have impeccable insights into the life of solution seekers. His deep knowledge of Astrology is complemented by his other expertise in various related subjects and enhanced by his Para psychic abilities gained by his regular meditation & Sadhanas.
Pt. Sharma comes from a traditional family of Astrologers & Bhagwatacharyas.
Pt. Sharma started his study in Astrology and Palmistry from 1995. After completion of a Master Degree in Management, he took Astrology as a subject for Post-Graduation from Dr. B.R.A. University Agra.
He represented the Jyotir-Vigyan Dept. of Dr B.R.A. University as a consultant Astrologer/ Palmist/ Representative in various occasions.
He has participated in world-famed TAJ MAHOTSAV as a consultant Astrologer/Palmist/ Representative in 2006 & 2010.
He has experience in using remedial measures to balance planetary energies in a horoscope. He uses Vedic horoscope in the application of Gems. Pt. A.K. Sharma can guide you in any area of life where you have been stuck for some time and are not able to make a decision.
He provides assistance with recommendations such as Gems, Yantra , Mantra, Colour Therapy, Rudraksha and through many other materials or things which will give you a solution of your problem. He has the insight to look into subtle things, necessary for coming out to solutions.
He is helping peoples who include professionals, industrialist, students, house wives and people with little success for years. He has given prediction to thousands of life by showing them the right path and appropriate directions. He has specialization in predicting on the major issues of one's life like Education, Health, Career, Financial prospects, Marriage, Romance, Children, Longevity, Divorce, Travel, Mental Peace, and Parents etc.
Ask Pt. A. K. Sharma and get the happiness, joy, success, achievements, fame, relationship, health & wealth that you deserve. He focuses on maximising the benefit of favourably placed planets and by minimising the adverse effects.
Pt. A. K. Sharma is the founder of SAMRIDDHI JYOTISH, an organization that is dedicated for helping those in need of astrological guidance . SAMRIDDHI JYOTISH has tagline ।। सर्वे भवन्तु सुखिनः।। means every person should be happy.
Media Contact
Company Name: Samriddhi Jyotish
Contact Person: Pt A. K. Sharma
Email: Send Email
Phone: +91-8218247795
Country: India
Website: www.samriddhijyotish.com