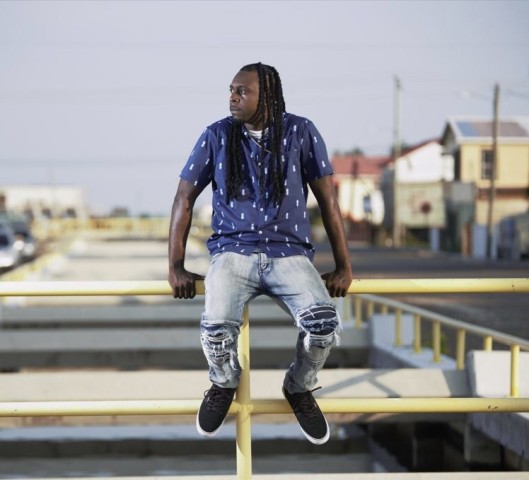 BELIZE CITY, BELIZE – August 24, 2023 – Belize Global Media signs recording artist Prophit to an international distribution agreement.This represents our first hip-hop artist signed under our Belize Global Music banner. Prophit was hand-picked. "I selected Prophit as my artist to start working with BGM because I have never met anyone more dedicated to their craft. He is very talented, and his knowledge of music and the music business is exceptional. I believe that it is the opportunity that he has been preparing for, and now the time has come", says Merrick Simmons, founder of Firestorm Production.
"I'm very excited about the opportunity to work with BGM and the benefit for Belizean artists says Prophit''. "10,000 years from now, if someone found a thumb drive containing only 10 songs and one of my songs made the list, what I wrote must be significant. Because of that I take my writing serious". Prophit brings a unique style to the recording landscape and after listening to his song, "Play Too Much", I am excited to explore the opportunities with this amazing artist, says Gerald Wiggins, Head of Music Production.
"In the past, record labels relied solely on radio stations to amplify their artists, today streaming services reign with the utilization of technology to promote music and market content will benefit from this approach while enhancing viewership / listenership for today's discerning audience. " This audience has the power to choose what's in", says Wiggins.
"Our primary goal at BGM is to facilitate the growth and exposure of our local creatives and we are excited to embark on this journey with Prophit. This collaboration with Prophit supports our motto, 'Produced in Belize, Made for The World' says Nigel P. Miguel, president.
About Belize Global Media LLC
Founded in 2023, Belize Global Media LLC (BGM) is designed to be a hub for local and international creatives to stimulate, promote and distribute media content for the Belize entertainment market and beyond.
About Prophit
The artist known as "Prophit", born Dwight Kenneth Brown on 27th September, 1985 in Belize City, faced numerous challenges in his childhood but managed to overcome them with determination and resilience. After graduating high school He took it upon himself to pay for his own tuition and enrolled in St. Michael's College.
After graduation from St. Michael's College in 2005, proving to himself the strength and determination to overcome any obstacles in his path.
Prophit, from an early age, showed a natural talent for music. He use to sing and entertain his grandmother, showcasing his passion for the art form. Eventually Investing in recording equipment with his life long friend Clement Martinez and creating a first dancehall track, titled "Money Maker." The song gained recognition when DJ Bush played it on MoreFm in 2008, released under the banner of 'Backyard Entertainment.'
Prophit's musical journey took an exciting turn when he crossed paths with producer Floyd Locayo, known as 'Redz da Masterpiece,' at Dale Davis's Dotted Quaver Studio. It was in this studio that he also encountered Dudley Martinez, known as 'Maxx Revenue,' and Kevin Thomas, known as 'King Ko$a,' in 2008.
The trio eventually formed GStarrz (Ghetto All stars), a hip hop group that became renowned for their powerful bars and exceptional music. They released notable tracks like 'That Ain't My Fault,' 'Never Get Enough,' and Prophit's first official visual, 'Swaggerman,' under the moniker 'K-illa' at the time. Directed by Omar "Celebrity" Aldana, the vibrant and lively anthem 'Swaggerman' propelled Prophit to the forefront of the music scene, laying the foundation for his promising future in the industry.
Prophit gained recognition in the music industry with his hit track "swaggerman," which led him to receive three nominations for Best Hip Hop Artist, Best Hip Hop Song and Best Upcoming Artist at the Belize Music Awards in 2012. Although he did not win any awards, his performance at the award show was highly praised alongside renowned artists like Jenko Velli and the Legendary Lord Rhaburn.
Determined to establish himself further, Prophit released his first mixtape, "End Result," which showcased his dedication to his music career. Despite receiving mixed reviews, the mixtape solidified his commitment to pursuing his passion. Always turning to his music as an outlet, he poured his emotions and pain into his second project, "The Unknown Factor." Inspired by the late Nipsey Hussle, Prophit took a unique approach and sold his mixtape for $100 per copy.
Surprisingly, he managed to generate nearly $5,000 in a relatively small Belizean music market. With 24 tracks and collaborations with various artists, including Jenko Velli, Nello Player, and King KO$A, the project solidified Prophit's position in the industry. During this time, Prophit also took on the role of mentor and manager, supporting aspiring talents such as TY Musiik, Dajah Glamor, and Maxx Revenue under his newly formed entertainment entity, Power Moves Only Entertainment (PMO ENT.)
Prophit established Power Moves Only Entertainment alongside Olynn Kingston, he has consistently embodied this mindset. As CEO, he took on multiple roles including artist manager, road manager, songwriter, videographer, and content creator. Prophit's talents have brought him success in Belize, with his writing skills contributing to chart-topping singles like "Nuh wah urman" and "Can't cool mi down" performed by Dajah Glamour, as well as successful hits like "Nuh trust" and "Di paper" sung by Ty Musiik. Prophit also has collaborations with well-known artists such as Tanya Carter, King Ko$a, Papa John, King Rome, and Big Bang. Not limiting himself to the local scene, Prophit has also ventured into international collaborations, working with artists like Arsenal Da Rebel, Digital Sham, and having unreleased projects with Jamaican artist Tommy Lee. While exploring other avenues such as movies and films .Prophit remains committed to his music career. Prophit's influence and consistency have solidified his position as a vital force in Belize's thriving music industry.
Media Contact
Company Name: Belizeglobalmedia
Contact Person: Media Relations
Email: Send Email
Country: Belize
Website: www.belizeglobalmedia.com