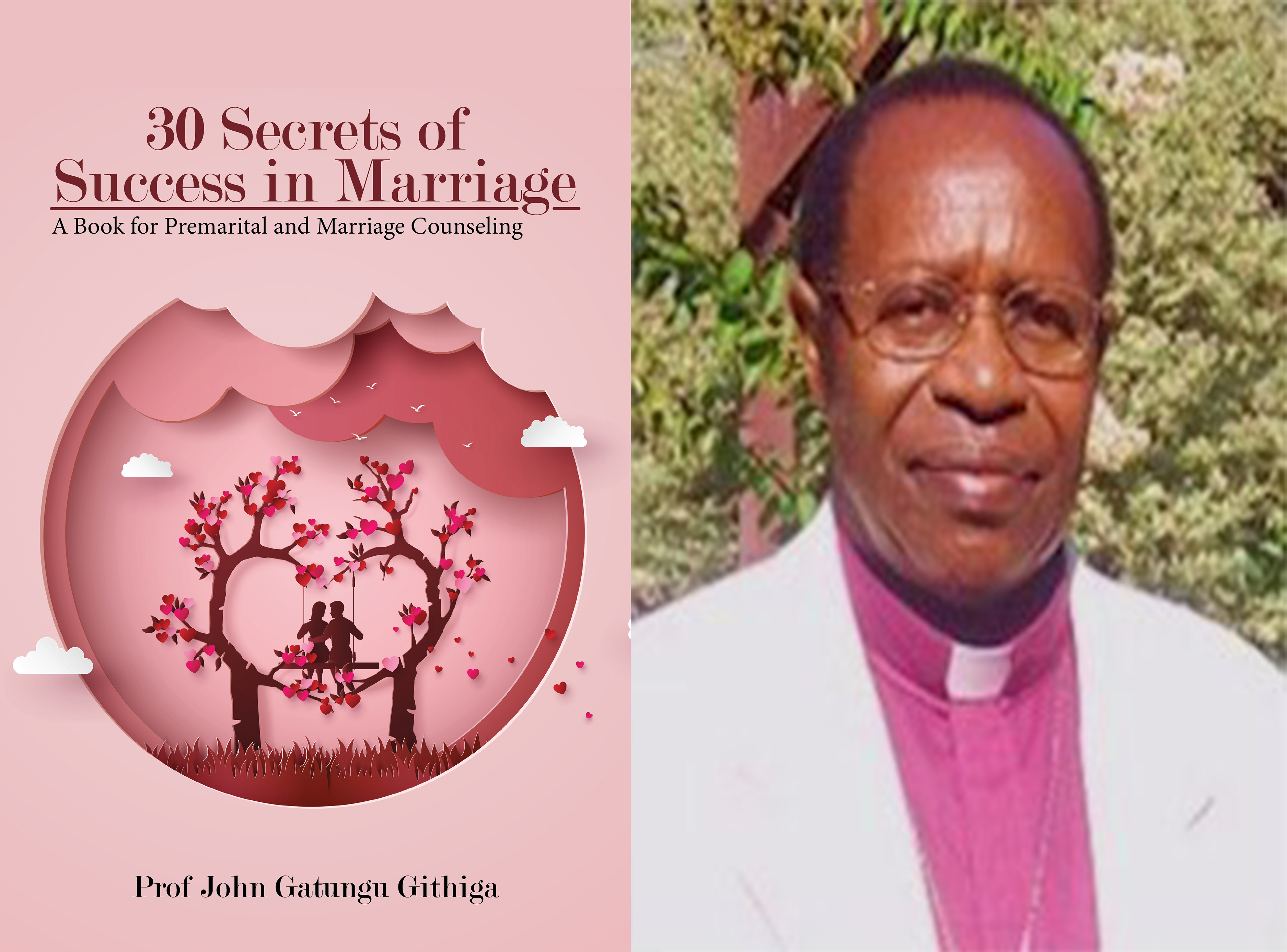 Author and Professor John Githiga is glad to announce the launch of his latest work, 30 Secrets of Success in Marriage. The book gives unparalleled insight to enrich and counsel married folk by drawing wisdom from successful marriages across the globe. "30 Secrets of Success in Marriage" hit the shelves on 29th July 2021.
After countless interviews with hundreds of couples from North America, Europe, Asia, and Africa, the author has tapped into priceless stories of how people strived to lead happy married lives. The responders included Christians, Muslims, Hindus, Native Americans, African Americans, and African couples who have been married for 10 to 70 years. They shared the secrets of their success and the challenges they faced as married partners. In addition, the author also tells of the wonderful 53 years of marriage to his wife, revealing the secrets of their success.
"The book enables you to identify the causes of failure and to discover the secrets of success in marriage and is therefore of unsurpassed value to married partners and those who intend to marry and is a great tool for premarital counseling and marriage enrichment seminars", says a spokesperson for the book 30 Secrets of Success in Marriage.
Professor John Githiga, currently, is the Patriarch of All Nations Christ Church International and the founder, Chancellor, and CEO of ANCCI University. He is a former chaplain and faculty member of West Texas A&M University. Prof. John worked as an instructor at Pensacola Junior College, where he taught in the department Humanity.
He was the head of the Department of Pastoral Theology at St. Paul's University (Kenya), where he taught pastoral theology and human background to pastoral ministry. Prof. Githiga holds a Diploma of Theology, Masters of Divinity, Doctorate of Ministry, Doctorate of Religious Education, Doctorate of Divinity. He is happily married to his beautiful wife, Rev. Dr. Mary Githiga.
For more information, please visit: https://www.amazon.com/Secrets-Success-Marriage-Gatungu-Githiga-ebook/dp/B09BJRCBYD/ref=sr_1_2?dchild=1&keywords=john+githiga&qid=1628526957&s=books&sr=1-2
Media Contact
Company Name: Global Summit House
Contact Person: Anna Reid
Email: Send Email
Country: United States
Website: https://www.amazon.com/Secrets-Success-Marriage-Gatungu-Githiga-ebook/