Pro Wrestler Cory Machado has donated over 1,000 meals to families in need to honor the memory of fallen police officer Breann Leath. Machado will also be dedicating his next match to the fallen officer. Machado continues to honor his lost loved ones through pro wrestling and providing meals to families in need. Cory has honored the memory of many fallen police officers, soldiers, Ashley Carlson, Alyssa Byrne, Ashley Donohoe, Andre's Solorio and many others. His goal is to have their legacy live forever by helping others in their memory.
The Pro Wrestler continues to dedicate his pro wrestling matches to these amazing individuals as well.
Currently as the world is dealing with the coronavirus pandemic the pro wrestling Machado has donated 1,000 meals to help aid those affected by the virus. As a combine result Machado has provided roughly 25-30,000 meals to families in need. With an ambitious lifelong goal of feeding over 7 billion people.
Quick health advisory information to help during this pandemic –
General guidance for all U.S. workers and employers
For all workers, regardless of specific exposure risks, it is always a good practice to:
Frequently wash your hands with soap and water for at least 20 seconds. When soap and running water are unavailable, use an alcohol-based hand rub with at least 60% alcohol. Always wash hands that are visibly soiled.
Avoid touching your eyes, nose, or mouth with unwashed hands.
Avoid close contact with people who are sick.
More information on fighting hunger, according to multiple sources –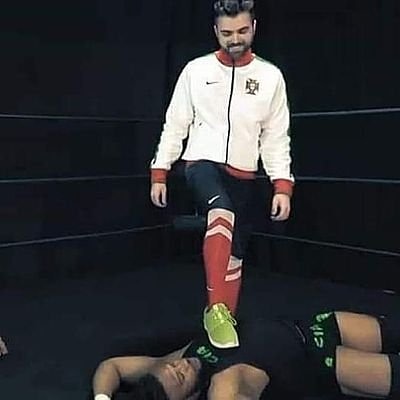 Roughly 16 million American kids struggle with hunger each year. An estimated 48.8 million Americans, including 16.2 million children, live in households that lack the means to get enough nutritious food on a regular basis. As a result, about 1 in 5 children go hungry at some point during the year. This is why the fight against hunger is so very important.
Media Contact
Company Name: National Pro Wrestling League
Contact Person: Media Relations
Email: Send Email
Country: United States
Website: https://www.luchapatron.com/