CHANDIGARH, INDIA – FEBRUARY 6th, 2020 – Picture Your Travel has been selected by Startup Grind, powered by Google for Startups, for the Startup Exhibition in the Grind category at the 2020 Startup Grind Global Conference held February 11-12th in Silicon Valley.
Summary About Picture Your Travel
50,000 Locations marked/explored with a mere 2000 users – Picture Your Travel is all set to transform/revolutionize travel planning and sharing experiences.
PYT (Picture Your Travel) is a unique travel app where travelers can bring friends on board, build a network, and use each other's travel escapades to plan a trip or vacation.
A trip to Miami led to this idea of creating an app that could digitize a friend's holiday experience and convert it into actionable information that could not only be used to inspire an audience but simultaneously assist a friend in planning the next trip.
During their research, the co-founders realized that more than 84 percent of millennials were planning their travels based on someone else's vacation photos and social media updates.
"We wanted to leverage the social connections of an average user and convert them into a personalized network wherein users could bring friends onboard and share actionable information," says Nitin Trehan, who co-founded the app with his wife, Tanvi Trehan.
The research further revealed how travelers hopped and switched from one website to another, searching and curating credible information, for planning the vacation.
The app unfolds in three layers. It lets a user –
– Seek Inspiration through pictures of friends
– Create a flexible travel plan- offline or online, and
– Eventually, share the experience with an entire network.
"Essentially, Picture Your Travel is a hub of organic and trustworthy information for every traveler. It disentangles the complete process of travel planning and all of this works beautifully as travelers come together and share their precious experiences within networks," says the co-founder Tanvi Trehan, who is also spearheading the content strategy of the company.
For more information visit https://pictureyourtravel.com.
Also check out:
https://medium.com/startup-grind/300-startups-from-49-countries-exhibiting-at-sgglobal-2020-discover-the-full-list-74d1ece2a99c
About Startup Grind
Startup Grind is the largest independent startup community, actively educating, inspiring, and connecting 3,500,000 founders in more than 600 chapters globally. Founded in Silicon Valley, we nurture startup ecosystems in 125+ countries through events, media, and partnerships with organizations such as Google for Startups. Our local monthly events feature successful local founders, innovators, educators and investors who share lessons learned on the road to building great companies. Startup Grind also hosts two flagship conferences annually — the Global Conference and Europe Conference. To date, Startup Grind has helped millions of entrepreneurs find mentorship, connect to partners and hires, pursue funding, and reach new users.
Experience Picture Your Travel, where your travel inspirations turn into plans. Download the app and start your journey!
More Images: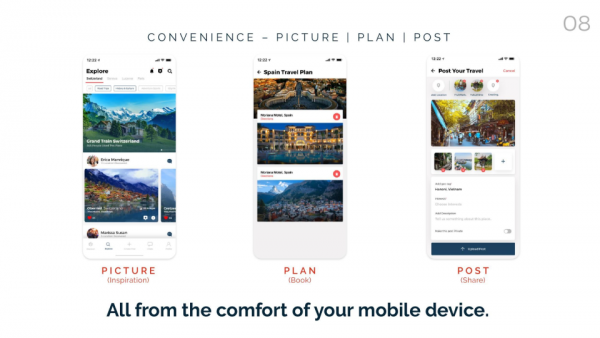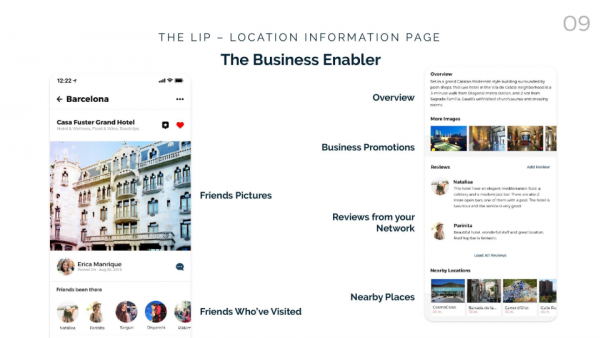 Media Contact
Company Name: PICTURE YOUR TRAVEL
Contact Person: NITIN TREHAN
Email: Send Email
Phone: +91 9872991126
City: CHANDIGARH
Country: India
Website: https://pictureyourtravel.com/