Family-owned business Pedleys Solar was established in 1978 as a local electrical services company and moved towards solar energy to minimize operational costs because their experts and decades of experience realized that by generating electricity from a clean energy source, people could save thousands of dollars of bills each year and reduce their carbon footprint.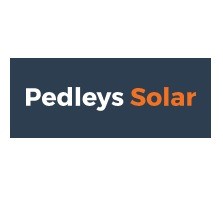 Solar power is the key to a clean energy future since the sun gives off far more energy than we need to power everything on earth. Some key benefits of solar energy are that it is renewable, CO2 free, and has low operating costs. Solar panels produce electricity by transforming the continuous flow of energy from the sun to electricity, and there are also no harmful emissions that are released into the air when electricity is produced. The photovoltaic process does not require any fuel and has no variable costs. For all those reasons, it is obvious why people should move towards solar energy and why Pedleys Solar focuses on all forms of solar power services: solar power battery storage, solar panel design and build, solar electrical services, and energy efficiency audits, and more.
Pedleys Solar has always been committed to its clients and employees. Still, recently they have begun offering low-income family households an extra solar rebate of $1888 plus a further $1888 interest-free loan and the federal government STC incentives of $3500 the households already receive.
Through solar power, households save on average $890 per year on their power bills, and with that knowledge, Pedleys Solar wanted to extend this possibility to households of different income levels. From solar panel design and installation to repairs and maintenance, Pedleys Solar has the ability and expertise to design a solar power system that maximizes a property's solar opportunities. Their design service also assesses a household's electrical usage to ensure that the solar panels can generate sufficient power for the household or business.
They plan to provide their solar installations rebate for ten eligible households for the next 12 months, with the rebates expiring in January 2022. For households to be eligible to receive the Pedleys Solar Homes rebate, they need to have a combined household income of less than $180,000 per annum before tax, be an owner-occupier of a home valued at under $3,000,000, choose a Clean Energy Council (CEC) Approved Product and uses a CEC Accredited Installer, among a few others.
With so many rave reviews from their competitive pricing, great workmanship, and helpful installers, Pedley Solar has proven to be a expert in their field with happy customers stating that they had gone to other companies but decided to go with Pedleys because they were able to have solar energy at a lower price with a great warranty.
For more information about getting started and whether they are eligible, applicants can head to www.pedleys.com.au or get in touch with Pedleys Solar directly.
About Pedleys Solar

Pedleys Solar was established in 1978 as a local electrical services company committed to providing communities with exceptional craftsmanship in locations all over Queensland, New South Wales & Victoria. They are passionate about helping Australian families, and businesses save thousands of dollars on their power bills by delivering cutting edge solar power solutions and reducing greenhouse gas emissions.
Media Contact
Company Name: Pedleys Solar
Contact Person: Aaron
Email: Send Email
Country: Australia
Website: http://www.pedleys.com.au/