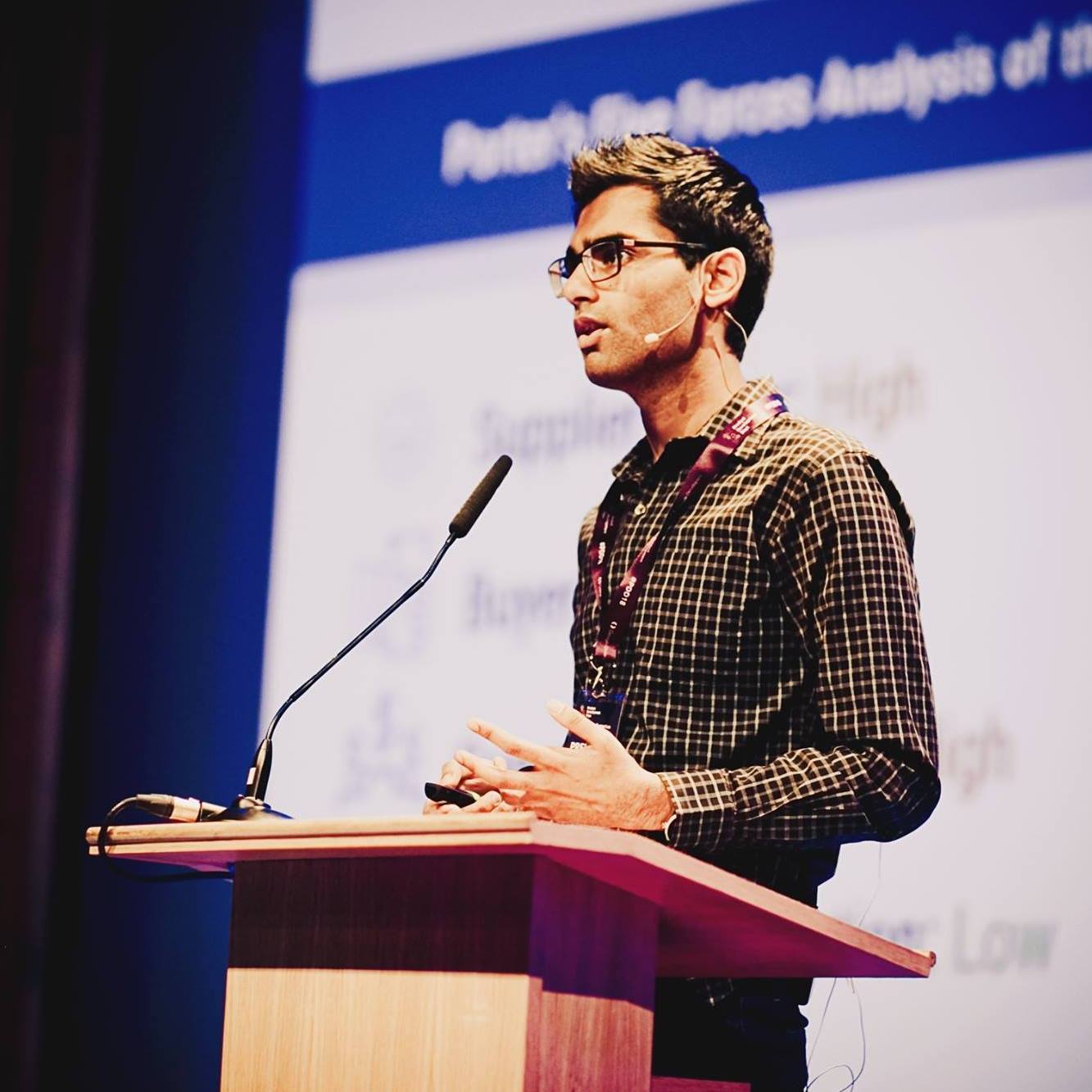 MENLO PARK – Distinguished Product Manager and bestselling author Parth Detroja has been confirmed to speak at the Grace Hopper Conference in Orlando, Florida on October 3rd, 2019. The Grace Hopper Conference is one of the largest tech conferences in North America with over 20,000 attendees. Notable previous speakers include Melinda Gates, Marc Benioff, and Ginni Rometty.
Detroja has previously keynoted leading technology events including the largest product management and blockchain conferences in Europe. At Grace Hopper, he will be presenting on business strategies for entering new markets alongside Aditya Agashe and Neel Mehta. This trio has previously teamed up to write two #1 bestselling books: Swipe to Unlock (2017) and Bubble or Revolution (2019). These books have sold tens of thousands of copies and been featured on NBC, The Wall Street Journal, Business Insider and more!
Parth Detroja is no stranger to the build, borrow, buy question you must answer to enter a new market given his work experience at Facebook, Microsoft, Amazon, and more. Over the course of his career, he has utilized all three of these strategies which have ranged from building payment products from the ground up for emerging markets, to working with record labels and publishers, to licensing music around the world at Facebook, to helping lay the groundwork for Microsoft's acquisition of PlayFab.
Parth Detroja is a first-generation college student from a blue-collar family and a longtime advocate for bringing more demographic and socioeconomic diversity to the tech industry. He is the co-founder of Tech Transparency, a non-profit organization that provides free high-quality career resources for anyone breaking into tech. Detroja is excited to make Tech Transparency's resources available to the Grace Hopper community to help reduce the gender gap in the tech industry.
Media Contact
Company Name: Paravane Ventures
Contact Person: Kelly Matthews
Email: Send Email
Phone: 607-288-2191
Country: United States
Website: http://paravaneventures.com