Denver, CO – Hotsuit Sports, a luxury fashion sports brand in Denver, Colorado, is hosting its 20th-anniversary celebration campaign, Sweat & Sparkle Day, on August 16th, 2019.
Founded on August 16, 1999, Hotsuit has since become a leading provider of high-quality, luxury athletic and fitness wear. Their 20th-anniversary celebration campaign, Sweat & Sparkle Day, will uphold its promote health, well-being, and the latest Hotsuit innovations.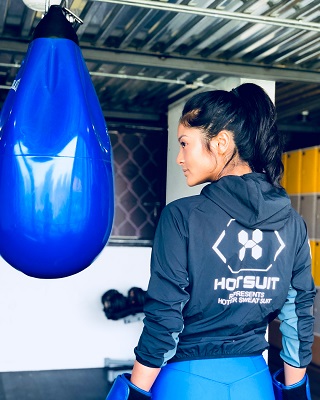 The celebration and campaign kickoff with feature a live show and sports party. With attendees that include sports advocates and fitness experts, the event will promote awareness and education about health, well-being, diet, and exercise in a readily available way. At the event, Hotsuit will showcase many of its next-generation products and apparel lines. Attendees will be entered into drawings and will have access to premium product coupons for exclusive attendee-only discounts of Hotsuits most popular products.
Sweating impacts everyone in modern society, and Hotsuit's sweat-suits allow the skin to breath and pores to open, speeding up the process of circulation, the body's metabolism, and its ability to remove harmful waste products such as urea, lactic acid, ammonia and other toxins to improve skin and health.
For more information on the event or to learn more about the upcoming campaign and new Hotsuit products, please visit Hotsuit.com.
About Hotsuit:
Hotsuit was founded in 1999 in Denver, Colorado, United States. A niche and high-end fitness and sports brand, the company's product line have evolved from its patented fabric sauna suits since 1999.
Media Contact
Company Name: Hotsuit
Contact Person: Sara.K
Email: Marketing@hotsuit.com
Phone: 7208052778
City: DENVER
State: COLORADO
Country: United States
Website: www.hotsuit.com