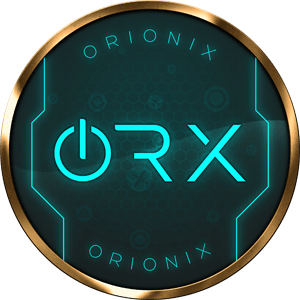 Orionix is a brand new blockchain-based platform that aims to revolutionize the online gaming industry. It is a commission-free games and items exchange platform, powered by its native ORX token that covers the operational costs. The platform will enable gamers from around the world to trade their new or used games, as well as items like skins and accounts for ORX tokens. It's an all in one gaming platform, that utilizes the power of the blockchain technology to connect gamers from around the world.
As per the latest Global Games Market Report, around 2.3 Billion players in the world spend about $140 Billion on games. Every year, there is an average increase of 15% in sales. Despite such a huge number, the majority of players have no or very fewer options of platforms that allow them to trade games, accounts and other items in a completely secure way. Also considering the huge risk of scams on the internet and difficulty of operation on the platform to exchange games, there was a need for a platform that overcomes these shortcomings. Thankfully, the introduction of blockchain technology has given opportunities for a number of new innovations in the market. Orionix is one such innovation, that will empower the gamers around the world to connect and share like never before.
The world currently, is seeing a new technological revolution in the gaming industry in terms of Virtual Reality, Mixed Reality, and Augmented reality. This will further provide a major boost to the gaming industry and increase the number of gamers around the world too. This could be a major challenge in the near future as not much has been done to allow gamers to exchange their virtual acquisitions. Orionix is bringing a possible solution to this by connecting the gaming world together using the ORX token. The long term goal of the platform is to offer a safe environment for real Money Trading.

Video Link: http://www.youtube.com/embed/1Nayie_aimw
Orionix is holding their private sale from July 24 to July 31, 2019. In order to join the Private Sale, contributors will need to fill in the form on https://orionix.io/contact.php in "Subject" please write "Private Sale order".
Min amount of contributor for Private Sale is 5,000$. Accepted currencies ETH, BTC
Public Main Sale ICO start on August 1st, 2019
Register to buy tokens: https://orionix.io/index.php/login/
Min amount of contributor for Public Sale is 0.1 ETH. Accepted currencies ETH, BTC
Bonus program:
Only the first buyers will receive a 40% Bonus.
Orionix contract is designed to work with 7 tranches of 52.5m tokens and the bonus will decrease every time accordingly:
* 1st: 52.500.000 at 40% bonus
* 2nd: 52.500.000 at 35% bonus
* 3rd: 52.500.000 at 30% bonus
* 4th: 52.500.000 at 20% bonus
* 5th: 52.500.000 at 10% bonus
* 6th: 52.500.000 at 5% bonus
* 7th: 31.500.000 at 0% bonus
Total 420.000.000 Tokens are for sale.
More information about the same can be found on Orionix's official website.
Media Contact
Company Name: Orionix Ltd
Contact Person: Frederico Giovanni
Email: Send Email
Country: United Kingdom
Website: orionix.io