February 7, 2020 – Every year people comb the internet looking for the cutest gift to present to the most important people in their lives on Valentine's Day. This year, the fiercely reliable and beautiful electric Himiway is stealing the hearts of lots of people. Built to operate on both pedal support mode and full power mode as well, riding the HIMIIWAY bikes is a great way to enjoy a ride of love, no matter the terrain.
Himiway would be a great gift between couples looking to show how much they or take a cool ride in the ecstasy of love. Himiway electric bikes make it possible to enjoy a windy ride in the mood of love; perfect for the snow, rugged for the mountains, and smooth on the highway, the two electric bikes from HIMIWAY are the best way to show you care in a special way.
Unlike other bike sellers, Himiway is both the manufacturer and seller, helping cut extra cost that comes with retailers and distributors. Being the manufacturer and the seller comes even with greater responsibility and this is just another reason why the Himiway bikes' quality is so great.
"We are glad to see how Himiway is changing things for bike lovers; our goal is to redefine biking experience, combining leisure with pedaling. We also aim to make HIMIWAY your best bike as we help you glide through the mountains, speed through the snows, and find your way through the highways," says Ken.
For more information, visit Himiwaybike.com
He says further, "If you are willing to give your best to anyone so dear to you this Valentine season, you should be giving out either Himiway Cruiser or the Himiway Cruiser Step-Thru. Designed to last and crafted to impress, you will be giving a treasure to that person you treasure so much this coming Valentine's Day."
Himiway's electric bikes come with a 7speed gear system, 750 Watts motor, and powerful 48V 17.5 AH Samsung Lithium-ion batteries give over 60 miles per charge and will be a great gift this Valentine season. Himiway's design and strength are two powerful reasons people love ebikes.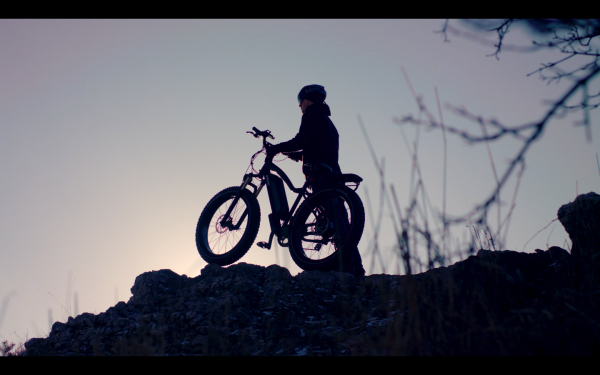 Media Contact
Company Name: Himiway
Contact Person: Ken
Email: Send Email
Phone: (816) 399-3680
Country: United States
Website: https://himiwaybike.com