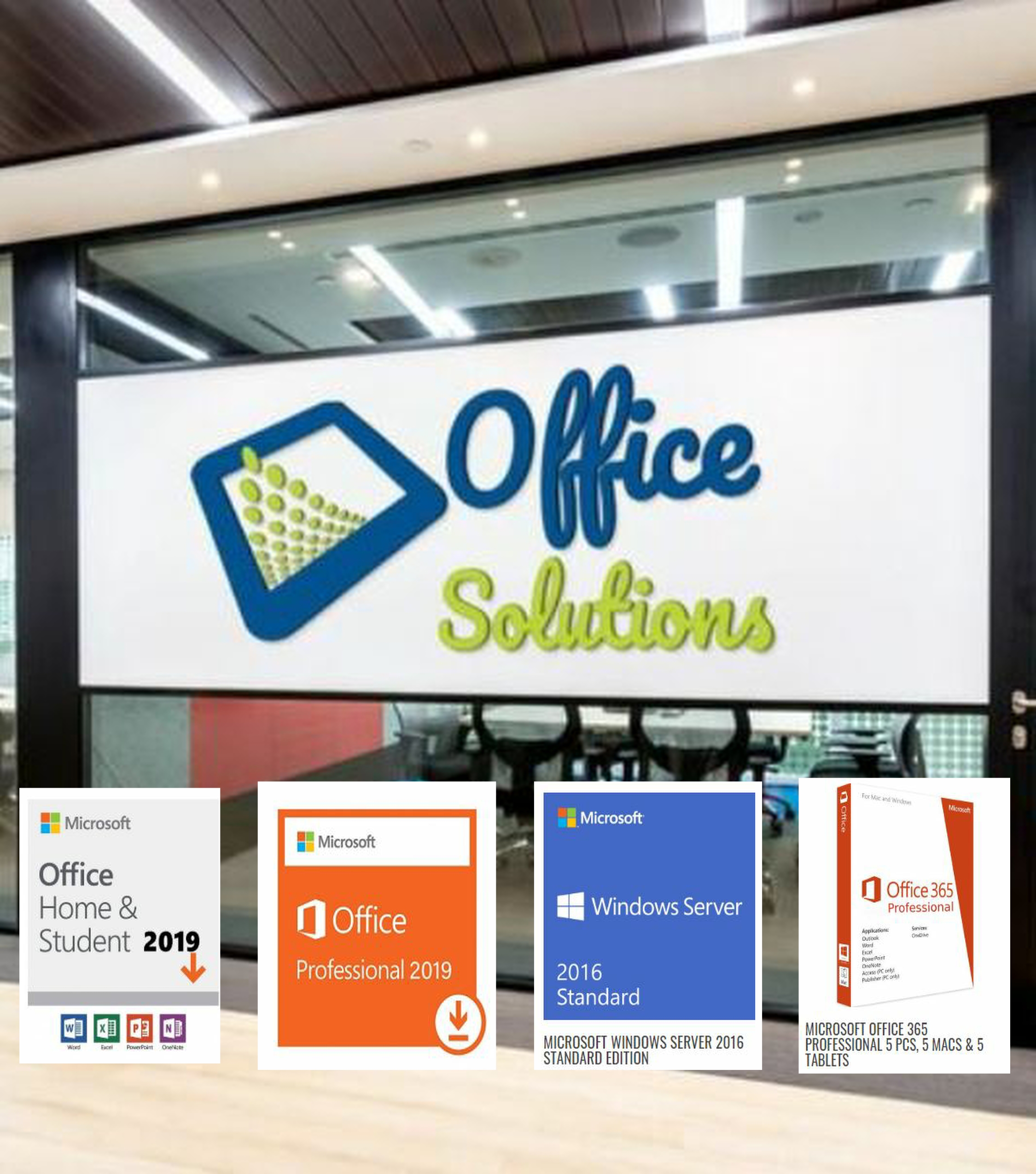 One of the largest re-sellers of Microsoft Office products, Office Solutions, brings a one-stop place for your software and business service needs with a 30-day money-back guarantee.
Miami, FL, USA – April 10, 2020 – Office Solutions is building a seamless experience in purchasing Microsoft Office products, putting the personal back into conducting business. The company believes in a transformative customer-based experience.
The company offers software products that allow the consumer to meet individual and business demands empowering every person and organization to achieve more such as Microsoft Office 2019 Home & Student for PC Or MAC, Microsoft Windows Server 2016 Standard Edition, Windows 10 Full Download Version, and Microsoft Office 365 Professional for five PCs, five MACS, and five tablets.
Office Solutions' success and public relations center on people and the places they work to create a positive and creative work environment using the Microsoft software for the home or office. The company recognizes that when a business center falters, so does productivity, and you need the software to drive success.
To purchase your Microsoft products, visit Office Solutions.
Contact Information
Company: Office Solutions
Website: https://officesolutionsusa.net/online-store.html#/
Email: contact@officesolutionsusa.net
Phone: 1.800.984.7780
Address
Office Solutions
601 Brickell Key Drive
Miami, FL 33131
Media Contact
Company Name: Absolute Author Publishing House
Contact Person: Dr. Melissa Caudle
Email: Send Email
Phone: 504.467.7181
Address:1123 Williams Blvd
City: Kenner
State: LA
Country: United States
Website: www.absoluteauthor.com