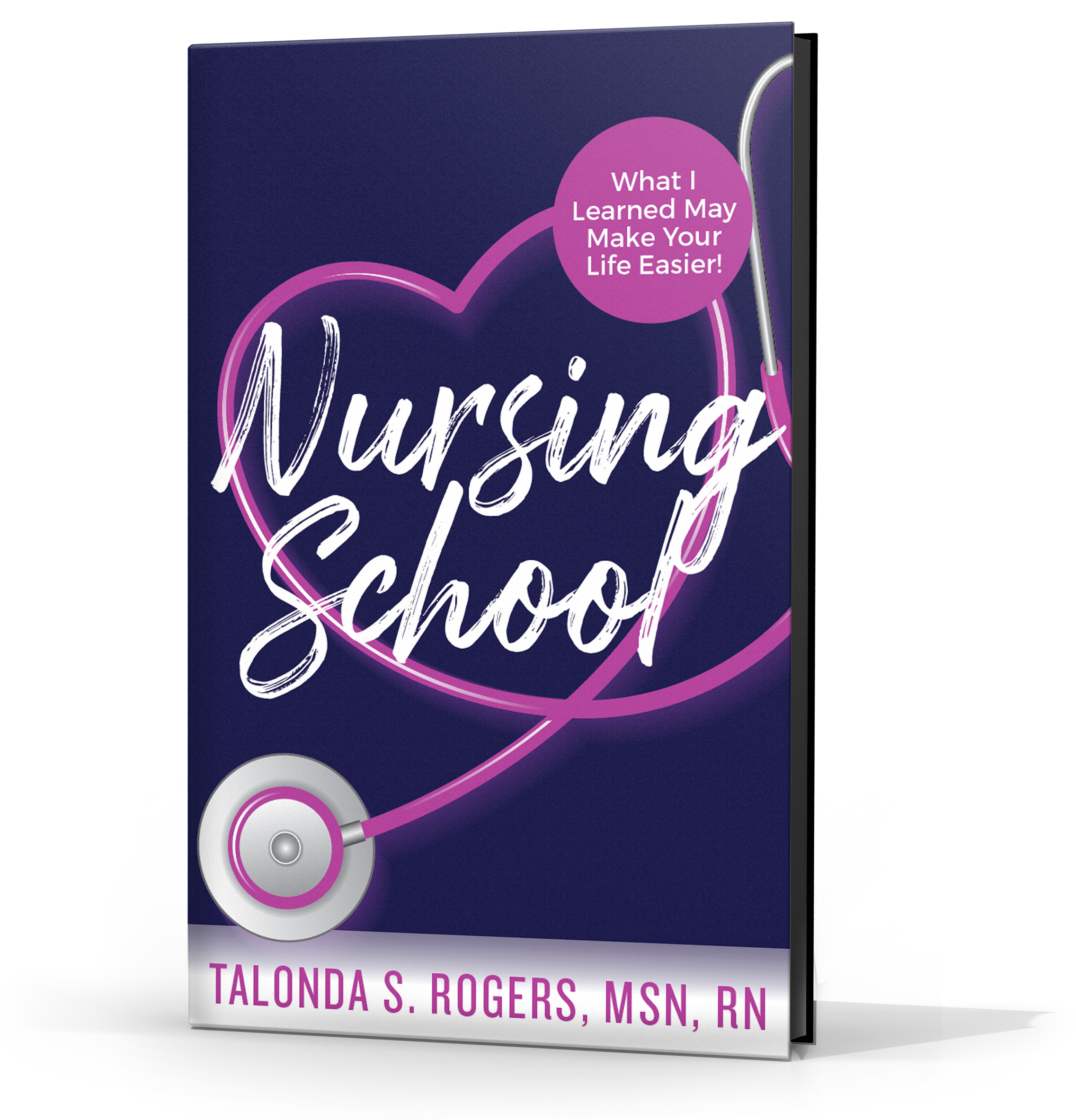 Coatesville, Pennsylvania – December 17, 2020 – Nursing is one of the most viable and trusted professions on Earth. In order to provide nursing students with the tools not only to pass their tests but to thrive in their courses so they can excel in the workforce, bestselling author and nurse instructor Talonda S. Rogers, MSN, RN, has released Nursing School: What I Learned May Make Your Life Easier!
In Nursing School: What I Learned May Make Your Life Easier! Rogers offers proven advice that helps incoming students organize their lives before entering a nursing program. She presents the winning practices that facilitate their success. This resourceful guide supplies an essential glimpse into what to expect when embarking upon the challenges of nursing school and overflows with tangible tips that will make the journey easier.
"I remembered how I felt being a student – the nervousness, the doubt, the fear that plagues the mind, and the sleepless nights as I made sure I was prepared for the clinical… all reasons why I decided to go back to school yet again to get my master's in order to become a nurse educator," says Rogers.
The topics covered in Nursing School deliver guidance from the author's first-hand experience about how to choose a career path, discover your learning style, and establish a reliable support system. Also included are critical lessons on emotional health, attending clinicals, the "Be-Attitudes of Nursing," and more. A highly encouraging, invaluable resource, Nursing School is a step-by-step guide that addresses the struggles nursing students experience both inside and outside of the classroom.
Nursing School serves as a vital tool for every nursing student. Brimming with wisdom and witty personal anecdotes, it positions them for victory from start to finish. "I am a champion for all things nursing," Rogers says. "You are in the right place at the right time. This career will elevate your life to new levels."
Talonda S. Rogers is a nurse instructor or the Practical Nursing Program at the Chester County Intermediate Unit in Downingtown, PA. She is the founder of RISCQ by TALONDA Healthcare Consultants & Educators, LLC, a business focused on decreasing healthcare disparities in the United States through education, and the founder and leader of LOVED (Ladies of Value Encouragement and Determination), a women's group that supports women's issues in the surrounding community.
Published by Publish Your Gift, Nursing School: What I Learned May Make Your Life Easier! is now available for purchase at www.riscqhealthcare.com.
Media Contact
Company Name: Purposely Created Publishing Group
Contact Person: Shani McIlwain
Email: Send Email
Phone: (888) 949-6228
Country: United States
Website: www.publishyourgift.com