Immune to any for of global virus, DarkMatter TV presents the best content from the dark side.
Los Angeles, CA – March 9, 2020 – If you are reading this and are currently quarantined, pass the time with the DarkMatter TV app on your iPhone, iPad, Apple TV or Android devices for FREE here or on Google Play.
The coronavirus epidemic has taken a toll world's cultural and entertainment scene, affecting both industries big and small. Highly anticipated film festivals, including SXSW and MipTV, have been cancelled, and Hollywood is scrambling to re-schedule, like with the recent push back of the new James Bond film No Time to Die.
The smaller players in the industry have much at stake, facing delayed or canceled payments from buyers in China and Southeast Asia, and other losses of revenues like waiting for refunds from hotels or airlines.

Photo credit: Tech Crunch.
According to Deadline, "If the Cannes Festival is canceled, the indie film business could cumulatively lose 70% of its revenues, when you add festival losses to the setbacks stemming from the trade war," predicts Marcy Hamilton, co-CEO of TriCoast Media, a veteran indie player who visits 10 festivals a year. "If you lose face time, you lose buzz and you lose business."
Luckily, the indie producer-distributors at TriCoast are shifting attention to their on-demand streaming service DarkMatter TV, which offers free movies to consumers and is immune to any form of global virus.
As the newest destination for genre fans, DarkMatter TV has the best sci-fi, horror, action and true crime entertainment all in one place.With over 400 titles, the app features classic hits, including George A. Romero's Night of the Living Dead (1968), Dario Argento's Deep Red (1975) and William Castle's House on Haunted Hill (1959), and recent titles like Anna Biller's The Love Witch (2016), Ip Man: The Final Fight (2013) and Police Story: Lockdown (2015), starring Jackie Chan.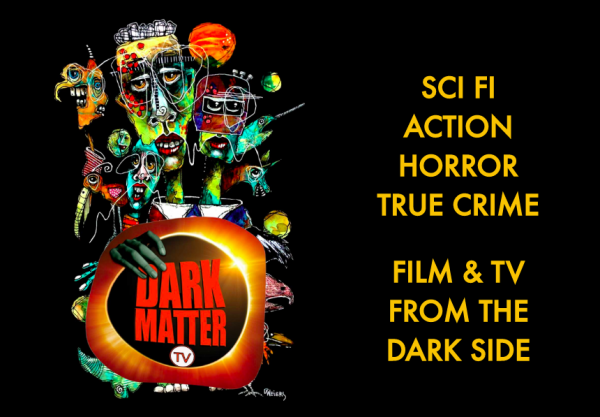 If you know someone who is quarantined, remind him or her to download the DarkMatter TV app on an iPhone, iPad, Apple TV or Android devices for FREE here or on Google Play.
Share us with your friends! Follow DarkMatter TV on Twitter @TVDarkMatter (https://twitter.com/TvDarkmatter), Facebook (https://www.facebook.com/DarkMatterTV/) and Instagram (@DarkMatterFreeTVapp).
Please contact DarkMatter TV at info@tricoasttv.com for more information.
As a free streaming service available across all various devices, DarkMaautistiter TV is available on mobiles and tablets (Google Play, Android, Apple iOS), OTT devices (Roku, Apple TV, Amazon Firestick, Chromecast), Smart TVs (Samsung, Vizio, TCL, Hisense, Phillips, LG), gaming consoles (PlayStation, Xbox) and more. Viewers may also subscribe commercial-free for $4.99 per month. DarkMatter TV has also partnered with major worldwide mobile device companies to expand the App and Linear channel to the international market in Q2 2020.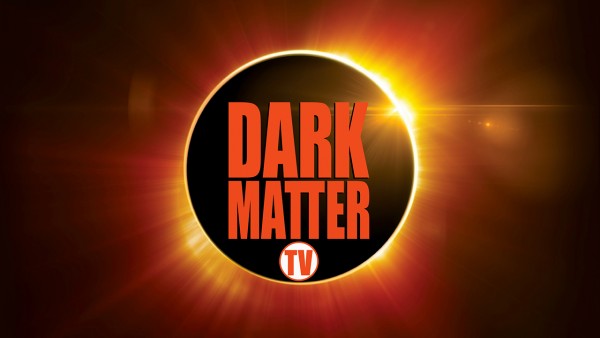 About DarkMatter TV:
DarkMatter TV is an A-VOD app and Linear TV channel was launched in the U.S October 31st 2019, and available in Africa, and South East Asia Q2 2020. Founded in 2019 by TriCoast TV, DarkMatter TV features science fiction, horror, and action themed content that is expertly curated by our staff TV, film directors and festival Programmers. DarkMatter TV's operations are based at TriCoast Studios in Culver City, CA, United States.
Official app page: https://apps.apple.com/us/app/id1474261935
About TriCoast TV:
TriCoast TV is a premium provider of Genre content for fans worldwide. The company is also located at the TriCoast Studio facility in Culver City, Los Angeles.
Founded by: Marcy Levitas Hamilton, Strathford Hamilton and Daisy Hamilton. The curation and acquisition team is headed by Daisy Hamilton.
For more information, please visit: https://www.tricoastworldwide.com
Media Contact
Company Name: TriCoast Entertainment
Contact Person: Jenna Wilen
Email: Send Email
Phone: 3104587707
Address:11124 Washington Blvd.
City: Culver City
State: California
Country: United States
Website: http://www.tricoastworldwide.com