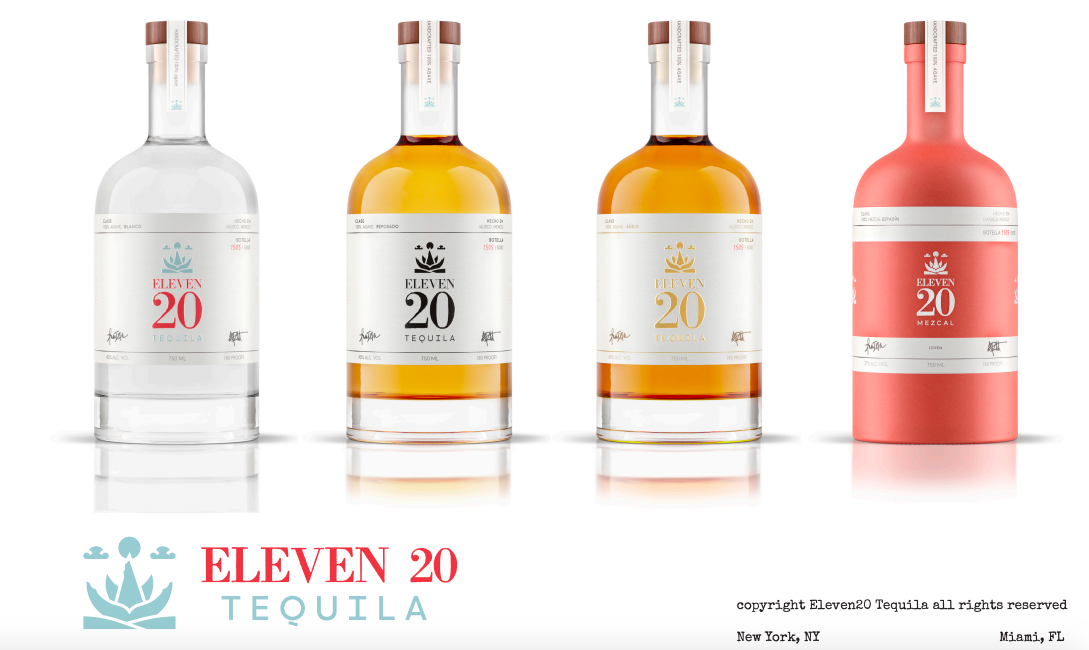 Boasting a superior collection of Blanco, Reposado, Anejo, and Mezcal, Eleven20's flavor profile is what truly sets it apart
First Top Shelf Brand to Pay Homage to the Mexican Distillery and Culture it Comes From
New York City, NY – America's newest tequila hits the market Monday, November 7th with the launch of their new website. Eleven20 Tequila, a high quality spirit farmed, harvested, and distilled in Jalisco, Mexico is a top shelf tequila turning non tequila drinkers into tequila lovers and quickly making a name for itself as the official tequila of National Tequila Day.
Boasting a superior collection of Blanco, Reposado, Anejo, and Mezcal, Eleven20's flavor profile is what truly sets it apart. With the Agave grown in the mountains of Jalisco and fertilized by ancient volcanic mineral soil, you can expect a light body tequila with delicate herbaceous notes. The distillery, owned and operated for 20 years by the Correa family, is dedicated to craft tequilas, ensuring quality every step of the way, from the farming to the bottling.
"We brought together flavors from all natural 100% blue agave and specific notes of sweetness that were simply meant to be joined together for us to share. Our rich process of hand-crafted artisanal tequila is what we call perfect." State the founders.
Founders Alec and Ana started their journey four years ago as tequila tasters. Finding that they didn't enjoy the options available, they changed their focus to creating the perfect tequila. After months of searching for the perfect distiller, and over a year of tastings to find the balance of flavors they were looking for, Eleven20 was born.
Starting Monday, November 7, 2022, Eleven20 will be available for sale through their new website eleven20tequila.com and sold across the country, available in over 40 states. Consumers can also expect to begin seeing Eleven20 on bottle and drink menus at the top venues, hotels, and restaurants.
For more information visit eleven20tequila.com, Instagram, or contact marley.lumbard@otterpr.com.
Media Contact
Company Name: Otter PR
Contact Person: Marley Lumbard
Email: Send Email
Phone: 18006486854
Address:100 E Pine St Suite 110
City: Orlando
State: FL
Country: United States
Website: OtterPR.com