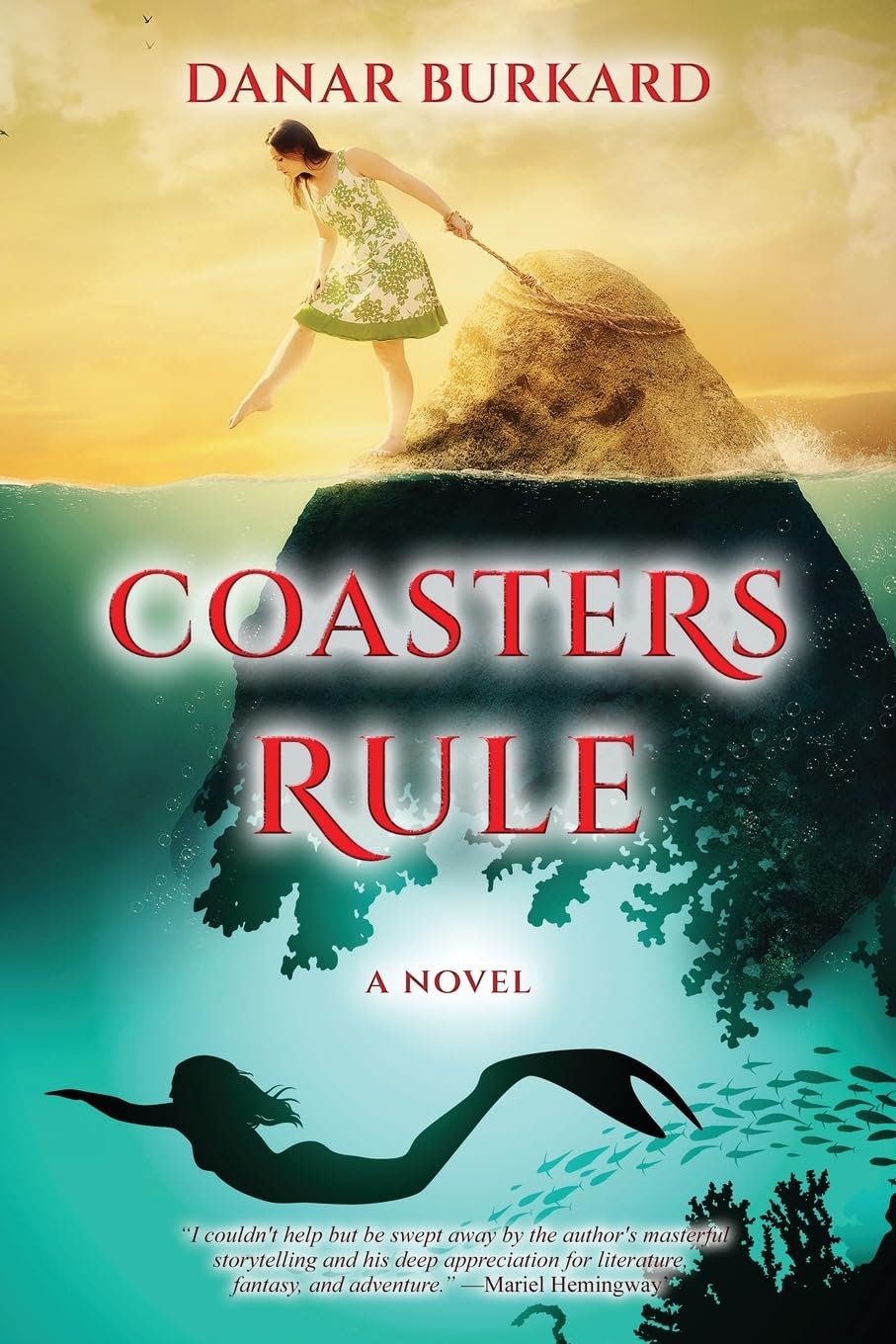 "Coasters Rule" by Danar Burkard has been released worldwide. This 287-page novel follows Sofia Sommers, a college sophomore whose spring break vacation is filled with wonder and romance. Her jubilant adventure with Xavier, a long-time friend, takes a turn when tragedy strikes, and she finds herself being rescued by a tribe of merfolk known as the Coasters.
Shocked by her experience and suddenly entangled in the conflict between the Coasters and the vicious Dwellers, another tribe of murderous merfolk driven by domination and immortality, Sofia must confront uncomfortable truths and make difficult decisions that will forever change the lives of the Coasters.
Combining a youthful, happy-go-lucky vacation with epic undersea conflict, Burkard creates a unique story that moves between familiar, real-world experiences and elements of fantasy and magic. Through flashbacks and vulnerable moments, the author adds depth to the characters and draws readers into the nuances of their lives.
With exciting, mysterious adventures and wonderfully descriptive language, Burkard's novel keeps readers engrossed in Sofia's quest to save herself and help her newfound merfolk friends. Beneath the events of the story, themes of courage, compassion, and determination offer valuable lessons that remain memorable long after the last page.
Coasters Rule (ISBN: 9781960142184) can be purchased through retailers worldwide, including Barnes and Noble and Amazon. The paperback retails for $14.95, and the ebook retails for $2.99. Interviews and review copies are available upon request.
From the back cover:
An adventure of fantastical realism told through the eyes of twenty-year-old college sophomore Sofia Sommers. Traveling to Grand Cayman for spring break, Sofia and her childhood friend are looking forward to a peaceful, relaxing week soaking up the sun and decompressing after mid-term exams. Tragedy strikes and Sofia is rescued by the Coasters, a reclusive tribe of merfolk led by the ethereal, mohawk-haired Empress Sundrea, who is not only a benevolent leader, but a fierce warrior in her own right.
Sofia discovers her misfortune was the work of the Dwellers, a murderous gang of mermen human traffickers hell-bent on creating their own deviant gene pool and ultimately a bloodline of immortal disciples.
Come along with Sofia as she must decide whether or not to put her life on the line and assist the Coasters in their endeavor to reclaim a life-altering piece of their ancient history from the hands of Overlord Mercaro and his barbaric band of Dwellers.
"Filled with loyalty, love, bravery, and acceptance, Coasters Rule is a book anyone would be hard-pressed to put down. It's the perfect summer beach read, though it might lead to second thoughts about jumping in the water." – J.J. Hebert, USA Today bestselling author
About MindStir Media:
MindStir Media LLC is an award-winning book publisher. To learn more about publishing a book with MindStir Media, visit http://mindstirmedia.com or call 800-767-0531.
Media Contact
Company Name: MindStir Media LLC
Contact Person: Jen McNabney
Email: Send Email
Phone: 800-767-0531
Address:1 New Hampshire Ave Suite 125
City: Portsmouth
State: NH
Country: United States
Website: https://mindstirmedia.com/