The Crystal Curse: A Remarkable Literary Treasure For Young Readers
Boca Raton, FL – September 27, 2023 – In celebration of National Literacy Day, Aryana Sahai, a renowned author and tireless activist, unveiled an extraordinary literary gem tailored for young readers aged 7-12. "The Crystal Curse," an enthralling and heartwarming tale of adolescence, guides its audience through the turbulent waters of teenage emotions, family turmoil, and the unyielding resilience of the human spirit.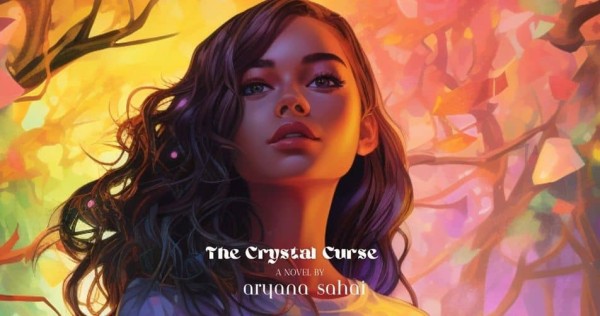 Set within the enchanting backdrop of Ladlis, a distinctive crystal boutique inspired by a real establishment (ladlis.com) dedicated to selling gemstone bracelets supporting girls' education, "The Crystal Curse" guarantees an unforgettable voyage that seamlessly weaves fiction with real-world impact. This enchanting narrative introduces readers to Priya, a young protagonist whose quest to rescue her friend Evie embarks her on a profound odyssey of self-discovery and personal development.
In "The Crystal Curse", Priya's life undergoes a profound transformation as she enters the mystical realm of Ladlis. Her exploration of the shop's mystical elements reveals that each gemstone bracelet purchase contributes a month of education to an underprivileged girl. This revelation sparks a flame within her, laying the foundation for a storyline that delves deeply into the intricacies of family dynamics, the significance of friendships, and the rollercoaster of emotions inherent to adolescence.
Join Priya on her journey through intricate web of challenges, encounters, and emotions as she transforms into a resilient and empowered young woman. "The Crystal Curse" is a narrative filled with optimism, determination, and the remarkable power of unwavering resolve, sure to ignite inspiration in readers of all generations, encouraging them to believe in the unwavering strength of the human spirit.
The Crystal Curse is now readily available in bookstores nationwide and through various online retailers, making it an ideal addition to your child's reading list. Immerse yourself in this captivating universe of crystals, courage, and self-discovery today.
For further details about "The Crystal Curse" and Aryana Sahai's noble mission, please visit https://crystalcurse.com
ABOUT ARYANA SAHAI
Aryana Sahai, the visionary literacy champion behind this remarkable literary creation, is renowned for her unwavering commitment to advancing global literacy and education through her Ladlis store. Her efforts have touched the lives of innumerable girls, and "The Crystal Curse" stands as the latest testament to her mission to inspire, educate, and empower the minds of the youth.
For media inquiries or interview requests, please contact: Kavita Sahai kgsahai@gmail.com
Media Contact
Company Name: Aryana Sahai
Contact Person: Aryana Sahai
Email: Send Email
City: Boca Raton
State: Florida
Country: United States
Website: https://crystalcurse.com