DMV recording artist Mawty Maw releases a hot new single that's produced by first-time producer DJ Schemes.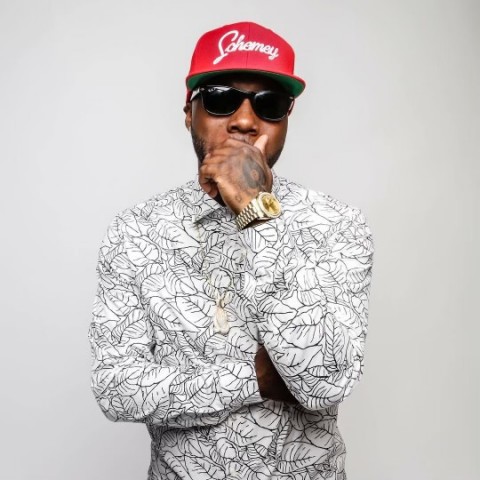 Famed 93.9 WKYS FM radio personality DJ Schemes has produced his first single. The Core DJ has turned producer with this Hip Hop heavy r&b track entitled "Throw Away". The album features DMV recording artist Mawty Maw.
"We are delighted to announce that DJ Schemes has turned producer by coming up with Throw Away, a hot new single," says the spokesperson for Schemey Beats. "The R&B track features the famous DMV recording artist Mawty Maw. With this track, the fan base of the rising star has got yet another way of acquiring some great new tunes."
DC Schemes is in great demand at various events such as birthdays, weddings, anniversaries, and parties. According to his fans, he is one of the most professional artists in DC and never disappoints his clients. He makes guests dance and mingles and enjoys the party with them while making sure they all have a great time.
The 93.9 WKYS FM radio personality knows how to keep people on their feet by churning out the entire range of toe-tapping songs. He is known for his effortless blending of soca, reggae, soul, hip and hop, merengue, and R&B.
The first single produced by DJ Schemes has his trademark musical touch and is heavy on Hip Hop and R&B. By teaming up with Mawty Maws, the star with his unique grasp of rhythm and melody, the single track has achieved an incredible high.
The single "Throw Away" creates a real vibe melding the quick rhythmic cadence of Mawty Maws with the chill melody of the track. This track is a real cracker of a song that lands just in time for the sunshine and splits of the summer season.
Listen to the new single here: Click here
For more information, visit WWW.DJSCHEMES.COM
About DJ Schemes:
DJ Schemes, the famous 93.9 WKYS FM radio personality has come up with his first single as a producer. The label of a producer is being seen by his fans as yet another feather in his long list of achievements. DJ Schemes is the life of every party he is a part of.
The highly positive reviews by his clients show the scale of his popularity. DJ Schemes selection of songs for any party is impeccable. He is also detail-oriented and clearly knows what his clients want.
Media Contact
Company Name: Schemey Beats
Contact Person: DJ Schemes
Email: Send Email
Phone: 2026301645
City: Washington
State: D.C
Country: United States
Website: WWW.DJSCHEMES.COM