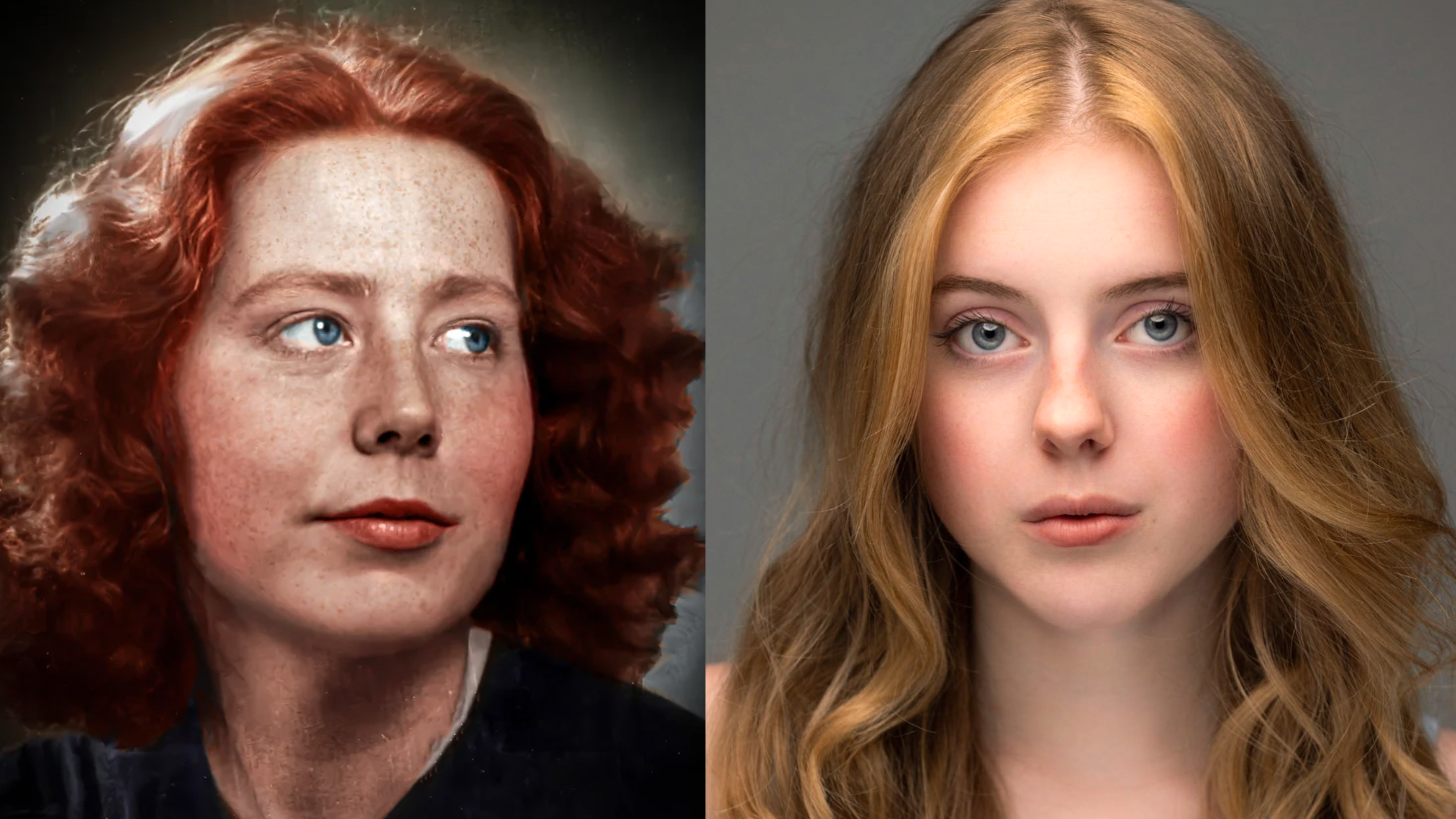 Above: Lydia Pearl Pentz will play WW2 resistance fighter and Nazi assassin Hannie Schaft in '3 Angels of Death', a new biopic to be directed Timothy Hines in the Spring of 2024.
3 Angels of Death, a dramatic feature film historical biopic based on the life of famous WW2 resistance fighters, Hannie Schaft and sisters Truus and Freddie Oversteegen, will go before the cameras Spring of 2024, to be filmed in the UK and Europe. The picture will be directed by Timothy Hines (The Wilde Girls, 10 Days in a Madhouse, Tomorrow's Today and War of the Worlds The True Story).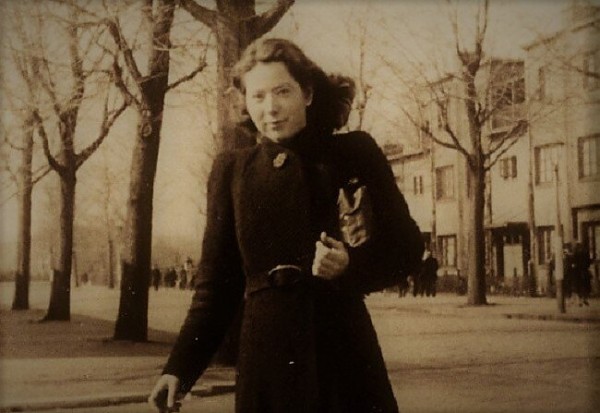 Above: Hannie Schaft, one of the 3 Angels of Death to be played by Lydia Pearl Pentz in a new biopic about three undercover resistance fighters in the Netherlands in WW2.
The movie, to be titled '3 Angels of Death', about three remarkable women, Hannie Schaft, and sisters Freddie and Truus Oversteegen, who were super-agents for the Dutch resistance in World War II, is to be filmed from a screenplay by Timothy Hines and his partner, producer co-writer Susan Goforth, who previously collaborated on War Of The Worlds The True Story, an acclaimed feature film adaptation of H.G. Wells' seminal alien invasion story. Hines and Goforth created the script from dozens of historical accounts of the true events.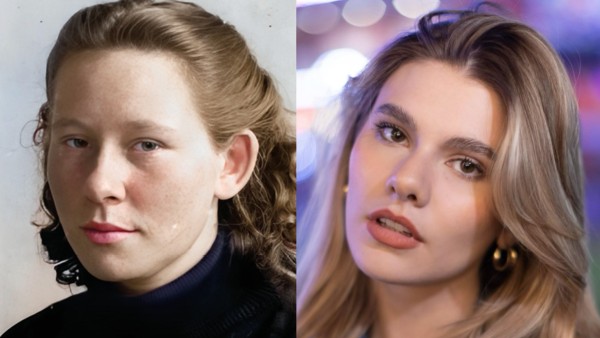 Above: Cali Scolari (L) will play Truus Oversteegen, a real. life historical character who, undercover, killed Nazis, Nazi collaborators, committed espionage against the Nazi invaders and transported Jewish children to safety.
For the film, that will go before the cameras this upcoming spring of 2024, Hines plans to cast Lydia Pearl Pentz as Hannie Schaft and Cali Scolari as Truus Overstegeen. Pentz and Scolari (who is the daughter of the late Emmy Award winning actor Peter Scolari), previously worked with Hines as stars in his upcoming Western comedy 'The Wilde Girls', set in 1932, about the world's two richest heiresses who find themselves banished to the wilderness of the pre-electrified Pacific Northwest when they lose their fortune. The girl's have absolutely zero practical survival skills. The comedy of errors, co-starring Teddy Smith as the misanthropic mountain man they encounter, addresses self-entitlement of the rich and the path to redemption. The Wilde Girls has a planned theatrical release of Summer, 2024.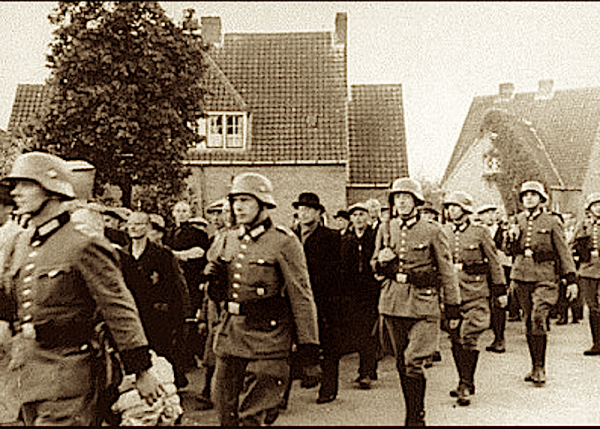 Above: Nazi occupation of Haarlem, in the Netherlands where Hannie, Truus and Freddie terrorized the occupiers as secret assassins.
"I am compelled to make this movie," says Hines, "There is a frightening and shocking rise in Nazism today, not to mention a deeply disturbing rise in antisemitism. The Jewish people have faced extermination at various points throughout history, such as the Spanish Inquisitions, for example, but the rise of the Nazis took it to a truly horrific level, unlike anything the human race had ever seen. The three women resistance fighter's story cannot wait," continues Hines, "I know others have tried to mount the material before me, laboring in development. But I have always been driven by a passion to make an immediate difference and I believe if I were to wait for a million details to come together, the movies wouldn't get made. 'Fortune favors the bold,' has never been more true than in the film industry. I would like to read it as 'success favors the bold,' as movies don't get made by thinking about them alone.
The screenplay has been adapted from hundreds of newspapers articles, over 30 archives and dozens of eyewitness sources, public lectures and archival records.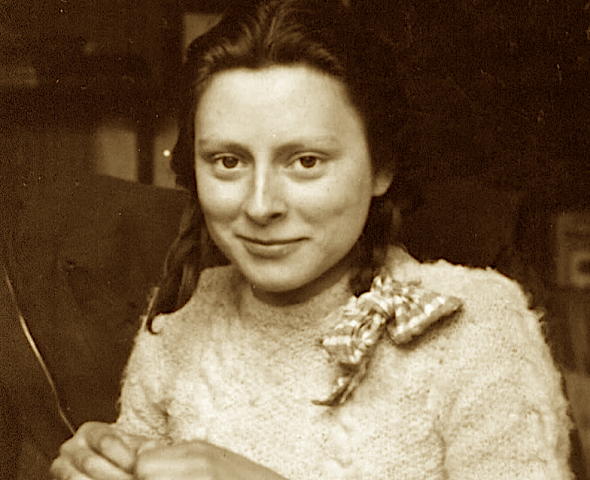 Above: Freddie Oversteegen, one of the trio of women Nazi assassans in the Netherlands during WW2.
"There are two well known books on the subject, focusing mostly on Truus Oversteegen. But these sources have been tied up in development and may never see the light of day," laments Hines, "These are historical figures and their story needs to get out. Susan and I have drawn the material from dozens upon dozens of sources and witnesses from the period. We have researched the material and have consulted copyright attorneys and we are good to go. I'm not blaming the rights holders to the popular books for not getting a production off the ground. And I feel for them. There is so much that goes into a movie getting produced that it really is a miracle any films get made at all. First there has to be a story or a script or a pitch that gets bought. Then the script or story or pitch needs to be written and rewritten to the producers' liking. They will usually send it out to directors and or stars that mean something to financiers. Up and coming actors might be affordable but aren't proven box office draws so it is hard to get financiers to pony up enough to cover the budget and if they're proven box office draws they might be too expensive or too busy.
Hines continues,"So, if you are able to get a director attached and they want rewrites, you either go back to the old writer or hire a new one. Then your actor attached doesn't mean enough to financiers or the studio hates them so no one wants to give you the money but lets say the script is good enough to get a studio interested and they say we can make this for $10 million and we'll sell foreign territories as we have some amazing actors in mind for the project – but they want another rewrite. At last the financing comes together but the actors aren't available anymore. Basically at any of these points everything can fall apart, and I've left many things out. This can have nothing to do with the script or story but just the challenges of the business. I have worked every job in the industry over the years. I have worked inside studios and know how they think and how the system works. And the one thing I know is it is all about momentum. If you stop at each cut, you will bleed out before you get before the cameras. Once you have filmed, the rest will be sorted out in the wash."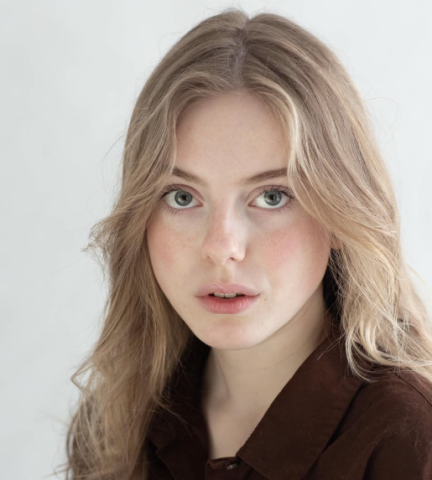 Above: Lydia Pearl Pentz will play famous ww2 Resistance fighter and Nazi assassin, Hannie (Jo) Schaft in a new biopic, 3 Angels of Death directed by Timothy Hines.
"Lydia Pearl Pentz who will take on the role of Hannie Schaft, is a high spirited and deeply-detailed, focused actress," expresses Hines, "I found her for one of the two leads in my last film out of 3,000 contenders. There are few I have encountered in my 40 years in the business who have the focus, Lydia does. She may be feminine, but don't let that fool you. Underneath she is made of steel and perfect to play part of the brave Hannie Schaft."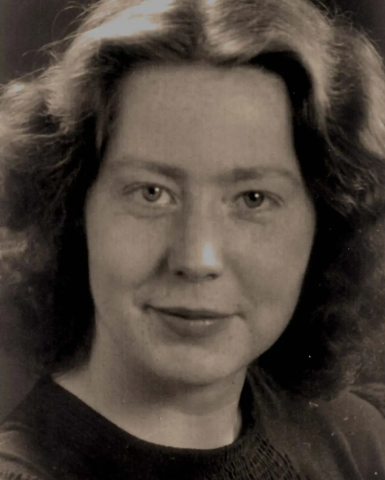 Above: Hannie Schaft 1943.
Hannie Schaft's real name was, Jannetje Johanna (Jo) Schaft. She was born on 16 September 1920. She was executed by the Nazis on 17 April 1945. Schaft was a Dutch resistance fighter during World War II. She was most feard by the Nazis and became known as "the girl with the red hair" Her secret name in the resistance movement was "Hannie".
Hannie Schaft was born in Haarlem the capital of North Holland. Her mother and her father were immensely protective of Schaft because of the death of her older sister.
From a young age, Schaft discussed politics and social justice with her family, which encouraged her to pursue law and become a human rights lawyer. During her law studies at the Universiteit van Amsterdam she became friends with the Jewish students Philine Polak and Sonja Frenk. This made her feel strongly about antisemitism. When the Nazis occupied the Netherlands in World War II, in 1943, university students were forced to sign a declaration of allegiance to the occupation authorities. Schaft refused to sign the petition and was forced to leave the University. She moved in with her parents again.
Schaft's resistance work started with small acts like stealing ID cards for Jewish residents including her friends. She joined the Raad van Verzet or "Council of Resistance", a resistance movement. Rather than act as a courier, Schaft bravely wished to work with weapons. She was responsible for sabotaging and assassinating many targets. She carried out attacks on Germans, Dutch Nazis, collaborators and traitors. She learned to speak German fluently and became involved with German soldiers to gain information.
Above: Truus Oversteegen dressed as a man and Hannie Schaft with her hair dyed black and wearing glasses, in preparing for a mission.
Schaft and her two allies in the resistance, 16 year old Truus and 15 year old Freddie, whom she met while working undercover at a hospital, and with whom she became best of friends as well as allies in their often times gruesome tasks of assassinating Nazis and their collaborators. They did not, however, accept every job. When asked to kidnap the children of a Nazi official they refused. If the plan failed, the children would have to be killed, and Schaft and her two collaborators felt that was too similar to the Nazis' acts of terror. When seen at the location of a particular assassination, Schaft was identified as "the girl with the red hair". Her involvement led "the girl with the red hair" to be placed on the Nazis' most-wanted list.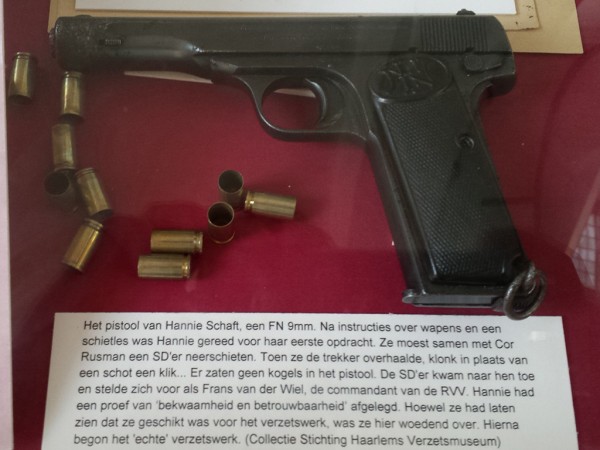 Above: The pistol Hannie Schaft used to execute Nazis.
Schaft dyed her hair black to hide her identity and after a hiatus, once again contributed to assassinations and sabotage, as well as courier work, and the transportation of illegal weapons and the dissemination of illegal newspapers. She was eventually arrested at a military checkpoint in Haarlem on 21 March 1945 while distributing the illegal communist newspaper de Waarheid (literally 'The Truth'), which was a cover story. She was transporting secret documentation for the Resistance. After much interrogation, torture, and solitary confinement, Schaft was identified by the roots of her red hair.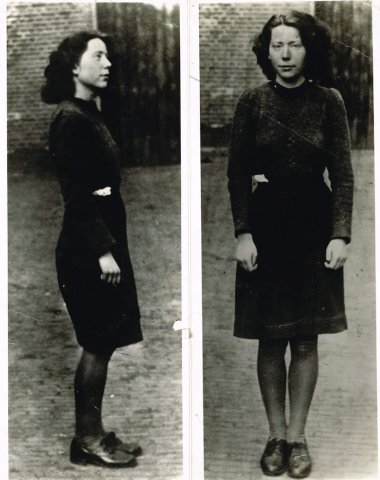 Above: Hannie Shaft in prison, taken just before her execution . North Holland Archives
Schaft was executed by Dutch Nazi officials on 17 April 1945. Although at the end of the war there was an agreement between the occupier and the Binnenlandse Strijdkrachten ('Dutch resistance') to stop executions, she was shot dead three weeks before the end of the war in the dunes of Bloemendaal. Two men took her there and one shot her at close range, only wounding her. She is said to have told her executioners: Ik schiet beter "I shoot better!", after which the other man delivered the final shot.
She was buried by the Nazis in a grave so shallow, her trademark red hair was protruding from the ground. On 27 November 1945, Schaft was reburied in a state funeral. Queen Wilhelmina called Schaft "the symbol of the Resistance. Truus Oversteegen and Freddie Oversteegen her co-angels of death, lived into their 90s. Truus died in 2016 and Freddie in 2018.
"Period films are extra hard as one isn't just telling a story in the world, but entirely recreating a world that no longer exists," says director Hines, "Everything down to the way people cook dinner, wash their clothes, travel and communicate. When you get it right the end results can be deeply satisfying. And in this case extremely important. The young need to know that Nazis aren't cool. They are not a group of people to be admired in any way whatsoever. I will not shy away from showing the truth in this movie. The time is now. Let the chips fall where they may."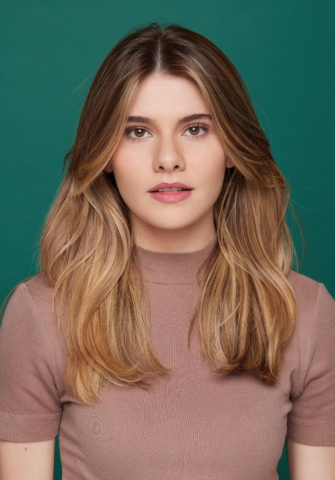 Above: Cali Scolari will play Truus Oversteegen in 3 Angels of Death. A historical drama to be directed by Timothy Hines, based on true life events of WW2. Below: Truus Oversteegen during WW2.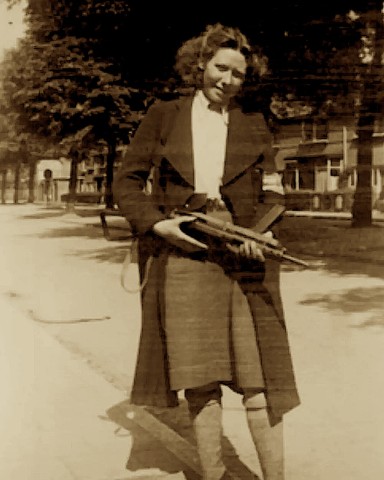 Cali Scolari will play Truus Oversteegen. Hines cannot praise Scolari's abilities enough, "Out of thousands of actors I have worked with over the decades I've been in this business, Cali is amongst the very most gifted. She works hard, is a recent graduate of Stella Adler Professional Conservatory, and you might say it is in her genes. Both her parents were extremely successful and famous actors and she has the drive and natural sense to make extremely clear and clean choices to represent the truth of a given moment. She is funny as all get out and has a dry sense of humor. She constantly made me laugh behind the scenes when filming The Wilde Girls, but could turn serious with laser-like focus at the drop of a hat. I am confident she will bring the right timber to Truus Oversteegen when we go before the cameras this Spring."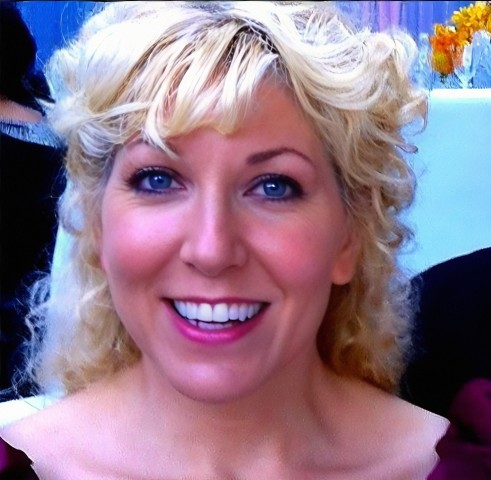 Above: Producer/writer Susan Goforth will produce '3 Angels of Death' slated to film in the UK and Europe in the Spring of 2024. Goforth co-wrote the screenplay with director/writer Timothy Hines.
Producer, co-writer, Susan Goforth adds, "I first introduced Timothy Hines to the fascinating, lesser-known story of three courageous women in Nazi-occupied Netherlands who carried out precise and daring assassinations of Nazi officials and collaborators. My discovery of this remarkable history in 2018, prompted by the passing of Freddie Oversteegen, drew Timothy's immediate and unwavering attention, as I had anticipated. In his upcoming film, '3 Angels of Death,' he intends to deliver a powerful narrative that not only serves as a death knell for the Nazis but also for the foes of humanity. Timothy's profound sensitivity and emotional investment in the women's accounts are evident through his tears, and it is this very empathy that promises to bring forth a non-exploitative cinematic portrayal of the toll war takes on individuals and the sacrifices we sometimes make for the sake of future generations."
"I had to clear my slate and of course the COVID pandemic hit'" reflects Hines, "Susan and I were hit hard by COVID-19. I lost loved ones, as many did and I myself, caught the disease a dozen times. It was through this that I learned that I had a form of Muscular Dystrophy. Life is precious and one cannot wait for the right moment. It will never come and your life will be over."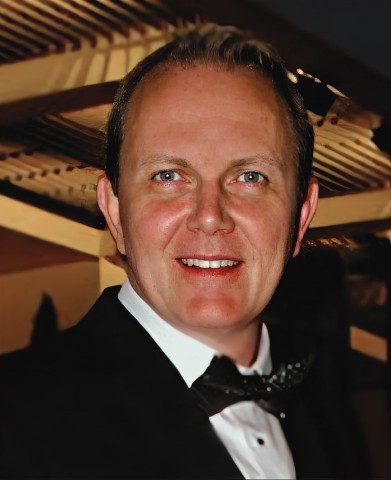 Above: Director Timothy Hines will begin production in the Spring of 2024 on 3 Angels of Death, the story of three female resistance fighters and Nazi killers during WW2.
Above: The Wilde Girls – Official Teaser – Directed by Timothy Hines, Starring Lydia Pearl Pentz, Cali Scolari and Teddy Smith
Video Link: https://www.youtube.com/embed/7tW8kX9BB-E?si=BVZ8xdPuxMPzqUTq
This will be the fourth historical dramatization directed by Timothy Hines, including The Wilde Girls. His previous historical piece was 10 Days In A Madhouse: The Nellie Bly Story, which Hines adapted from Nellie Bly's book about a young reporter who went under cover into Blackwell's Lunatic Asylum for women in the 1880s. Bly feigned being mad and got herself committed to the asylum to report on the atrocities within. The film, co-starring Christopher Lambert with a cameo by supermodel and actress Kelly Le Brock, premiered at Cannes with a follow up on the first day of The Bentonville Film Festival, hosted by Geena Davis. At Cannes, Hines' film was one of the worlds top trending movies according to Variety Magazine alongside George Miller's Fury Road. 10 Days in a Madhouse opened wide in AMC theaters coast to coast in the US, received much praise from the likes of such publication as MS. Magazine. The picture competed for the Academy Awards and is available on platforms worldwide in many languages.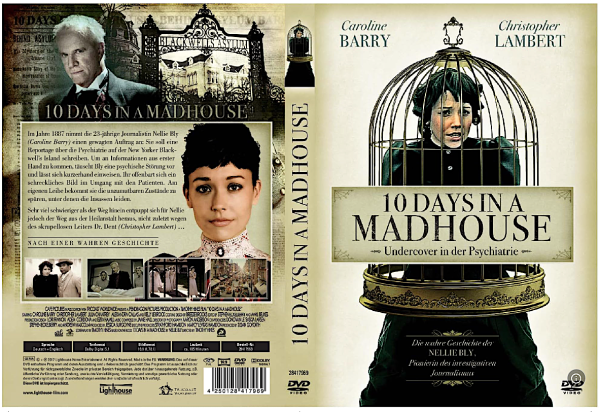 Above: The German Language DVD of Timothy Hines acclaimed movie, 10 Days in a Madhouse. Below: The American AMC Theaters theatrical poster for 10 Days in a Madhouse.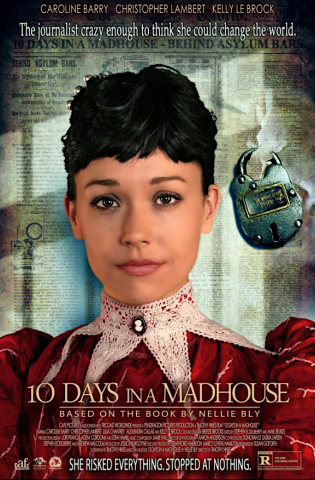 Above – Trailer for Timothy Hines 10 Days in a Madhouse
Video Link: https://www.youtube.com/embed/bSMzAi_SAMw?si=gBAQm1A8UZXuZ3eE
Prior to that, Hines and Goforth reimagined H.G. Wells story of invaders from Mars as a War Documentary, War of the Worlds The True Story, where along with elaborate special effects, they repurposed dozen upon dozens of clips from WW1 footage as well as classic movies set in the correct time period. The result was a masterpiece that is the only version of Wells' novel that remains true to the book and is universally hailed as the best adaptation of Wells' nightmare visions. The film played in U.S. theaters coast to coast with rave reviews ranging from The Los Angeles Times to The Hollywood Reporter as well as strong fan approval.
Above: The headline of a rave review of Timothy Hines' War of the Worlds The True story in the Los Angeles Times.
Special Effect clips of Timothy Hines acclaimed War of the Worlds The True Story – Video Link: https://www.youtube.com/embed/zUCj3fp6zRE?si=So8z7Lf6NdRyajQ6
3 Angels of Death will be filmed in the UK and Europe with Matt Silver (Miranda's Victim, starring Abigail Breslin, Donald Sutherland, Luke Wilson, Taryn Manning) among other producers to be announced.
"I am excited to collaborate with Matt," beams Hines, "I've directed him as an actor twice. Once in my film Tomorrow's Today with Burt Young and Kelly Le Brock and recently as the hitman Mr. Button in The Wilde Girls." Beyond a joy to work with, Matt is one of the best human beings I have had the privilege to know. And like me, he is driven and not crippled by obstacles. He makes the movies he sets out to make. I deeply admire his drive."
Media Contact
Company Name: Pendragon Pictures
Contact Person: Susan Goforth
Email: Send Email
Phone: +1 310-480-0837
City: Los Angeles
State: CA
Country: United States
Website: www.pendragonpictures.com