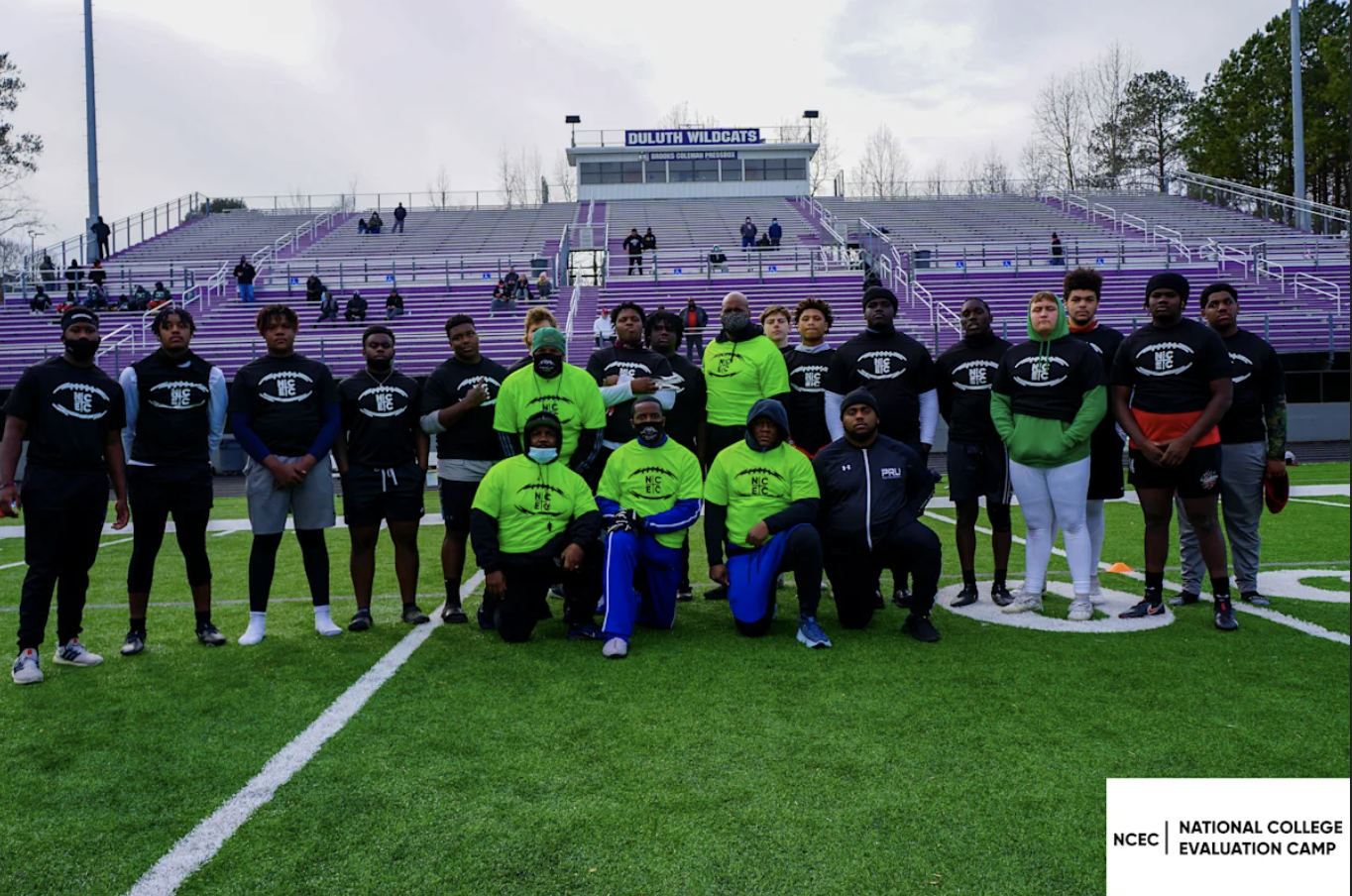 January 16, 2021 – The new camp season 2021 has officially begun with a bang, and every fan wants to know who stood out and shone like a star! The last weekend in Duluth, Georgia came alive with the start of the National College Evaluation Camp (NCEC) Atlanta Combine. The tournament is hosted by Derrick Tatum of Elite Talent Football, Sound Mind Sound Body, and National Playmakers Academy. The following is a recap of the action and some of the outstanding and promising players.
Quarterbacks
The top performers were Kirby (QB) Tevin Carter and Mt. Juliet (QB) Stephen Swoner, both showing powerful right arms and sound throwing mechanics. Other players of note were 2023 Crisp Co. (GA) quarterback Ahmad Brown, who holds a current offer from Eastern KY, and Antwann Hill Jr (2025), who holds an offer from GA.
Running Backs
The top player was without a doubt (2023) Dutchtown (GA) ball carrier Amarion Yarbough, revealing himself as an all-purpose back. Another no-nonsense player was (2022) Alpharetta (GA) running back Tylan Johnson, a straight-ahead attacker.
Receivers
The top star was undoubtedly the (2022) Pearl Cohn (TN) receiver Barion Brown, who is inching closer to 5-star status. Brown is unreal quick and carries pro agility. Brown has already attained offers from Oregon and TCU. The top receiving prospect from the state of Georgia was (2022) Hillgrove wideout Reggie Givhan, who is 5'10 180 lbs plus but performs big with quick cuts. Boyd Buchanan (TN) tight end Karson Gay was one of the top players in attendance.
Offensive Line
This group was led by (2022) Hillsboro (TN) OT/G Jacob Hood, a Power Five talent. The top in-state lineman on Sunday was (2023) Lithia Springs (GA) standout Khayri Mapson. On Sunday alongside two power five offered prospects, Mapson (6'4", 260lbs) more than handled his own, showing off his athleticism and mobility. (2023) Baylor School (TN) lineman Brycen Sanders had an impressive day as well.
Defensive Line
Leading the way on the D-line was the new Georgia commit, Seven Cloud from McEachern HS (GA). Cloud has everything you want in a college defensive tackle. Another notable name is the 2023 Peach State D-lineman Grayson (GA) defensive end/outside linebacker, Denzel Moore. Traveling up from Dougherty (GA) to compete and stand out was (2023) (DL) Stantavious Smith. A big surprise was (2023) Dutchtown (GA) defensive end/outside linebacker, Lamone Hill, Jr. This Dutchtown defender has the bend and flexibility you look for in a feared edge rusher.
Linebackers
The home state of Georgia stood out at this position. Possibly the top performer in attendance was (2023) Union Grove (GA) outside linebacker/defensive end Khalil Stringer. Holding multiple colleges' offers in hand, (2023) Dutchtown (GA) linebacker Dwight Johnson, Jr. had a strong day. Another 2023 linebacker to know about is McDonough (GA) rising junior, Andrew Martin.
Defensive Backs
The top defensive back at camp was easily (2022) Oxford (AL) two-way talent, Trequon Fegans, a quiet assassin. Another promising star was Brookwood (GA) standout Cory Elliott, a smooth, quick-footed guy that showed the ability to stay outside at cover corner or drop back at safety. From the state of Texas, (2023) Kincaid School (TX) two-way talent Micah Bell ran the fastest 40 times of anyone at camp, standing out as a talent who college coaches should know sooner than later. Some other notable names were Aaron Gates DB (2023) Trinity Christian GA, who holds offers from UGA, LSU, and GA Tech and volunteered at the camp. Also to watch out is Perry (GA) defensive back Camerin Marshall.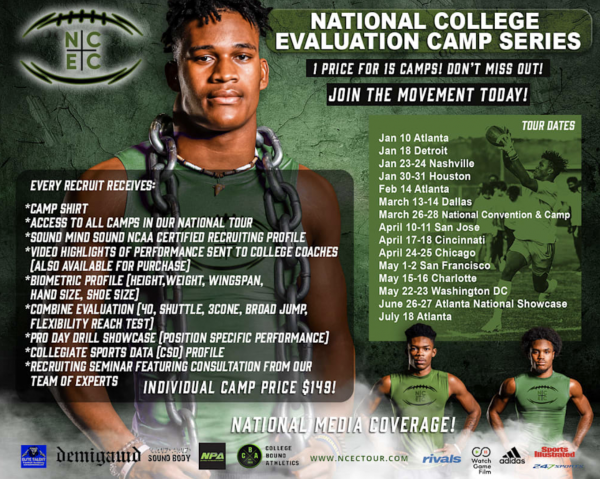 Media Contact
Company Name: Elite Talent Football
Contact Person: Derrick Tatum
Email: Send Email
Address:2505 Newpoint Pkwy suite 200
City: Atlanta
State: GA 30043
Country: United States
Website: https://www.elitetalentfootball.com/