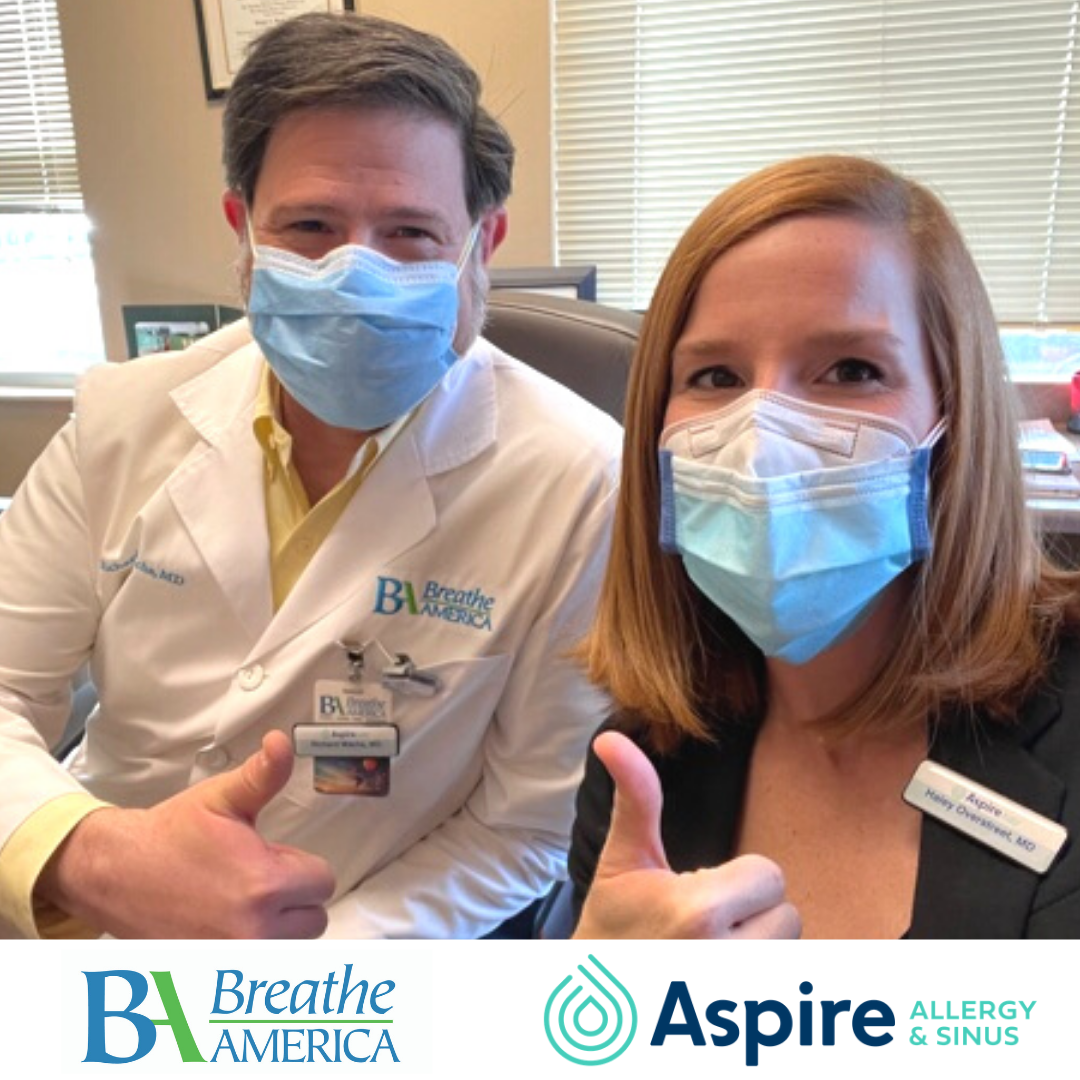 Acquisition of Albuquerque's Breathe America by Aspire Allergy & Sinus will bring new treatment options to Albuquerque allergy sufferers while keeping the doctors they have come to know and love at Breathe America.
Aspire Allergy & Sinus, an allergy and sinus group that provides nationwide services is announcing the acquisition of Albuquerque-based Breathe America.
The acquisition will allow Aspire to bring new services to allergy sufferers in Albuquerque just in time for the spring allergy season, including allergy drops, a treatment that is equally as effective as allergy shots and much more convenient.
Aspire also plans to bring the innovative ExACT Immunoplasty to Albuquerque, a treatment that is equivalent to five years of allergy shot therapy and gives allergy relief in just three injections.
Aspire will also offer an in-office CT scanner and a variety of in-office sinus procedures to make it easy for Albuquerque patients to receive the allergy and sinus care they need all under one roof.
Though management is changing, Breathe Amercia's Dr. Richard Wachs and Dr. Roland Gerencer will continue to be the primary medical providers when Aspire takes over.
This is Aspire's first entry into New Mexico, and the company has future plans to expand into the Southwest region in the coming years.
Aspire Allergy & Sinus
Known for making new and innovative allergy therapies available, Aspire made allergy drops a household name when they launched in 2012 and just recently introduced an exceptionally fast way to treat allergies, the ExACT Immunoplasty procedure. This procedure treats allergies in just eight weeks, rather than years.
For more information, please visit https://www.aspireallergy.com
Media Contact
Company Name: OtterPR
Contact Person: Allie McLaughlin
Email: Send Email
Phone: 800.648.6854
Country: United States
Website: www.OtterPR.com