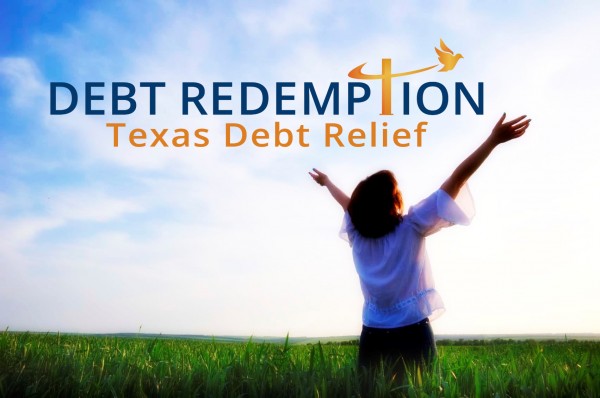 Credit card debt and personal loans have become a financial pandemic for many people. Fortunately, there are ways to resolve debt without a new loan or bankruptcy. Debt Redemption Texas Debt Relief offers multiple programs depending on the needs of their clients.
If you are not in financial hardship, you may want to consider a debt consolidation loan before looking at a debt relief program. Start with your local bank since you have a history with them. If you do not have high credit scores and an excellent debt-to-income ratio, this will likely not be a viable solution.
There is another form of debt consolidation often referred to as a credit counseling debt management plan that does not require a new loan or good credit scores. The primary benefit is lower interest rates around the 6 or 10 percent range with most credit cards. Another advantage is the ability to pay off the debt in approximately 60 months, and sometimes much less. Also, the monthly cost could be lower compared to minimum payments.
While credit counseling debt management plans can lower the interest, another program negotiates forgiveness of a large portion of the principal balances. Depending on your situation and desire to save the most money, this plan might be the best option. Debt Redemption Texas Debt Relief may be able to eliminate unsecured debt such as credit cards and personal loans in as little as 24 to 48 months. The monthly program cost could be less than half compared to minimum payments, depending on your creditors and interest rates.
Debt Redemption Texas Debt Relief is a Texas-based company and offers programs exclusively designed for Texans. Nearly all other companies offer a standard plan for all states they do business. These programs may not take advantage of special consumer protections afforded by state law in Texas. Many out-of-state companies also charge very high fees, which may violate state law in Texas.
When researching a debt relief or debt management company, you should check a few items before doing business.
1. Make sure they are a registered debt management company at occc.texas.gov. It is a criminal act to offer debt management or debt relief in Texas without being registered.
2. Look up the company at bbb.org and read any complaints. You can also get an idea of how long the company has been in business by reviewing the BBB profile.
3. Ask if the company has offices in Texas.
4. Watch out for slick salesman making promises that sound too good to be true. A reputable company will want to learn about your situation and explain the pros and cons of each option.
Debt Redemption Texas Debt Relief assists Texans with high credit card debt and personal loans. The company is Accredited with the Better Business Bureau, rated A+ and 100%veteran-owned. You can receive a consultation with a Texas Debt Specialist for free and with no obligation by calling 800-971-4060, or you can use the contact form at debtredemption.com. Most people chose a phone consultation, but in-person consultations are available at some Texas office locations with social distancing measures. Contact Debt Redemption now to put your debt behind you and find financial freedom today!
Debt Redemption Texas Debt Relief
Phone: 800-971-4060
Website: debtredemption.com
Headquarters:
40 NE Loop 410
Suite 340
San Antonio, TX 78216
Media Contact
Company Name: Debt Redemption Texas Debt Relief
Contact Person: Jack Brandon
Email: Send Email
Phone: 800-971-4060
Address:40 NE Loop 410 Suite 340
City: San Antonio
State: TX 78216
Country: United States
Website: www.debtredemption.com