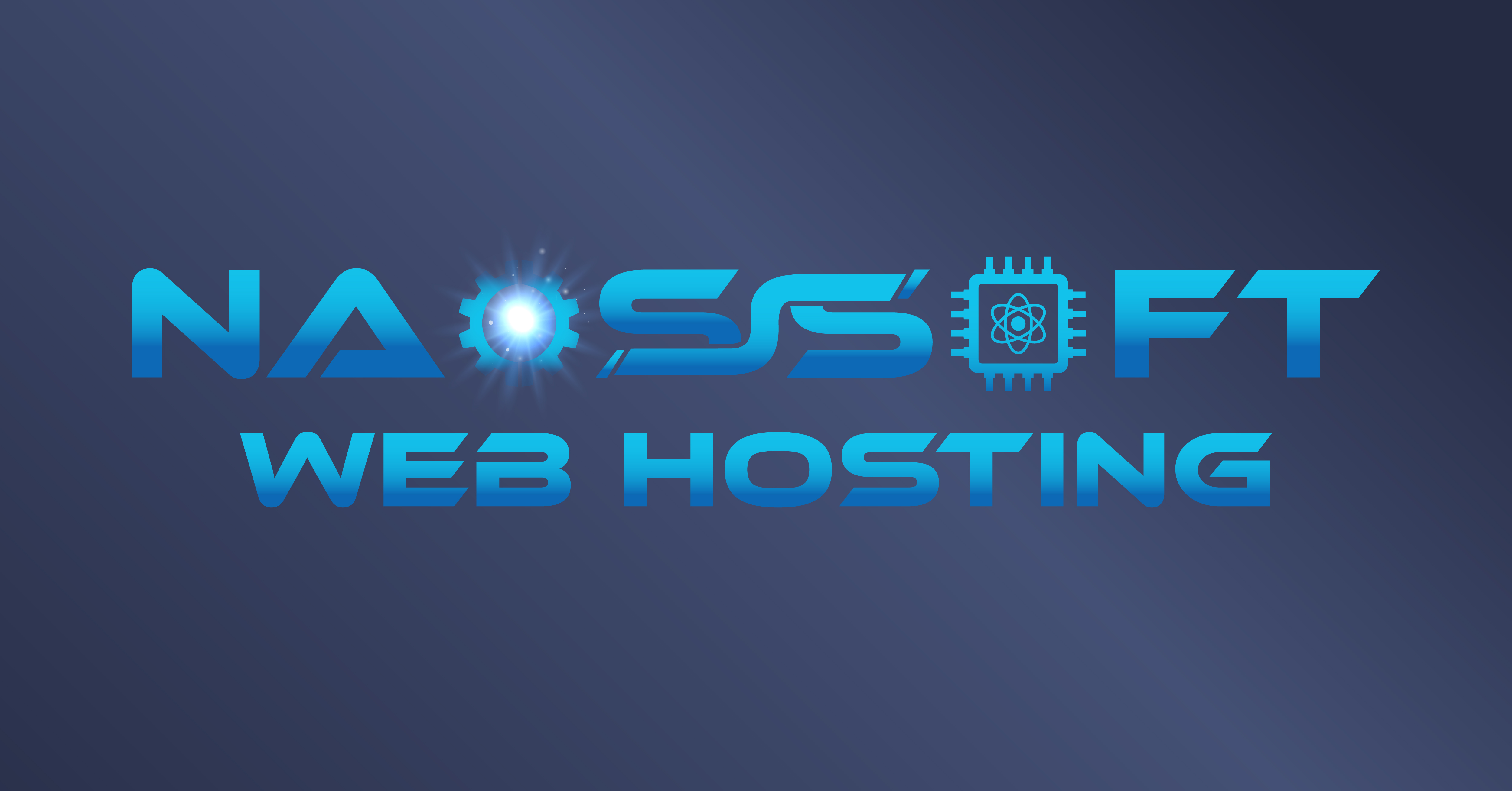 NAOSSOFT Web Hosting uses no price gimmicks. All savings are passed on directly to customers. NAOSSOFT offers amazing web hosting perks that do not exist anywhere else. The plans come with perks including unlimited websites, 1 click WordPress install and free WordPress migration, free website and domain transfer, industry leading load times, website builder, free Secured Socket Layer (SSL) certificate, and so much more. Sign up today at www.naossoft.com/web-hosting
NAOSSOFT has launched a new web hosting service for customers around the globe. Whether a business is the size of a mom-and-pop shop or the size of a Fortune 500 company, NAOSSOFT offers a web hosting plan to meet its needs.
About NAOSSOFT Web Hosting

NAOSSOFT uses CentOS Web Control Panel – a Free Web Hosting control panel designed for quick and easy management of any hosting account. NAOSSOFT acquired a dedicated Virtual Private Server (VPS) which is the key aspect of any serious hosting service, and Centos was built with the customer in mind. NAOSSOFT Web Hosting provides useful features that benefit clients in a variety of ways, and many of these features can be installed with one click. Customers enjoy great value, high performance, and secure, efficient web hosting.
The data center for NAOSSOFT Web Hosting is located in New Jersey, United States. This center is a well-known provider of high-performance SSD (solid-state drive) cloud servers. It offers a standardized platform for all customers. With over 15 years of experience, this provider is one of the most trusted cloud hosting brands in the field.
NAOSSOFT also has access to an expanded network that allows the host to back up data in multiple locations, ensuring that problems with one center do not jeopardize a client's data. In addition, potential issues with certain parts of the network won't shut everything down; this is less likely to cause any downtime. In fact, all customers are guaranteed up to 99% uptime.
Introductory pricing—enticing customers with a low price only to jack them up later—is a common practice in the web hosting industry. NAOSSOFT Web Hosting uses no such gimmicks. It offers tremendous storage with the highest speed and performance for the best possible price on the market. NAOSSOFT also gives customers the option to pay monthly or, to save even more by paying annually. There are no gimmicks, all of the hosting plans have already been discounted, and NAOSSOFT passes all of its savings to its customers.
About the Web Hosting Plans
Named for the nine different types of clouds, the NAOS Web Hosting Plans guarantee sky-high quality and performance. NAOSSOFT offers a wide variety of service plans available to suit specific hosting needs. Each plan comes with these amazing perks:
⦁ Websites Hosted Unlimited
⦁ Data Transfer Unmetered
⦁ 1-Click WordPress Installation
⦁ Unlimited Sub and Parked Domains
⦁ SSD Storage
⦁ Free CDN with Each Account
⦁ HTTP/2 enabled servers
⦁ Free Let's Encrypt SSL Certificates
⦁ Custom PHP Versions 7.4, 7.3, 7.2, 7.1, 7.0 & 5.6
⦁ 24/7/365 Technical Support
⦁ FTP Accounts
⦁ Multiple Websites
⦁ Free Website Transfer
⦁ Free Domain Transfer
⦁ cPanel & Softaculous
⦁ Guaranteed 99.9% uptime
⦁ Industry-leading load times
⦁ Website builder
Not sure where to start? That's what NAOSSOFT's server admins are here for. Our experienced team is here to help dreams become reality. They will set up a client's server and migrate any current websites for free. Enjoy 24/7/365 tech support with any of the nine plans.
NAOSSOFT's world-class web hosting solutions and services empower businesses to help them achieve their business goals. There are many options to choose from when it comes to web hosting. If anyone is serious about innovative, professional, fully integrated, high-performance web hosting utilizing the best and latest technology, they should look no further than NAOSSOFT Web Hosting.
Media Contact
Company Name: NAOSSOFT LLC
Contact Person: Phanel Petit
Email: Send Email
Phone: 813-563-2056
Address:66 West Flagler Street – Suite 900 #2959
City: Miami
State: Florida
Country: United States
Website: https://www.naossoft.com