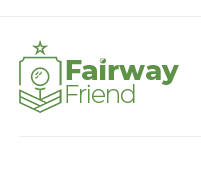 Many people are often hesitant when it comes to starting golf. The highly intricate sport involves a number of expert techniques that beginners are unaware of. As a result, they are unable to truly appreciate all that the sport has to offer. To alleviate this problem for beginners, Fairway Friend is an online blog that provides tips, guides and a look into the best techniques for beginners who wish to become experts at golf.
The online blog has a number of well-written posts that detail things that golfing beginners should keep in mind. Their posts discuss various techniques such as bunker shots for beginners. These are specific tricks that newbies can add to their play-style to see consistent results. Fairway Friend is designed as the perfect introductory experience to anyone that wishes to start their golfing experience the right way.
They recently covered the process of scoring in golf, as well as how to keep a track of who is winning. While straightforward, this can prove to be a challenging endeavor for someone who is just starting their golfing journey. As a result, many fans of the sport have been using the website immensely as of late. Readers have noted that their articles are both simple yet adequately detailed too.
Fairway Friend is hoping to become the best online hub for anyone who wishes to learn to play golf. They plan on keeping this momentum and ensuring that the blog is always vibrant with new tips, guides and techniques that both beginners and experts can pick up on. Through this, they hope to make golf a more welcoming sport for everyone – regardless of their level of experience.
About Fairway Friend
This is an online blog that provides beginners with tips and guides on how to play golf like a professional. Their articles cover a wide array of topics that range from the basics to the more intermediate and advanced techniques. In doing so, Fairway Friend has become the ideal option for people who wish to start playing golf. The online website is continuously updated with new things that beginners can pick up on and implement when playing themselves. With a team of passionate golf enthusiasts as writers, Fairway Friend is now among the top online websites for golf beginners and experts. They plan on further expanding their website with new articles, guides and techniques.
For more information: https://fairwayfriend.com.au
Media Contact
Company Name: Fairway Friend
Contact Person: Benjamin Taylors
Email: Send Email
City: Brisbane
State: QLD
Country: Australia
Website: https://fairwayfriend.com.au