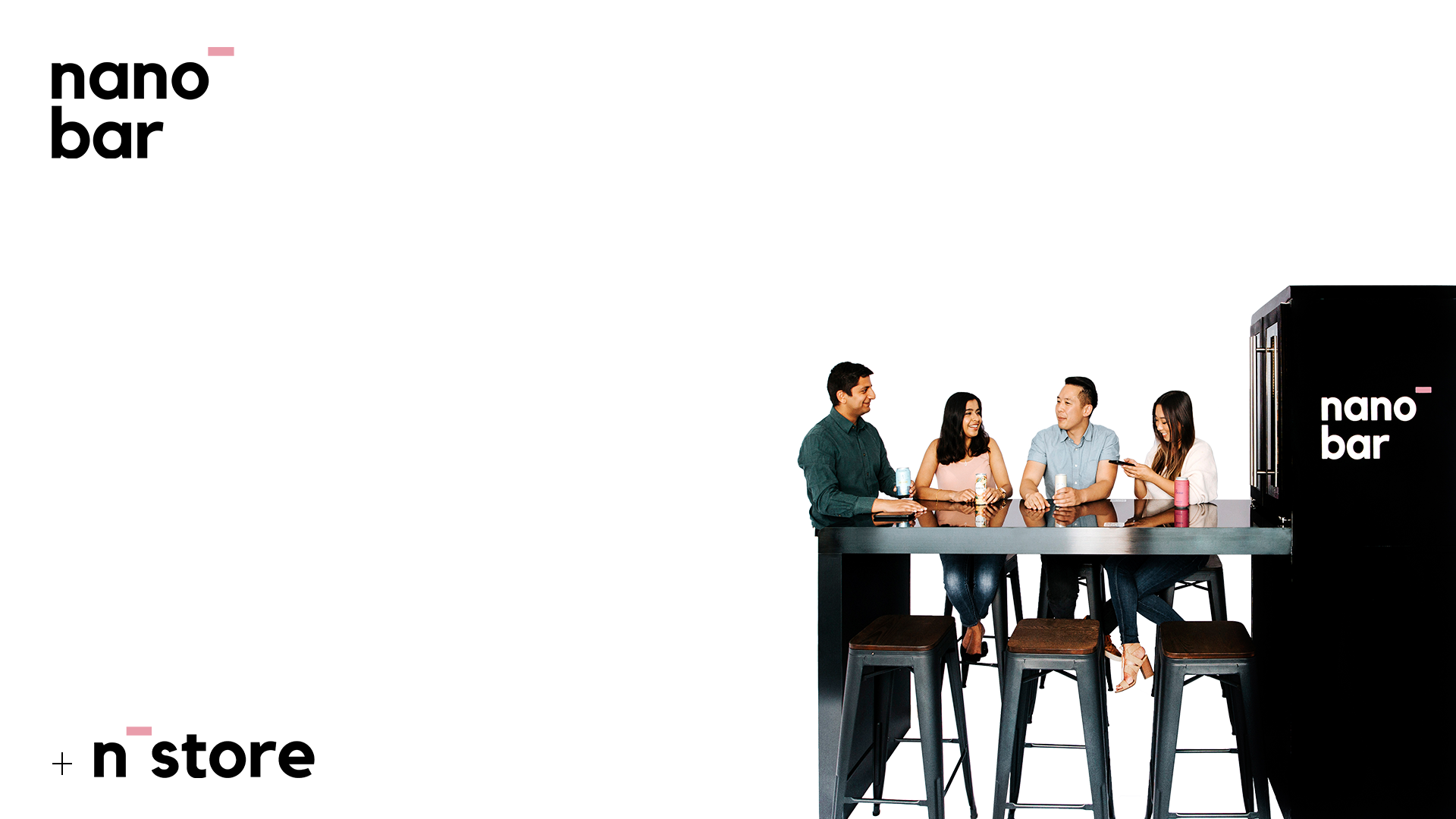 Nanobar, has started retailing a new range of Non-Alcoholic (NA) beverages from some of the world's top brands on a new platform called N-Store, which stands for Nanobar Store. The store offers a curated selection of NA beverages such as beers, CBD, Wine, and cocktails. Nanobar, the physical San Francisco smart bar, is already a popular name with NA beverages lovers.
Nanobar has been quite the revolutionary in the industry. It is the first on-demand, zero-proof smart bar which is app-enabled. Raph Marchand, CEO & Co-Founder: "Nanobar store or N-Store is the continuity of what we have been doing with Nanobar. After delivering a revolutionary experience to consumers at their favorite locations we wanted them to have the opportunity to enjoy their favorite non-alcoholic drinks home".
Nanobar essentially serves "zero-proof" beverages. A zero-proof drink essentially contains no alcohol, or a very low amount (<0.5% ABV). Nanobar typically carries NA beers, NA cocktails, and CBD drinks. One can also find NA wine and functional drinks such as nootropics and adaptogens on occasion.
Non-alcoholic drink acquires their own space in the market, NA drinks are liked better by some people as they come without the buzz, and taste great too. Fruit-flavoured NA drinks are very popular among people of all ages. A drink is labeled as Non-Alcoholic when its alcohol content is less than 0.5% ABV (Alcohol By Volume) or more often, 0.0% ABV. Some of the ever famous NA drinks that everyone loves are ginger beer, sparkling rose, mojitos, and others. NA drinks come with a lot of options, and therefore, everyone can have their favorites.
The global NA beverages market is mainly concentrated in two regions: Asia-Pacific and North America. The consumption of NA beverages in Asia-pacific stood at 200 Bn liters in 2016 and this is expected to increase to 301 Bn liters by the end of the forecast period in 2027. While in North America, it was 169 Bn liters in 2016 expected to increase to 256 Bn liters by the end of 2027.
Talking in numbers, the billion-dollar market in the Asia Pacific is estimated to reach a market valuation in excess of US$ 650 Bn by 2027 end and North America is anticipated to cross US$ 600 Bn towards the close of 2027 with a CAGR of 3.9% over the forecast period in both the Asia-Pacific and North America.
Nanobar Corp. is a San Francisco, California, based technology company powering the sober-curious revolution with its hardware and software services. Nanobar is the world's first on-demand, zero-proof, smart bar system. Nanobar store (N-Store) offers non-alcoholic drinks shipped directly to consumers.
For more information, visit: https://www.nanobar.us/
Disclaimer: All CBD products on the inventory of BestCBDPromo are THC-free and/or compliant with the 2018 farm bill.
Media Contact
Company Name: Nanobar Corp.
Contact Person: Media Relations
Email: Send Email
Country: United States
Website: https://www.nanobar.us/