What makes for a good living room?
With most housing options skewed towards providing 'shoebox' units with smaller-than-ever spaces today, there are some secret tips on how to go about planning for a cozy living room space!
With smaller spaces to work with, it is key that the furniture choices are well-thought out for the needs of the entire family unit. Proper planning should factor in considerations such as budget, the theme of the room, and the functions it should serve.
DOT• (#livingwithdot) has curated a range of furniture to fix this. Whether the homeowners are a fan of the luxury, modern-contemporary or Scandinavian theme, DOT guarantees to carry that ideal furniture piece that snuggles perfectly into the living room.
Sofas are an essential centerpiece in the living room that not just serves as a functional focal point but also provides the warm cozy seat to lounge in. Here at DOT, knowing just how important it is to balance comfort and aesthetics when it comes to a sofa, and they promise to get the best of both worlds. With 3 different styles to choose from and a range of colors available, they will be spoilt for choice! With a size that comfortably accommodates 3 pax, they can now catch the trending Netflix series with their friends, side-by-side without bumping shoulders! Here are the top recommendations:
KEITH Sofa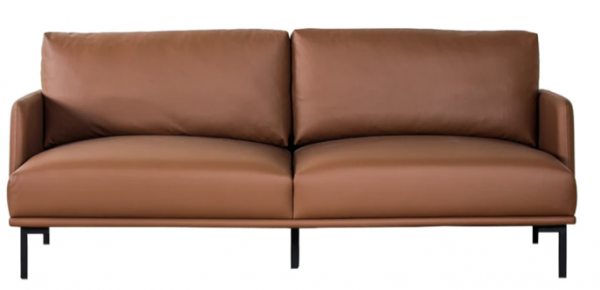 The KEITH series from DOT is such a versatile and adaptable piece fit for anyone. Made from faux leather, it is clean on the eyes and creates a wider seating space. Whether the homeowners are someone who frequently snacks on the couch or a family with young children, this is the perfect sofa! With easy-to-clean, anti-bacterial and anti-fungal properties to keep the sofa looking fresher for longer! Unlike typical sofas that they may get at other furniture stores, KEITH is the perfect couch for the humid weather to hedge against bacterial and fungal growth which wears away at the furniture over time, in other words, you save money in the long term! Available in 2 colorways: sky blue and coffee. (Discount code: Things are about to get better with limited-time only discount, with $300 off when entering code "SOFA300" upon checking out for any sofa purchase with DOT.)
No living room is complete without a coffee table – as its name says, it is a table for coffee and a quick bite for lounging. Coffee tables are such underrated and unsuspecting furniture pieces, providing more than just a surface for coffee. An elegant coffee table should not only complement the aesthetics of the living room but also serve to fulfill the ergonomic needs of its user. And that is why DOT challenged the norm of a standard coffee table design to produce an unconventional prototype, none other than DOT's KAI Coffee Table series. With the focus placed on providing the user with a highly functional and space-saving piece, DOT's KAI coffee tables incorporate an open or closed tabletop which creates extra storage beneath the visible surface. With its body made from the beauty of natural wood, it would best complement a home fitted with a Scandinavian/Minimalistic or even Country interior theme.
KAI Coffee Table Series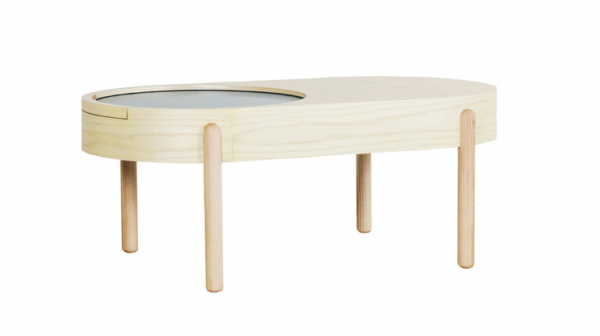 Calling all the lovely ladies out there! DOT knows just how painful it is to throw away those precious fashion magazines, yet the storage and mess it can create is even more of a headache. Introducing DOT's most chic addition, CHLOE Magazine Holder. Unlike other magazine holders, the user will find in the market, CHLOE is such a crowd-pleaser with its super adorable look! Coming in 4 very delightful shades of pastel including Cream, Nude Pink, Mint and Yellow. It makes the perfect accessory to the home that would leave the guests amazed.
CHLOE Magazine Holder Series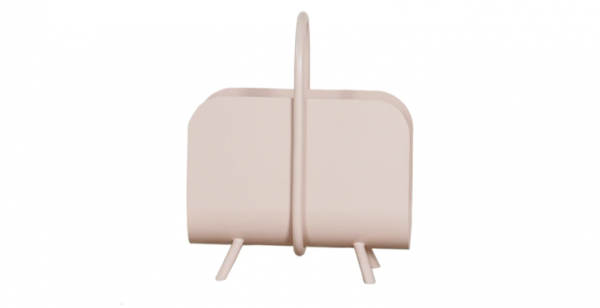 Here at DOT, convenience and quality assurance are the top priority. That is why when purchasing any furniture piece with DOT, just sit back and relax. Items are carefully delivered to the doorstep.
Ready to transform with DOT? Settle in and shop today!
Head over to their website now: https://livingwithdot.com/
Media Contact
Company Name: Living With Dot
Contact Person: Media Relations
Email: Send Email
Phone: +6589079898
City: Singapore
Country: Singapore
Website: livingwithdot.com/