United Kingdom – 6 Jan, 2021 – More and more businesses utilize multilingual search engine optimization (SEO). Digital marketing firms like Maria Johnsen pick up more clients than ever who want to rank for competitive keywords in more language than one.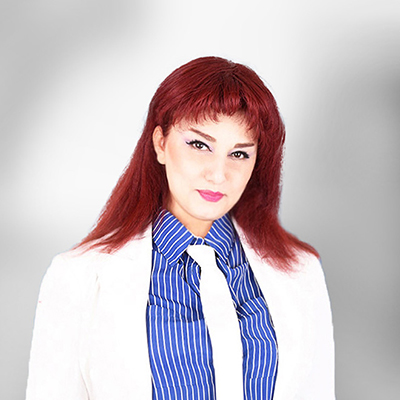 What is SEO? SEO is the technique where businesses or individuals use various methods to rank higher in search engine results pages (SERPs). It is advantageous to rank higher on search engines like Google, Yahoo!, Bing, or other search engines because that is where almost everyone finds products or businesses for pleasure or business. As far as SERPs go, 98 percent of users do not go past the first page of results, which means that if a company is not ranking on the first page for a competitive keyword, they miss out on a lot of business.
There are many benefits to multilingual search engine optimization, so let's dive in:
1. First, ranking with multilingual SEO gives a business an edge over the competition because it allows almost any user to search for goods and services in their native language.
2. Second, ranking for keywords in many languages means businesses can gain customers around the globe as long as their business structure allows for it. Yes, companies can rely on translation applications to translate their SEO efforts from their native language to a user's speech, but that does not work as well and can lead to incorrect translations; by using a multilingual SEO agency, companies can trust the diction and syntax are correct in the languages they try to rank for.
3. Third, it brings customer satisfaction. Users who find your site via SERPs in their language will be happy about the ease of using their language. A satisfied customer who sees a business make an effort to connect with the customer by translating into their native language is a customer who is more likely to brag about the company and return to the site.
4. Fourth, multilingual SEO is cost-effective. Businesses that rank for more than one language have to either make many websites or build one site and use a multilingual SEO firm to translate web content and rank in those languages. It comes down to how many people a business has to hire, which means more expenses or fewer expenses.
5. Lastly, multilingual SEO builds long term relationships; long term relationships with customers and other businesses, which helps a company convert more sales.
Ranking for competitive keywords in Multilingual SEO is not enough to make an impact in this day and age, and companies need to meet consumers more than halfway and consider hiring a multilingual SEO agency.
Media Contact
Company Name: Maria Multilingual Digital Marketing
Contact Person: Maria Johnsen
Email: Send Email
Phone: +44 -7379924116
Country: United Kingdom
Website: https://www.maria-johnsen.com